Interview with Ashis Ghatak, who penned down the biography of Godfather of Jazz - Louis Banks
Interview with Ashis Ghatak, who penned down the biography of Godfather of Jazz - Louis Banks
on
Jun 17, 2021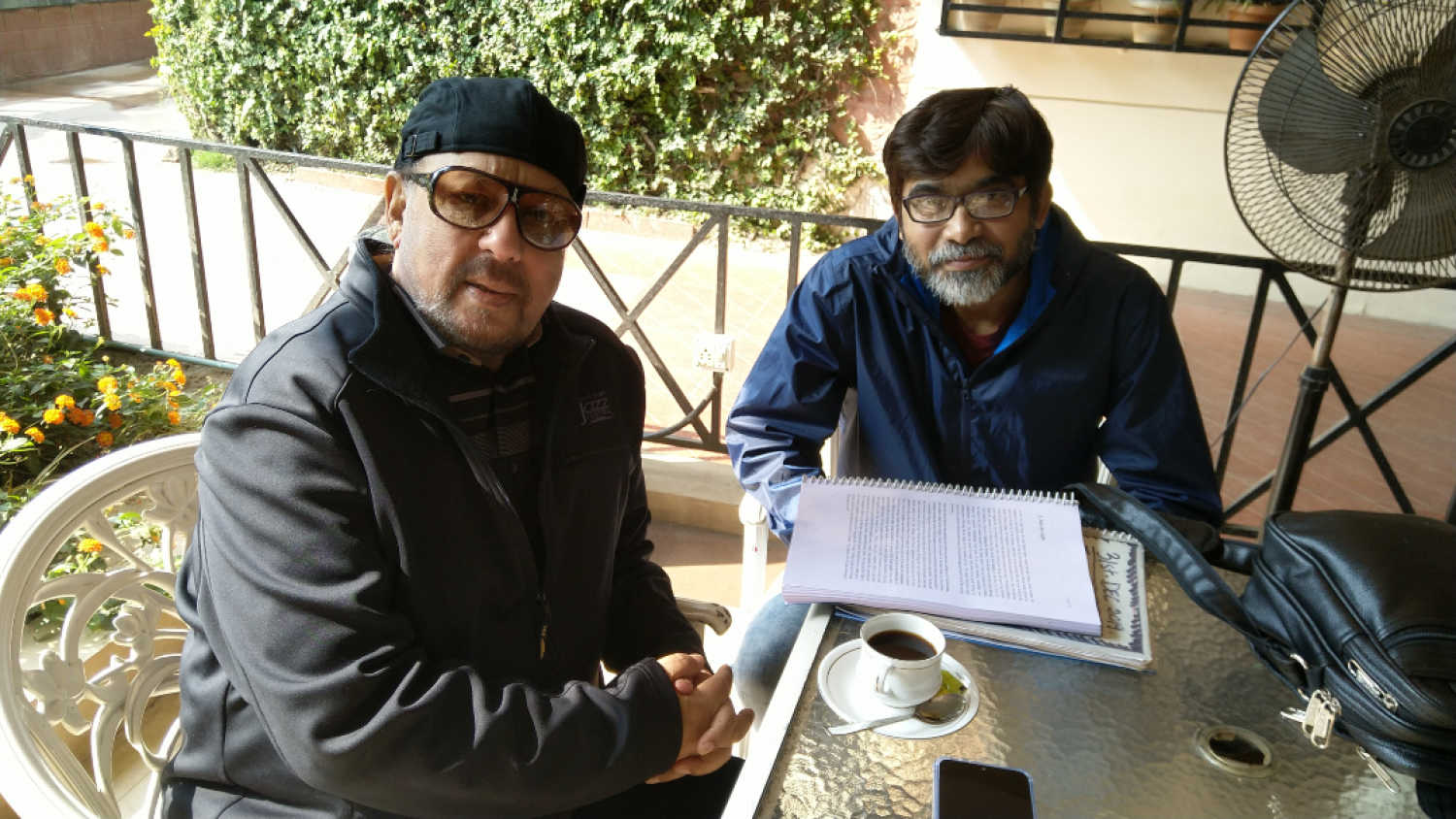 Ashis Ghatak, a photographer, travel blogger, writer, a film and music enthusiast, strolled us down the memory lane of the Jazz world through his enchanting novel -
Louiz Banks: A Symphony of love,
based on the biography of Godfather of Jazz.
When did you come up with the idea that you wanted to write about Jazz? Do you have some historical background related to Jazz?
I didn't want to write about Jazz. I wanted to write about Louiz Banks and the wide range of contributions he had in Indian music, not only jazz per se, but in several other domains like Hindi Film Music, Ad films jingle, theatres and musicals, Indo-pop music, Indo-Jazz fusion music, and of course Jazz. Hailed as The Godfather of the Indian Jazz Movement, the life story of this great musician needs to be documented and preserved for posterity.
You wrote this very engaging biography that covers all the aspects of the life journey of Louis Banks. How long did it take you to write this book?
 It took four years to research, write and do the necessary edits of the book.
For writing Louis Banks' biography, you traveled a lot. Therefore, tell us something about your journey and the obstacles that you faced?
This is a very interesting part of the journey of my writing the book. Darjeeling has always been my most favorite travel destination. I went there this time with a different perspective and that was to track the roots of Mr. Banks since he passed nearly the first 30 years of his life there. It was highly entertaining for me as from one person to another I reached many different people whom I haven't thought of before. For example, I went to Kurseong Music station where I got the connection of an important musician of that time. He gave me some great accounts of the time. Even the present gatekeeper of the Gymkhana club has great stories to share when back in those days she used to come with her mother when her mother used to work in the same club. Then I met a gentleman at Glenarys when I had no appointment to meet anyone. Someone introduced me to the man who was a national award-winning teacher in the school where Louis was a student and whose father was a band member of the jazz band of George Banks, Louis Banks's father. These people gave me very valuable accounts.
My trip to Goa gave me chances to meet the great Braz Gonzalves at his home. His accounts covered a wide range of stories, from the time when western music at Park Street was at its acme and also on the Indo-Jazz fusion days. Listening to a person as big as him at his own residence was a great occasion in my life. My trip to Mumbai three times yielded maximum benefits as Louiz Banks has been staying there for the last 42 years. So, I could meet a lot of associates and his musical colleagues. Each episode of meeting them has been just so special for me. 
About the obstacles, I am lucky enough to say that I didn't find any. It is because Louiz Banks is regarded so highly by every single person I talked to, that they gave me a warm welcome either in their home or over the telephone. So from Ranjit Barot to Rama Mani, from Alyque Padamsee to Prahlad Kakkar, from Bharat Dabholkar to John McLaughlin, from Shankar Mahadevan to Shiva Mani, everyone was very cordial to me.
Share one of your favorite quotes of Louis Banks and what distinct quality do you like about Louis Banks?
There are quite a few indeed, just now I remember one line that he used to tell me many times during the course of our discussion. Don't equate music with money. Once you start equating art with money, revenue, and all that, I think the essence of art will fall apart. In the time it will definitely fall apart." This is the most inspiring quality in him. People say if you want to be a beggar, play jazz. And his lifelong purpose was to be the solitary torchbearer of the Indian jazz movement, to bring India on the map of international jazz music. He stuck to it despite the economic lows in his life only because the passion for jazz ruled in him. And the essential goodness of his character makes him so adorable. 
What made you draw to the Jazz Genre? Anything special you would like to share with us?
Frankly speaking, I wasn't exposed to jazz much before I met Louiz Banks and started knowing him. For me, music was on the one hand Rd Burman and on the other, John Denver and Jim Reeves. But during the process of writing this book, I was drawn to this huge and unfathomable depth of jazz music and also in its ancillary domain of Indo-jazz fusion music. About jazz music, well, it's so vast that it needs years and years of time to develop a perceptive ear for that. But once you are hooked to it, it's exhilarating. It is the most liberating kind of music I should say.
What is your favorite chapter of this book which made you excited while you were writing?
I would love to speak about two chapters in fact. The first is the chapter on Louiz Banks' growing up days in Darjeeling. The reason is quite obvious because of my emotional connection with that place. I literally could place myself in the time when he lived in that hill town. The second is definitely the chapter on Calcutta when he worked as the bandleader of Louiz Banks Brotherhood in the Blue Fox restaurant on Park Street. I only heard and read about my own city of that time and could only visualize how vibrant the music scene could be in those days. I tried to relive the past of the city whose images in my mind are wrapped in sepia. In fact, I myself sat in a time machine and made a journey into a past that remained only in my imagination.