Interview with Arvind Parashar, author of "Not without your love"
Interview with Arvind Parashar, author of "Not without your love"
on
Aug 30, 2021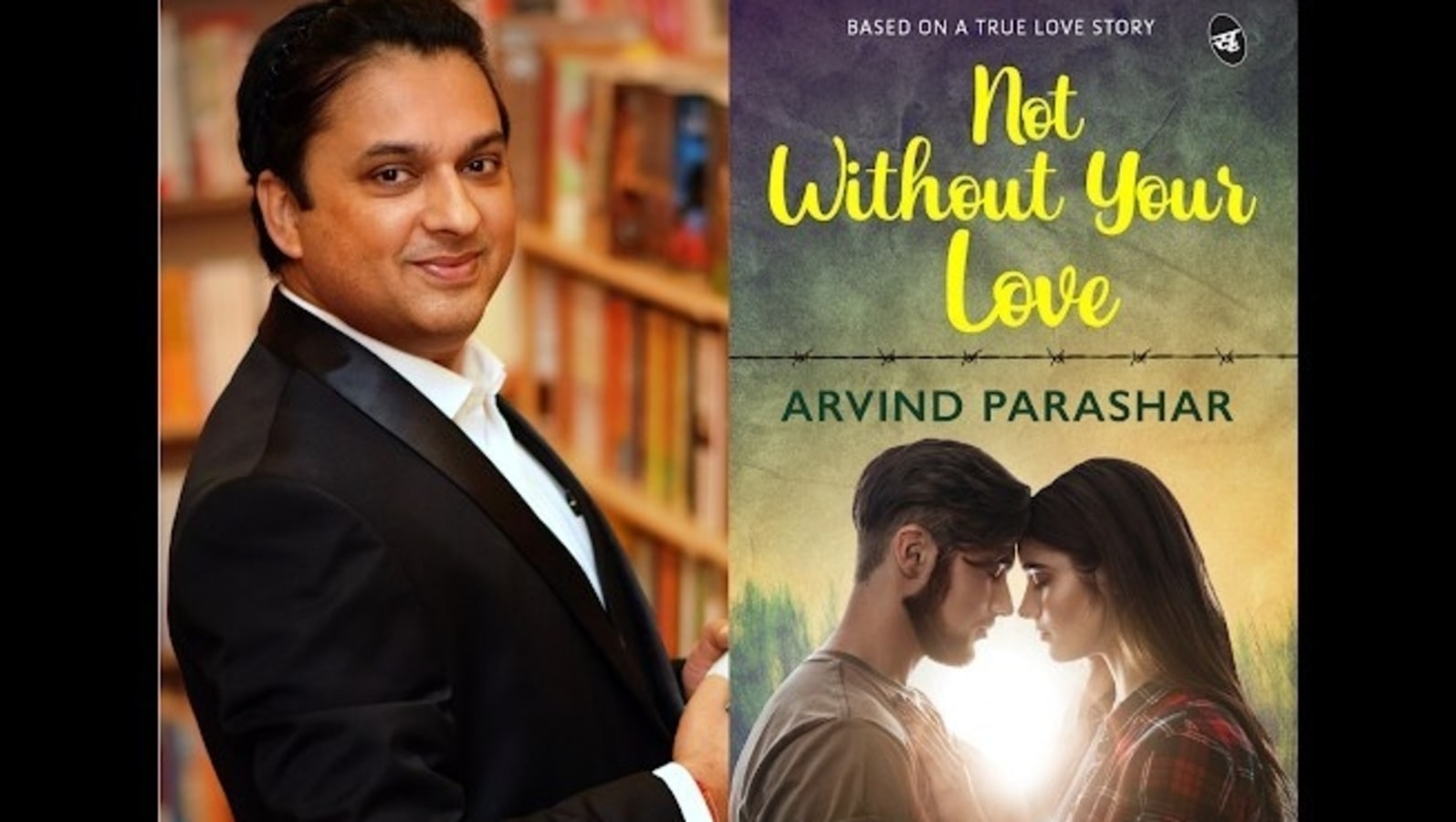 Arvind Parashar is the bestselling author of four romantic thrillers. Apart from writing, he is also an artist, a well-known motivational speaker, and the face of many prestigious literary festivals. He manages his passion for writing novels along with working as a Vice President in one of the world's largest corporate firms. 
He
has launched his Book - "Not without your love" on 10
th
August 2021 after winning hearts with his earlier books. He is well-known to have authored the first romantic thriller trilogy named "Messed Up!" series. The books Messed Up! But All for Love, Lost in Love and All You Need is Love was loved and appreciated by thousands of readers, grabbing top slots in bestseller lists across the country.
1)Tell us something about yourself?
I am from the quaint town of Dehradun. Apart from writing, I love to make art, do photography, and travel a lot – throughout India and abroad. I enjoy trying my hand at quiz sessions in my free time and even dabble in gardening at home. 
I can't sleep without music at night and a book in hand. Lastly, I love to think of stories all the time. 
2) Book "Not without your love" is a heart-rending love story of Kabir and Noosh. How did you come up with this story's concept?
 Well, honestly, I dreamt this story. It was a vague dream where a protagonist who was deeply in love made his way out of a war-torn area. There is a lot going on in this world, and look at the situation in Afghanistan today! This is how the war-torn region became my focal point and I chose Afghanistan as my place of choice. 
Kabir and Noosh are really strong characters who fight all odds and prove that love can win over anything. I want my readers to believe in staying positive, irrespective of how tough the situation is. For me, Kabir and Noosh are messengers that carry the message of hope and true love.
3) You choose to be an author while having a corporate job. What influenced you the most to pursue a career as a writer?
 It was a childhood dream. I was heavily influenced by Ruskin Bond. Being from Dehradun and having seen him, met him so many times, having read his stories in our school syllabus, writing came to me as that natural gift. Ever since my childhood, my poems and stories were published in magazines and newspapers. So when I grew up, it made sense to take that up more seriously too. Now six books old, I am elated that I chose my career in writing.
4) The majority of your works are in the romantic-thriller genre. Do you intend to write in a variety of genres in the future?
Yes, I do intend to write crime fiction as well. Thrill and crime have a close connection, though. Maybe a horror story as well someday. 
5) Since you're a social activist, what changes would you like to see in education and support for specially-abled children?
I have always felt that education needs to be driven at the grass-roots level. And we as a society have a big role to play. If we can help even one person, that can make a huge difference in their lives and ours. I am closely associated with a couple of NGOs to support specially-abled children. My appeal to my readers is to join hands and do as much as possible because even the smallest step goes a long way. 
6) How have you progressed as an author throughout your career?
Like I said earlier, I have written 6 books so far and there are definitely more to come. I have enjoyed this journey thoroughly. I couldn't have asked for more. I have earned about a million followers on social media, the books became bestsellers. It is a greatly satisfying experience.
Along with all this, I have also grown as a writer. I take readers' feedback very seriously and incorporate that into my writing. I have also become a better person in the process.