Interview with Arup Bose, Publisher at Srishti Publishers & Distributors
Interview with Arup Bose, Publisher at Srishti Publishers & Distributors
on
Aug 17, 2021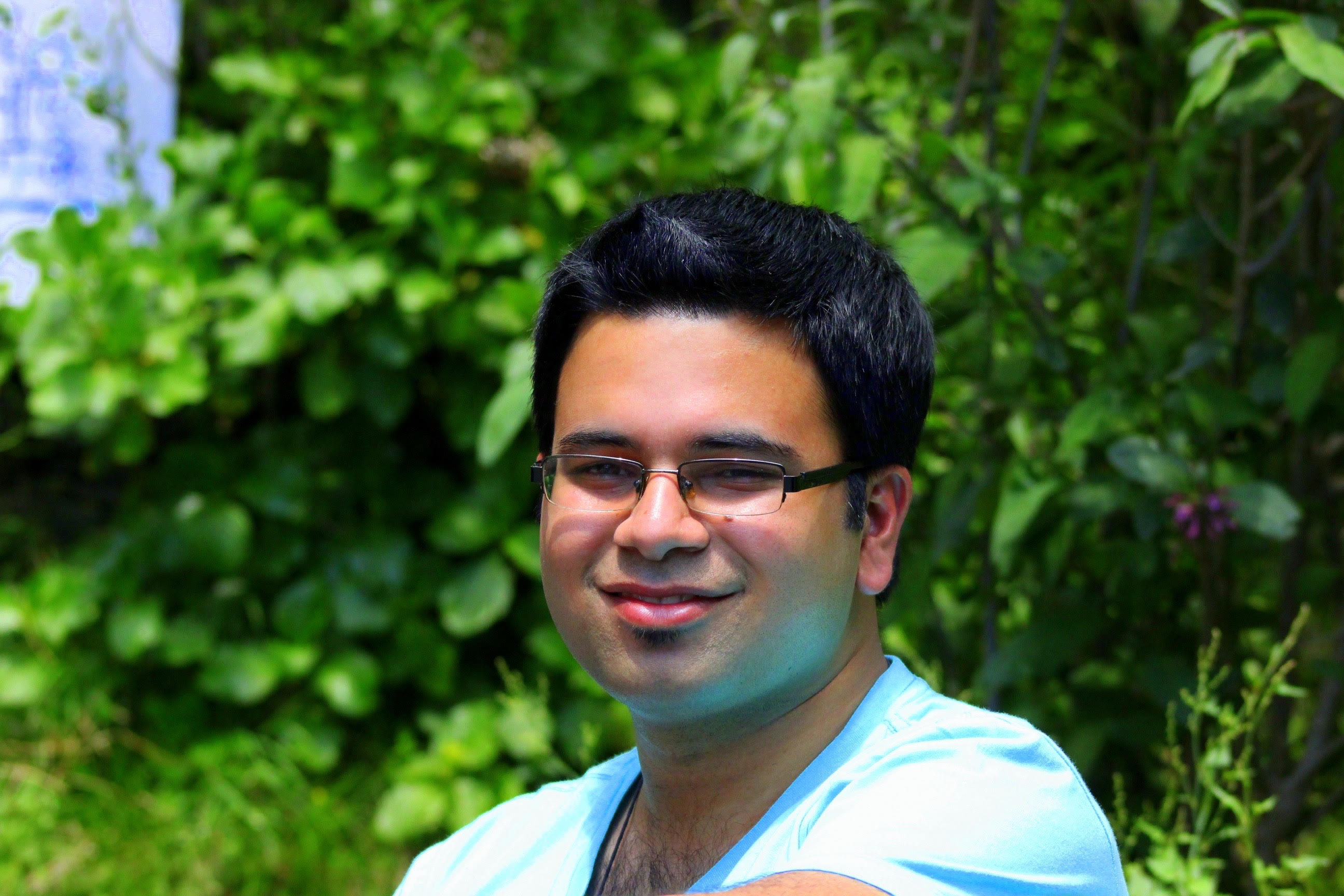 Arup Bose is the Publisher at Srishti Publishers & Distributors. He specializes in  Publishing, Marketing, Marketing Research and Consultancy, Advertising, Social Media Marketing.
1) Tell us something about yourself? 
Born and brought up in Delhi, I am an avid bibliophile and librocubicularist. Legend has it, I started reading books before I started speaking. I grew up in an environment where education and reading were deeply revered. That helped me gain insights into varied topics and helped me become a verbose speaker. After graduation, I did my MBA from a premier B-School and got placed from campus with top financial institutions. While the work was fun and the learning was great, there was a nagging feeling of something missing somewhere. That is when I decided to quit my corporate life and join the family business, Srishti Publishers. I am also a Business Development Coach and work with many entrepreneurs to help them scale up their small and medium-scale businesses to the next level. I have been invited to many ke industry conferences and have been the key-note speaker at many of them.
2) How did you get started in Publishing?
My association with books and publishing has been since childhood. Growing up in the 90s, entertainment mostly meant reading books or watching Doordarshan. Added to that, a positive family environment deeply entrenched in publishing and education led to intense respect and preference for books over other media. After working for a year as a Risk Consultant and Mitigation expert for a leading corporate house, I decided to hang up my boots and enter the world of publishing. The shift was but a logical extension of my background of both love for books and association with the industry. Suffice to say that the last nine years have been most satisfying, both personally and professionally.
3) You must have faced a lot of challenges as a publisher. Share any challenge which helps you to flourish in your career.
The life of every individual is full of challenges. The attitude with which we approach these challenges is what sets us apart. There have been many such cases in the past where I faced challenges, albeit with a positive mindset and a never-give-up attitude. This is why I have been able to face and surmount most of them successfully. I have, in my almost decade-long stint in the industry, seen everything – from corrected proofs misplaced by the author to the guest of honor bowing out of an event at the last moment. There is no dearth of such experiences. We have had cases where industry partners defaulted on big payments due to bankruptcy, to key retail stores closing down due to issues out of our control. However, I have been able to put them behind due to the immense support I get from my colleagues, our authors, and fellow industry professionals. Their collected pool of knowledge and guidance has helped me flourish in my career the most.
4) Books are being translated into different languages these days. How do you find translators or do they come up to you?
We are currently publishing in English only. We do not publish translations as of now. We have published translations from Indian languages to English in the past, but the translators were always in- house.
5) How has the pandemic affected the publishing industry?
As the nation went into complete lockdown last year, there was a sudden rush in people to stock in on essentials. But books were not deemed as essential, given the circumstances, and hence were unavailable for sale. And there started a tale of woe for our industry. The pandemic forced people indoors, with limited means to entertain themselves. Thanks to that, reading acquired a premium space in everyone's mind. However, their inability to buy physical books meant that this soaring demand was unmet. All major summer releases had to be pushed back. It also meant that there were literally zero sales of physical copies of books during these times. In a country where physical books still constitute around 85-90% of the total sales, the publishing industry was badly hit. When the unlock process started, the sales of print books started soaring once again. While brick-mortar shops were still deeply affected and slowly re-starting their operations, online stores were able to capitalize on this gap and slowly scale back up. Subsequent cases of further lockdown due to the deadly second wave this year forced a lot of retailers to the brink of oblivion, with many of them closing shop permanently. Readers, it seems, have rediscovered their taste for reading and are voraciously consuming books. Now what remains to be seen is if the industry will be able to fulfill the demand of the consumer and capitalize on the same. While the industry does face uncertain times ahead, they are certainly going to be interesting times.
6) What kind of content interests readers? What changes have you seen so far related to reading culture?
Readers are looking for anything which is an interesting, pacy, and light read. Readers are reading everything from narrative non-fiction to light-hearted fiction. Some of the most popular genres remain self-help, mind-body & spirit and true crimes in non-fiction while romance and thrillers are the kings in fiction. The major change we have noticed since the pandemic is that people are looking for light reads over serious, dark ones. Irrespective of genre, people are looking for more masala reads, true stories, and feel-good stories.
7) How does the emergence of Mobile Publishing (Digital) change traditional Publishing?
Digital publishing has been around for more than a decade and has been a complementary arm of traditional publishing. We are selling all our books via eBook platforms like Kindle, Google Play, etc.