Interview With Arpita Das - Founder-Publisher, YODA PRESS
on
Jun 02, 2022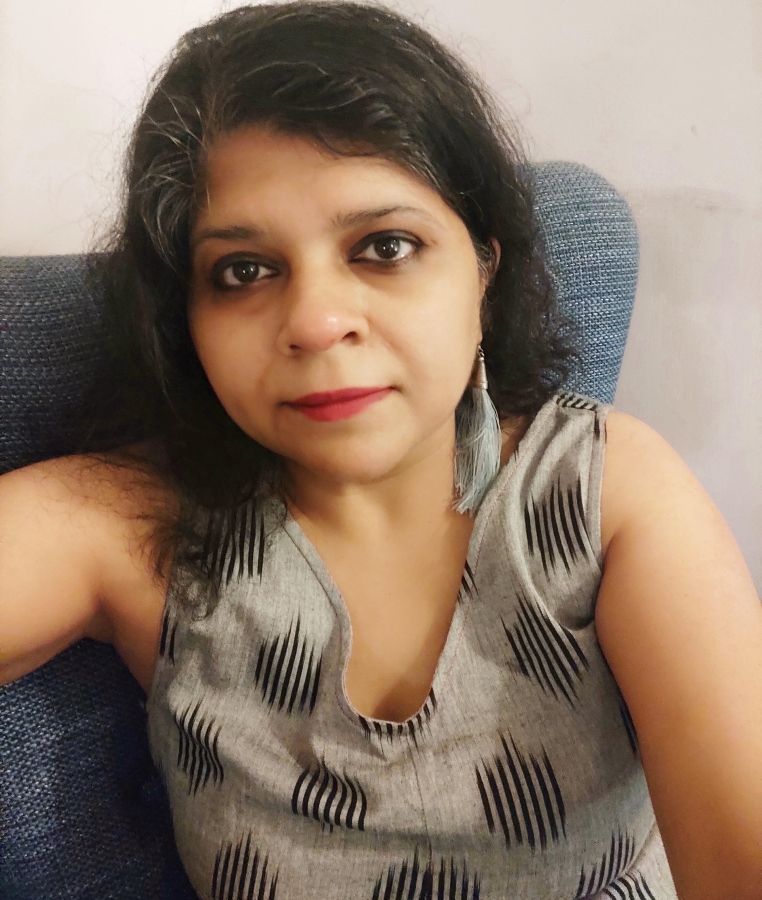 Arpita Das is the Founder-Publisher of the award-winning independent publishing house based in New Delhi called Yoda Press. She is a Visiting Faculty and Senior Writing Fellow at Ashoka University, as well as a member of the Board of Directors of PublisHer (womeninpublishing.org). Arpita is also the South Asia Series Editor at Melbourne University Publishing.
Frontlist: Yoda Press has been known for its blatant queer rights representation. How did you attract readers, particularly in the sexuality and popular culture genres?
Arpita: Social media promotions of our books help in this matter; we also get a lot of interest from columnists, bookstagrammers, and book editors for these books; but ultimately, these are books that have a loyal and avid readership, to begin with, and a lot of promotion happens via word of mouth for these lists.
Frontlist: How can we promote holistic reading development among young readers?
Arpita: Community libraries are a huge part of my answer to such a question, as are the neighbourhood libraries of our childhood. The idea is to not just inculcate a solitary reading habit but also discussions around books, i.e., book culture, right from the time when one is very young. Books and book culture are powerful and travel a lot via osmosis—just by being around, they exert an irresistible pull.
The second thing I would say is that the focus should also be on any kind of reading - as long as kids are reading and absorbing knowledge, which is making them do some critical thinking, whether it is on a screen, eBook, audiobook, listening to a podcast or whatever, it's fine. We cannot be rigid about the media anymore.

Frontlist: Parents are very selective when it comes to exposing their kids to content consumption. As a publisher, what initiatives should be adopted to build reading habits among children despite such challenges?
Arpita: As I said earlier, reading and discussions with a focus on critical thinking, spaces such as reading rooms and community libraries, even online spaces of the same sort, all of this would help make kids feel they can read whatever they like.
Frontlist: Books will never cease to be published, but the readership might fluctuate. How can we increase the readership across all genres to maintain the ratio of book publishing and readership?
Arpita: We need to be more flexible in how we perceive our readership and more open in terms of the media in which we make reading available. Also, convergence across media always helps garner attention for the books involved—movies, shows, podcasts, games, and apps.
Frontlist: Yoda Press has collaborated with publishing houses to bring more innovative books. How have these collaborations influenced the publishing ecosystem to create a holistic reading experience?
Arpita: I shall just speak about one genre, which we have published mostly ourselves, but now with S & S also—our graphic books. The idea behind our graphic books is to tell a story in another genre, more vividly, more edgily, and to draw in another generation of readers. For instance, our most recent graphic book is a biography of the great Bhagat Singh, authored by a super talented artist and writer, Ikroop Sandhu.
Frontlist: Among all your working years, what change have you seen in the reading habits among all age groups?
Arpita: I keep hearing there are more distractions for young people now, but I don't buy that. When we were young, there was the TV and Radio, and our parents even considered Comics a distraction! Later there was Satellite TV. Every era has had different media, and books/reading has always been one of them. That is what we must focus on-books and reading have always been there. It might help, therefore, to stop being negative all the time, appreciate this fact and celebrate it more. These days, kids who are reading printed books are reading thicker books than ever before---look at the size of those Harry Potters, etc.! Kids these days are genre-agnostic, particularly Gen Alpha, the really young ones, and it would help for us to really move in step with that wonderful attribute of theirs.