Interview With Arpit Vageria, Author of "The Girl Next Door"
on
Oct 04, 2022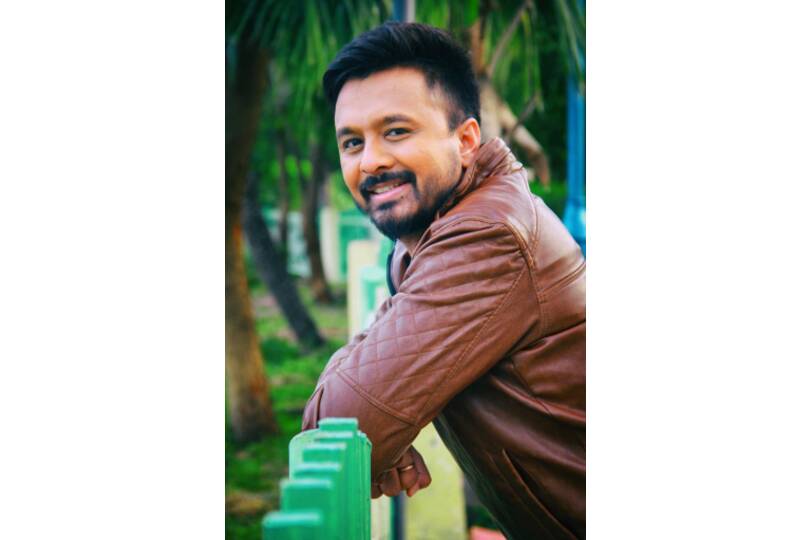 Arpit Vageria is the bestselling author of Be My Perfect Ending, You are My Reason to Smile, I Still Think About You and Chocolate Sauce - Smooth.Dark.Sinful. The latest addition to this list is his book The Girl Next Door that carries the message of love in the drastic pandemic-hit times.
Be My Perfect Ending is an emotional story of true love and companionship, which became a bestseller soon after its release. The book received a phenomenal response and debuted in the Top 50 of Amazon's bestsellers list in pre-order stage itself. The book was a part of Amazon's Best Reads list for many months consecutively and went on to break all sales records. The book continues to appear in many bestseller lists, including Amazon and the HT-Nielsen BookScan.
His book You are My Reason to Smile was a runaway success as it flagged off as one of the top 5 bestsellers on Amazon. Later, it featured high on the Amazon bestsellers list in early 2017, apart from other prominent bestseller lists. Due to high demand from readers across the country, the Hindi translation of the same, titled 'Muskurane ki wajah tum ho' was released and became a tremendous success soon after.
I Still Think About You was also ranked at #6 in the bestselling charts of Amazon for the summer of 2016 and is still prominently present across all bestseller lists. The Girl Next Door opened at #2 bestseller on Amazon in pre-order and has been entertaining thousands of readers ever since. It is a story of love set in the heart of the country during the national lockdown. It contains a strong, positive message of love in the pandemic hit times. In the face of such hardships as the world has never seen, this book sets the foundation for a happier today and tomorrow.
He is currently working on an interesting story, which is due to release soon. Arpit is a also a script-writer by profession and has co-written TV shows and award functions like 'So You Think You Can Dance', Zee Cine Awards (Red Carpet), Lux Golden Rose awards (Red Carpet), GIMA Awards (Red Carpet and curtain raiser), Zee Silver Jubilee, Indian Idol, The Great Indian Laughter Challenge, India's Next Superstars and festive events for different channels in the past. Arpit has also done broad story for a couple of TV serials as well.
He has recently worked on prominent reality shows like the latest seasons of Indian Idol, Sabse Bada Kalakar and award functions like the IIFA awards – New York, Zee Rishtey Awards and Big Zee Entertainment Awards.

Frontlist: As the narrative progresses, returning from Mumbai taught Ishaan the value of family and friends, and he met the love of his life. How important are all these aspects in life?

Arpit: Very important. I'd rather say- Most important. As you touch mid 20's, you realize how important it is to have your family & someone you love beside you. You'd hardly realize that they're around when everything goes as per your plan but Mid 20's is more about unexpected things than planned ones.
Family is everything.

Frontlist: What inspired you to become a romance novelist?

Arpit: I wanted to tell how lovely is it to love someone & get loved. What a special feeling this is. There were still a lot of things that should've been said in stories but weren't said. My passion for love, an urge to tell the untouched part in romance inspired me to become a romance novelist.

Frontlist: What distinguishes real love from romance novels and books? Why should anyone not relate to unrealistic stories?

Arpit: Real love is 'Real Love', and the romance novels are more about 'How the real love should be', Novel glorifies the beauty of love even more. It's one's choice to relate to unrealistic story or not because most of the times, our realities are different. Their unreal could be my real as well.
Frontlist: . You stated at the end of your book that this would be your final love story. Why do you believe love is fading in our world, and what needs to be changed?

Arpit: The honesty in it. The era of selfless love has gone, the era of selfish love is here. We make perceptions on the basis of people's assumption. We're not ready to give enough time to our relationships now a days and that's what is bothering me much.
Sometimes we need to turb back the clock & see the wonders of the love stories from the previous era to enjoy the beauty of it. We need to be a little more sensitive towards love than we are.

Frontlist: Romance novels set unrealistic expectations for love. Young people inspired by the book try to imitate it, resulting in unhealthy love life. What do you think falls short in such situations?

Arpit: Their commitment.

Frontlist: What makes your romance novel unique?

Arpit: The unusual plots of the story, I guess.