Interview with Akanksha Agarwal, author of 'The Secret in my blood'
on
Nov 24, 2021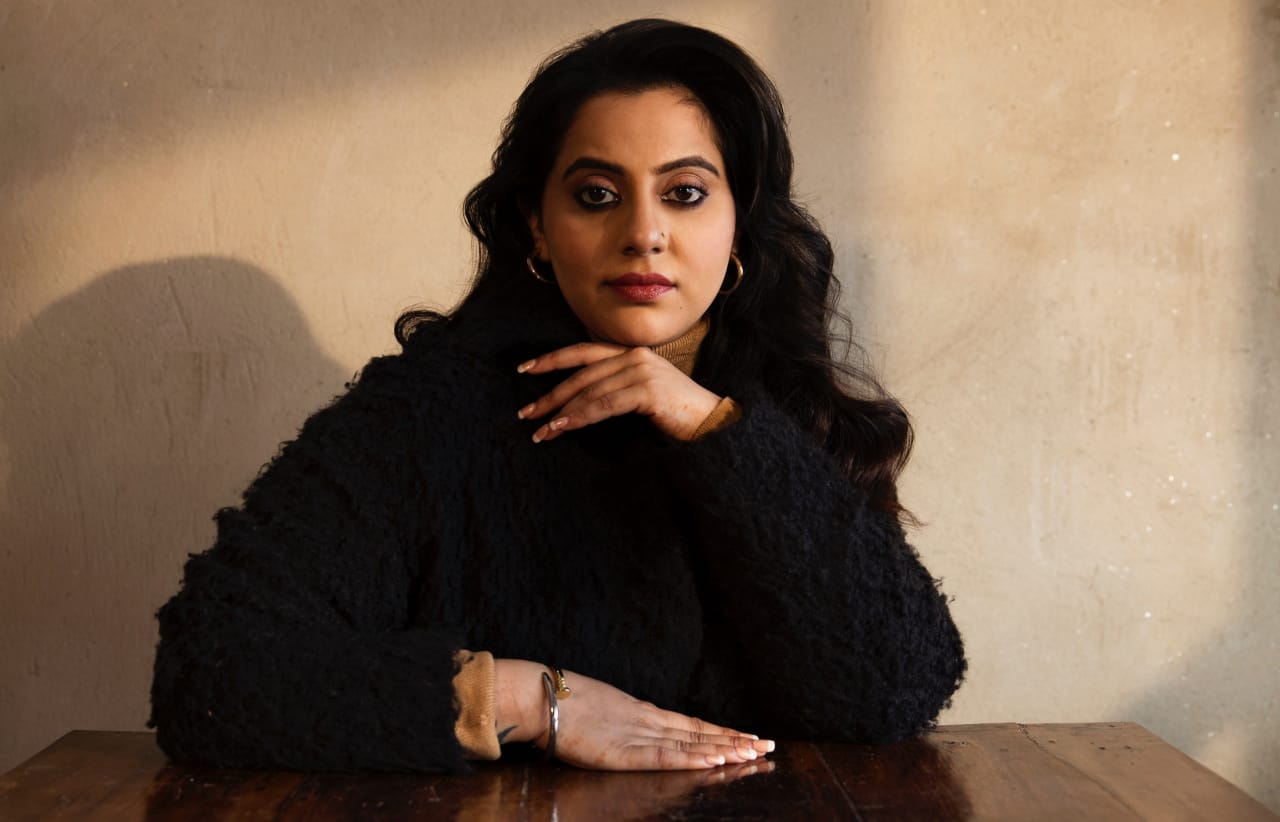 Akanksha Agarwal is an ambidextrous artist who expresses her heart with her pen. A "Pen" from her father who was a friend and a mentor, inspired her to profess unabashedly. A phoenix rising on the Instagram platform; she has recently organized a live session of poets across the globe with aplomb.

Ques - How did you get the idea that you want to write poems that depict love and romance? 
Ans - To Write poems that depict love and romance was never an idea to write. They are just the emotions, my feelings and I just pen down my thoughts and then they are automatically compiled in a poetry form.
Ques - What inspired you to be a poet? 
Ans- To be Poet my father is my inspiration. He always wanted me to write, he motivated me to express myself through writing, he gave me a Pen that has been a life-changing blessing to me. It's only because of him I am a Poet, and I am blessed and I just want to make him proud.
Ques - This is your Debut book and has already garnered a lot of recognition across the internet. Did you ever think that 'The Secret in my blood' will get this much appreciation when you started writing it in the first place? Share your views.
 Ans - I really never thought I'd get recognized in a very short span of time. But they like my work, they love my poems, they connect to it. Also, they are loving the illustrations and the 3 parts into which the book is divided. People visit my Instagram page. They like my poems, they love the concept of the GRID pattern I put on my feeds. My poems from The Secret In my blood are well recognized in the whole world specially in Uk, USA. And Singapore. It's in many magazines, Anthologies, They are played on Radio FM stations. So yes, getting appreciation feels so good and makes me happy, but also it's just a start. I really want to come up with many more things.
Ques - This book has a lot of beautiful illustrations. Are these illustrations designed by you? Ans-I pen down thoughts as soon as they click in my mind. I mostly write them on my mobile phone's notepad. As soon as the poem is finished, I send it to my friend Sofia, who is from Argentina. She does the Illustrations for me.
Ques - How do we hook readers to keep reading these poems. What approach do you apply while writing anything? 
Ans - There's no such approach that I follow, I just write my thoughts, People in love, lost in love, dejection is love are my audience they just read my poems well connect with them And they end up reading all my poems together. Through the reviews and comments, I can say It's a small poetry book, and when they start reading it they End up reading it completely. They just want to read, read and read. And I get their suggestions and requests to come up with more such poems and my other book, which I'll surely do.