Interview with Ajay K Pandey, author of The Girl in the Red Lipstick
Interview with Ajay K Pandey, author of The Girl in the Red Lipstick
on
Aug 23, 2021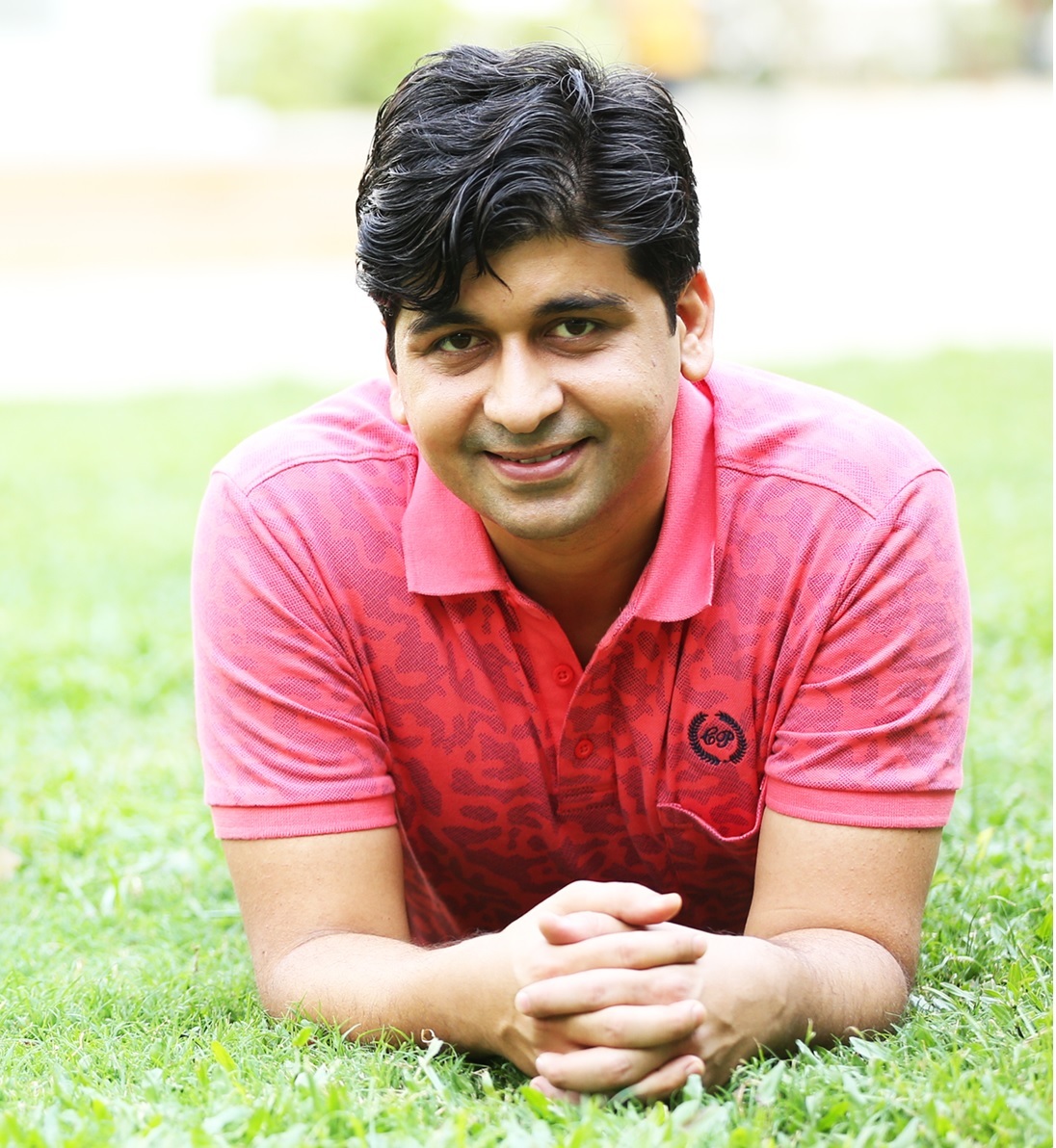 Ajay K Pandey
is currently working with a multinational in Pune and loves traveling, trekking and reading. He aspires to follow his role model Mother Teresa and make some worthy contributions to society. His debut novel You Are The Best Wife was based on his life events and went on to become a bestseller. You are the Best Friend was a sequel to his debut work, published in 2017. Her Last Wish was inspired from true events and hit the bestseller charts soon after its release. A Girl to Remember is a unique story that went on to become a bestseller and won acclaim from all over. Everything I Never Told You explores love that beats all odds, caste, age, and even family.
About The Girl in the Red Lipstick:
Arun is a bestselling author and the heartthrob of thousands of readers. While on a book promotion tour, he is injured and agrees to call a masseuse. Little did he know that the masseuse would turn out to be someone with a secret!
Book - "The Girl in the Red Lipstick" follows the story of love, life, and friendship between Arun and Lalita with a lot of mysterious hurdles. How did you come up with the idea of this story?
I had traveled to Kolkata for the launch of my fifth book. I went out to explore the locality and walked into a popular restaurant for dinner. When I stepped out to leave for my hotel, I saw a lady trying to get a lift. It was quite late and she perhaps wanted to go home. I looked at her and noticed that nobody was offering to help her. I gathered she was an escort, but offered her a lift in my cab nonetheless. I treated her like I would treat any other lady. She was thankful to me and willingly shared many things about her life and her experiences in the red light area where she lived. Unknowingly, she gave me a plot for my story.
Who is your favorite romance author? How do they affect your writing style?
Khushwant Singh and Munshi Premchand are my favorite authors. I have observed that their main protagonists, characters, and stories always revolve around common people and famous places. Since I love how that combination turned out in their writings, I also try and use a simple writing style, and I am glad that it enables readers to feel connected with the story. My writings embody some social purpose and social criticism as well, rather than mere entertainment.
Throughout the journey of being an author, what changes have you noticed in yourself so far?
Being an author is an amazing feeling. I feel I am carrying a responsibility, to write books on social issues so that there's more awareness by way of storytelling. I started writing for my wife and whenever I get appreciated, it feels like I have done something good for her. It gives me a new direction in life, which I had never earlier explored. I would say I am enjoying every bit of it.
How was the experience of working with Shristi Publishers?
Publishing a book and ensuring that it reaches the masses, irrespective of where they are needs a team effort. I strongly believe that unless we have a strong team to back up all the efforts, it won't work out. It is great working with Srishti Publishers. They are the only team that knows the pulse of the market so accurately. They know precisely what works and what does not work given the current trends and expectations of the readers.
Do you have any specific writing schedule? What writing approach do you follow while writing the book?
I usually do the brainstorming bit at night and make a note of things that I need to pen down. The subsequent morning, I sit and write those thoughts down afresh.
What do you think appeals the most to readers when it comes to romance as a genre? 
We have preconceived notions about romance. It is always written and displayed keeping in mind the chemistry between an unknown girl and a boy. For me, romance is the enjoyment in any relationship. Honestly, the real contentment in a relationship could be between a couple, among friends or with anyone.
A reader spends two or three days reading a book. They are not spending their precious time just to know about the protagonist and his/ her liking, what they do in life and all that. They expect an emotional yet valuable experience, along with a deep message which makes them look inwards and shape them in a better way. After finishing reading a book, they should be able to take away something precious, should visualize things differently and it might be a new learning experience for them. I strongly feel every romantic story has to be inspirational.
What is your perception of relationships today? Can love last a lifetime? 
Love and relationships are all emotional things. The biggest relationship is the intensity of care that a person has for you. Just like a mother, who cares for you the most, and we all know it's unadulterated love. For me, caring is equal to loving someone.
Time is the litmus test for love. Initially, in any relationship, attraction, curiosity and other factors could work. But with time, we get to know more about the person. The attraction and curiosity level goes down and there comes a point when we could say real love begins. When love increases with time, that's what real love is. 
How did you end up as an author? Share your journey with us.
Actually, I never thought of becoming an author. In fact, I had not even written a short story in my life. My first book was written in the memory of my late wife Bhavna. She was an inspiring lady and I was sure her journey could inspire others. Bhavna, my wife, is the only inspiration behind my writing, a small effort to make her memories everlasting.
Initially, it was not very difficult to write as I was penning down my own journey. But I realized soon that I must present the content in a creative manner to trigger the interest of the readers. If they cannot take anything from the books, then the whole purpose of my writing would be beaten.
That's when the struggle really began. I read many books to pick up the nuances of writing. I edited and re-edited drafts dozens of times before sending the final draft to the publisher, almost one-and-a-half years after I started writing.
The journey has transformed me in many ways. I found a confident person inside me. You Are the Best Wife is not just a book for me; it is a journey of my life. I feel emotionally stronger after penning it down.