In conversation with Mohamed Noor Hersi, Consultant - Free Zone, Sharjah Book Authority
In conversation with Mohamed Noor Hersi, Consultant - Free Zone, Sharjah Book Authority
on
Jan 16, 2020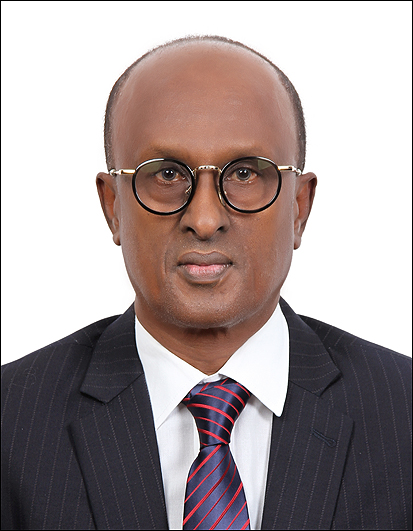 The Indian publishing industry is growing at a fast pace. There are nearly 19,000 publishers in the country who are presenting the industry on the global level. Platforms like World Book Fair gives the opportunity to explore the Indian publishing industry and the international ones at the same time.
This year's World Book Fair was the stage of International publishers and authors as well.
Sharjah Publishing City Free Zone is one of the International ones who participated in the book fair. 
Consultant - Free Zone, Mohamed Noor Hersi of Sharjah Publishing City has discussed his experience in the world book fair and shared his comments about the publishing industry.  
1. Can you provide a brief about yourself?
Sharjah Publishing City Free Zone (SPCFZ) was incepted as the world's first publishing and printing free zone, with an aim to boost and sustain the rich industry within the region, as well
as globally. Launched in the year 2017, SPC Free Zone boasts of an array of contemporarily designed structures, ranging from furnished to unfurnished offices, storage spaces, shell and core areas and flexi-desk options suitable for all sizes of organizations. Each facility is systematically designed to cater to a client's overall business needs. Apart from the facilities, SPC Free Zone also offers one-stop-shop company registration services, licensing services, Government services to obtain residency permits and other industry-related services such as print-on-demand and offset printing facilities.
2. Have you visited the World Book Fair before?
We have been visiting for the past 10 years
3. How are you liking it? How has it changed?
It's one of the biggest Book Fair in Asia and a very important one.
4. Why India? What are your reasons for being here?
India is a forefront leader in the Publishing and literary world.
5. How supportive have been the government/authorities here?
India is a very special Country to us from the UAE, a friend for the past centuries, NBT and Capexil have been great partners and are always very supportive.
6. What kind of response you are getting from the World Book Fair?
We have been getting a lot of cooperation and support
7. Has it met your expectations?
We have been returning every year to the Book Fair. This fair exceeds our expectations.
8. What else do you think should be part of this fair?
We have seen many developments every year, It is a very inclusive book fair, and the management is doing an excellent job in transforming it to meet the changing trends while keeping up to the culture and the needs of the society. It is truly INDIA.
9. Tell us what you would like to see the next time you visit the World Book Fair?
I truly hope next year the new Modern Facility will be ready for NBT and many other events, I am sure we shall see many activities and events.
10.
How do you see the publishing business at a global level?
The Publishing Industry is here to stay and is transforming with the new technologies, while reading habits are being enhanced. The Industries will continue to grow and Transform.
11.
What is the future of the publishing industry and how you see India play a role?
The Publishing Industry is one of the pillars of Knowledge, and these Industries play a major role in spreading knowledge.
12. How are you collaborating in India?
We at Sharjah International Book Fair and Sharjah Publishing City Free Zone, bring many prominent Indian Authors, Poets, Artist and Publishing Houses to our Book Fair and the Free Zone, whereby our Indian Brothers and Sisters get a great opportunity to interact with International Publishing house and literary figures from around the world.  
13. How do you see the Indian market for the business? What potential does it have for your business?
The Indian Market is one of the Most Important in Asia and the world in general, it will continue to grow and it is very important for us.
14. Did you face any challenges while stepping into the Indian market?
India is Home from Home for us, apart from the normal teething problems like in any business, we had the advantage of the long brotherly relationship our two nations had.
15. How do you see the future of the publishing industry in this digital era?
The publishing industry has a positive and growing future as we are in this digital era now where various new tools of technology are there for support.
A candid interview with Mohamed Noor Hersi revealed several facets of the Indian publishing industry and its future. The industry stands a great chance of significant transformations owing to the technological advances being made and global collaborations taking place at an international level.