Frontlist | March's Best Sci-Fi and Fantasy Books
Frontlist | March's Best Sci-Fi and Fantasy Books
on
Mar 10, 2021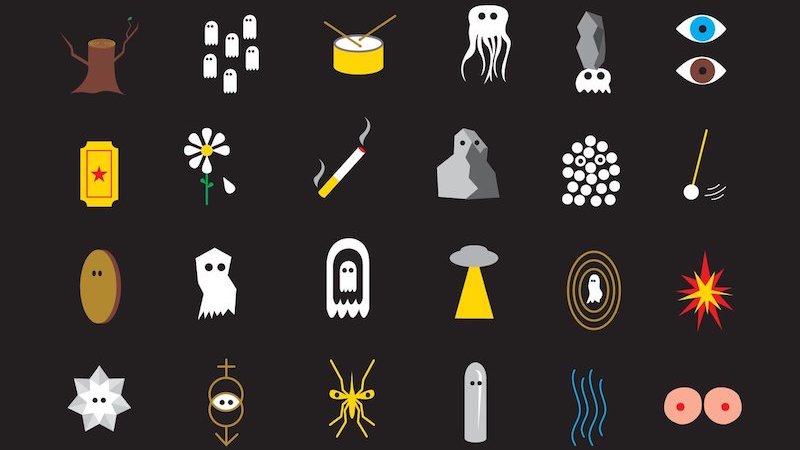 I'm going to assume that this is going to be the longest March we've ever had. Sure, the calendars will say there are 31 days, but we all know the truth. It's been March, since…well, since 
last 
March. (I think it might finally end soon, though. I think this time we might get an April.) Fortunately, this month is giving us a truly gorgeous assortment of books to read while we wait, including two incisive explorations of how AI is shaping humanity—one from a Nobel Prize winner!—and that rarest of creatures, the epic fantasy short story collection. Plus, one all-ghost-story collection, a book of essays from one of our greatest SFF icons, a space opera sequel, and a volume of fairytales that dares to ask: "what if Emma Goldman had tea with the Baba Yaga?"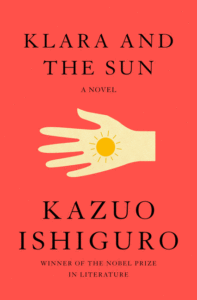 A new Kazuo Ishiguro novel is always a reason for jubilance. But when the new Ishiguro is the first since he was awarded the Nobel Prize in Literature, and a return to the ethically-minded science fiction of 
Never Let Me Go
? Our reading cup, well, it overflows. 
Klara and the Sun 
centers on an "AF"— Artificial Friend—named Klara. Designed to be a friend to children, she waits in her shop, absorbing sunlight for energy and observing the humans, knowing each time the door opens that it might be the child who will take her home. As a B2, she's no longer considered a state-of-the-art model, so she doesn't get quite as much time in the window as some of the newer AFs. But each time Klara gets a turn she makes the most of it, soaking up every detail and human foible so she'll be ready to be a good friend. Along the way, Ishiguro uses her not-quite-human POV to show us ourselves, and to ask what is probably the most important question a writer can ask: how can a person love?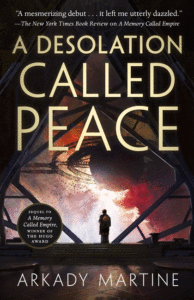 Martine's 
A Memory Called Empire 
was an epic space opera that probed the complexities of colonialism, as Ambassador Mahit Dzmare attempted to keep both her home, Lsel Station, and her own mind, from being entirely absorbed by the culture of the Teixcalaanli Empire. The sequel to Martine's Hugo Award-winning debut is just as gripping as its predecessor. There is an armada—alien, indestructible, and refusing all communication—waiting at the very edge of Teixcalaanli space. Fleet Captain Nine Hibiscus has tried everything and come up empty. The only option left is to call in a diplomatic envoy—Mahit and her sarcastic aide, Three Seagrass. They're still coping with all of the [redacted] from their previous appearance in 
A Memory Called Empire
. How can they possibly engage with these unknowable invaders? But they know that if they can't find a way to communicate, the empire is lost.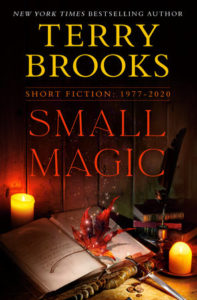 Terry Brooks first welcomed people into the Four Lands in 1977 with 
The Sword of Shannara
. For over forty years he has explored the world's history, politics, and evolution in a series of high fantasy novels—often within smaller, nested sub-series that focus on specific people and epochs within the larger epic. Now he returns with a collection of eleven short stories, some old favorites and some new to this volume, that will revisit the worlds of Shannara, the Magic Kingdom of Landover, and the characters of The Word & The Void. We'll get to see a formative episode from the youth of Weapons Master Garet Jax, return to a pivotal moment in the journey of enigmatic Druid Allanon, and spend some time in Landover with Ben Holiday, the hero of 1986's 
Magic Kingdom for Sale–Sold!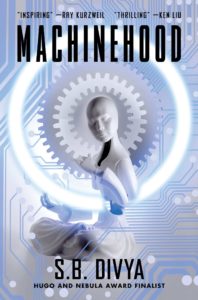 S.B. Divya's previous novella, 
Runtime
, was a fantastic example of the kind of story sci-fi can tell. A working-class runner uses body modification in an attempt to make it in a system that's rigged against them; complications ensue. Now Divya returns with a look at a near-future compromised by AI and chemical dependency. In 2095 humans have to medicate themselves constantly, preserving their physical health with: "zips", "buffs", and "juvers", and taking "flow" so they can compete in an economy dominated by artificial intelligence. But the tenuous social order is upended when a terrorist network called The Machinehood demands that all pill production cease. Ex-special forces operative Welga Ramirez has built a new life as a bodyguard, turning her back on the government that used her. But when The Machinehood murders her client, she realizes that she'll have to return to her own life to learn who the terrorists are, what they want, and if there's any way to stop them from destroying society.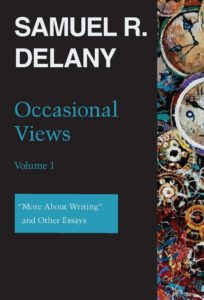 You know, if Samuel R. Delany had just written one of the greatest space operas of all time (
Babel-17
), and one of the best post-apocalyptic/mythological/pop cultural fantasies (
Einstein Intersection
) and what is possibly the greatest exploration of the 1960s counterculture ever written (
Dhalgren
) AND a moving and evocative memoir of life as a queer Black man in mid-20th Century New York City (
The Motion of Light in Water
), that would have been more than enough. But on top of all that, he's given us decades of great criticism and writing advice. Now a new anthology of lectures, critical essays, and author interviews is coming from Wesleyan University Press. 
Occasional Views, Volume 1 
looks at everything from film to race to the Garden of Eden, includes thoughts on writers like Theodore Sturgeon and Ursula K. Le Guin, and features a conversation between Delany and SFF icon Octavia E. Butler. And again, this is just 
Volume 1
.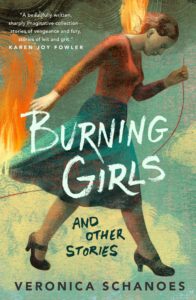 Are there words in the English language more heart-lifting than "author and professor"? Well, yes, and those words are "author and professor specializing in fairy tales, feminism, Jewish lore, and queerness." Veronica Schanoes, the author and professor in question, brings her years of fairy tale study to her debut collection, 
Burning Girls and Other Stories
. The opening story, "Among the Thorns," is a wrenching reply to the anti-Semitic Grimm's tale "The Jew Among Thorns," in which the daughter of the murdered peddler goes on a quest to avenge her father. From there we get Sid and Nancy's life retold as a fable, a horror story about matchstick girls fighting phosphorous necrosis, and "Emma Goldman Takes Tea with the Baba Yaga," which does exactly what it promises to do. Finally, the Shirley Jackson Award-winning title novella complicates the immigration narrative by infusing it with Jewish mysticism, as a young healer fights two enemies: the real-world brutality of Cossacks, and the otherworldly terror of a demon seeking to destroy her family.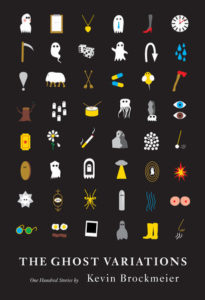 As far as I'm concerned, the author of 
The Brief History of the Dead 
can tell me any story he wants to. Or, in this case, one hundred of whatever story he wants to. This collection does what it says on the tin, giving us one hundred different takes on ghost stories. There are ghosts who speak through parakeets, ghosts who are trapped in endless, wrenching timeloops, ghosts who attack the living, ghosts who would do anything to live again. There are human ghosts and tree ghosts. And as always, Kevin Brockmeier uses his work to refract the experience of being alive, to push his readers into a shadow world between fantasy and reality—or maybe better to say reality and REALITY—to ask us who we are, and how we want to live. Or, in this case, not live. Read more: https://www.frontlist.in/frontlist-muskegon-men-growing-beards-for-books/