Interview with London-based author, journalist and historian Shrabani Basu, uncovers the mystery of Parsee Lawyer.
Interview with London-based author, journalist and historian Shrabani Basu, uncovers the mystery of Parsee Lawyer.
on
Jun 11, 2021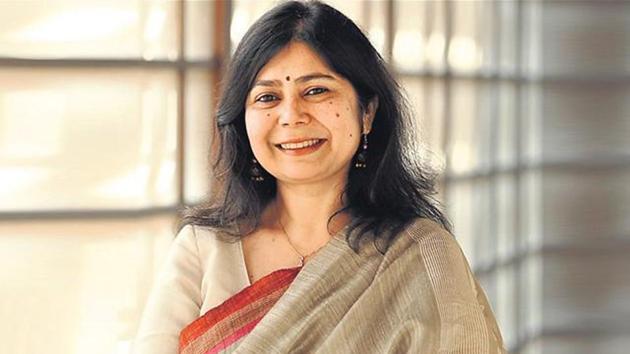 Shrabani Basu
is a journalist and Sunday Times best-selling author. She was born in Calcutta and grew up in Dhaka, Kathmandu, and Delhi. In 1983 she began her career as a trainee journalist in the bustling offices of The Times of India in Bombay. She moved to London in 1987. She has always combined her journalism with her love of history and all her books have evolved from her observations about the shared histories of India and Britain.
Shrabani Basu is back with her new novel
-
The Mystery of the Parsee Lawyer: Arthur Conan
Doyle, George Edalji, and the Case of the Foreigner in the English Village.
The mystery of the Parsee Lawyer gained a lot of popularity after it got published. Tell us something about the fascinating character of George Edalji?
A: George Edalji was a 28-year-old lawyer who worked in Birmingham in 1902. His father, Shapurji Edalji, was a Parsee from India who had converted to Christianity and become the Vicar of Great Wyrley, a small village in England.  His mother was English. George was a shy awkward person with few friends. He lived with his parents in the Vicarage, commuted to Birmingham every day, and kept to the same routine.
In 1903 he was accused of the gruesome crime of killing horses and sentenced to seven years in prison. He then wrote to the famous author Arthur Conan Doyle and asked him to help clear his name. Conan Doyle, the creator of Sherlock Holmes, accepted the invitation. Wearing the hat of his famous detective, it was the only case he ever investigated personally.
George emerges in the book as a fighter. Despite getting racist abuse for most of his life, being accused of a gruesome crime, and spending time in prison, he does not give up and is determined to clear his name. It is to his credit that he gains the trust of Arthur Conan Doyle and becomes his friend.
How did you come across the case of George Edalji and when did you decide that you would like to write a novel about the same?
A: I was aware of the case of George Edalji for several years, but was busy with my other books. In 2015, I learnt that some letters written by Arthur Conan Doyle concerning the Edalji case were coming up for sale in an auction and I decided to follow it up. I was convinced that there would be new material. It took me on the trail of Conan Doyle as he tried to solve the crime, and revealed some very unexpected facts.
A lot of research must have gone into writing such a vivid book. So how long did it take to do all the research and also let us know what obstacles you faced?
A: Yes, the book took five years to research and write. I started work in 2015 and completed it in 2020. I had to spend a lot of time researching in different archives in London, Portsmouth, Birmingham, and Staffordshire and traveled to Great Wyrley to see the Vicarage and the scene of the crime.
After the research, I had so much material, and it was such a complicated story. The main problem was trying to build the narrative and define the structure of the book.
Plus, as I work as a journalist, I was busy covering a very turbulent time of British politics at the time – Brexit, two elections, three prime ministers -- and finally the Covid19 Pandemic. I finished the final edits during the lockdown.   
Who is your favorite author and why do you like their writing style?
A: In non-fiction and historical writing I like the work of authors like Margaret Macmillan and A.N. Wilson, who have such a wonderful understanding of their subject and a great narrative style. I also like the work of author/journalist Ben Macintyre, who writes brilliantly about little-known secret agents and the roles they played in history. For historical fiction, I love the work of Pat Barker who does extensive historical research and then masterfully fictionalizes it. I love her books on World War One.  
Did being a journalist really help you to cover every possible aspect of your book?
A: Being a journalist helps because it gives you a nose for news and a certain curiosity. For the sort of books I write, you have to also have the skills of a historian and researcher. I am lucky as I can combine my journalism with my love of history.
What advice would you like to give to all budding non-fiction writers?
A: Do your research. There are no shortcuts. Also, choose a subject that will really grip you as you have to stay with it for a long time. Try to always find something new that has not been published before.