Frontlist | How To Be An Author is far from an ordinary how to write manual
Frontlist | How To Be An Author is far from an ordinary how to write manual
on
Mar 16, 2021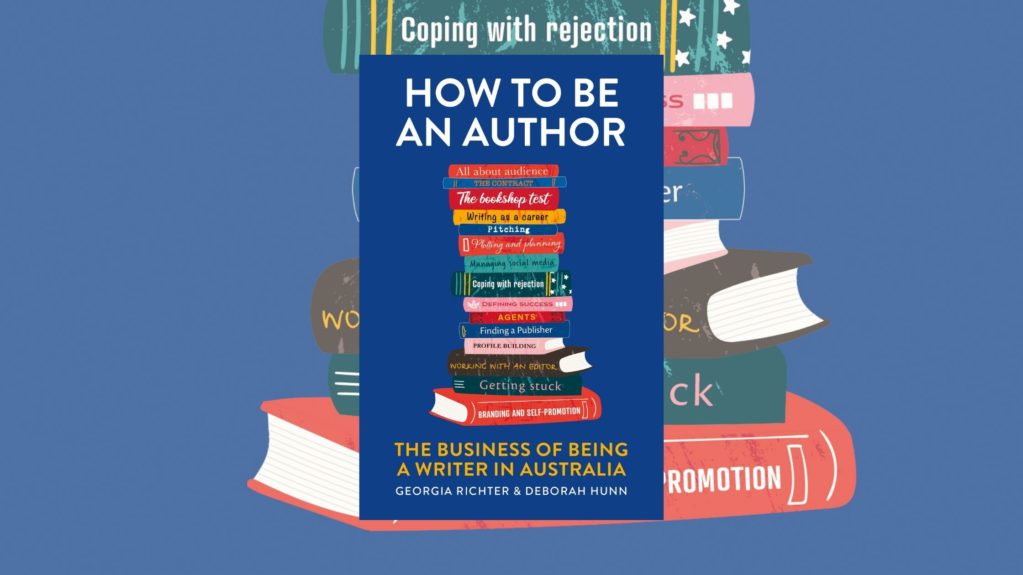 Fremantle Press
 have been running workshops on the business of being a writer in Australia for years. Now, after coming across the same questions again and again, publisher 
Georgia Richter
 and creative writing lecturer 
Deborah Hunn
 have decided that it was time to write a book that answered them. More than 'just another how to write manual', 
How To Be An Author: The Business of Being a Writer in Australia 
focusses on what happens 
after
 you've penned the great Australian novel. It looks at publishing options, marketing considerations, and everything you might have ever wondered about the process of turning a manuscript into a book, but didn't know who to ask. Featuring excerpts from interviews with twenty two authors as well as insights from the Fremantle Press team, this is the book to read after you've made it through 
Stephen King
's 
On Writing
 or 
Anne Lamott
's 
Bird by Bird 
and find yourself wondering: "What next?" The advice in 
How to be an Author 
ranges from the very basic (What is the difference between fiction and non fiction, for example) through to the nitty gritty of writing as a career. Making it, then, a book that will appeal to writers who have just started thinking about getting published and those who have published before. The liberal use of headings too means that it's easy to dip in and out of this book and find information specific to your own situation, skipping over anything that is not relevant. While the majority of the book is written from the point of view of a traditional publisher, Richter and Hunn have also included information about self-publishing and much of their advice about marketing and networking etc. will transfer across to whichever method you are choosing. What I found most refreshing about this book was the focus on looking after your mental health as a writer – something which is absent from other How to Write/Publish manuals. While other books don't specifically counsel their readers to stay up all night writing and drinking whiskey, they do little to dispel the myth of the writer who pushes themself to the edge of despair pursuit of the elusive publishing contract. 
How to Be An Author
 actively discourages its readers from putting their mental and physical health at risk for the sake of 'being a writer'; stating early on that "while the business of being a writer can be challenging, none of it should be soul-destroying." Interestingly, some of the interview excerpts provided by authors actively contradict each other (and sometimes the section they have been included in) which just proves that there is no one right way to be in this industry. Nowhere is this more the case than in the section on social media. In such an evolving field (where the rules change constantly), is it any wonder that we don't yet have a consensus on how to be authors online? This is a practical and useful book, one which not only puts the specifics of Australian writing and publishing at the centre, but which also recognises that publishing is changing and that traditional publishing is no longer the be all and end all. It is clear from the reading that this book has been created in response to a need that its authors saw in the market, and the end result is a book (and a podcast!) that will feel like a lifeline to many writers in Australia who don't know where to go after typing 'The End.'