Frontlist | Blaine author pens new mystery novel set in Seattle
Frontlist | Blaine author pens new mystery novel set in Seattle
on
Mar 11, 2021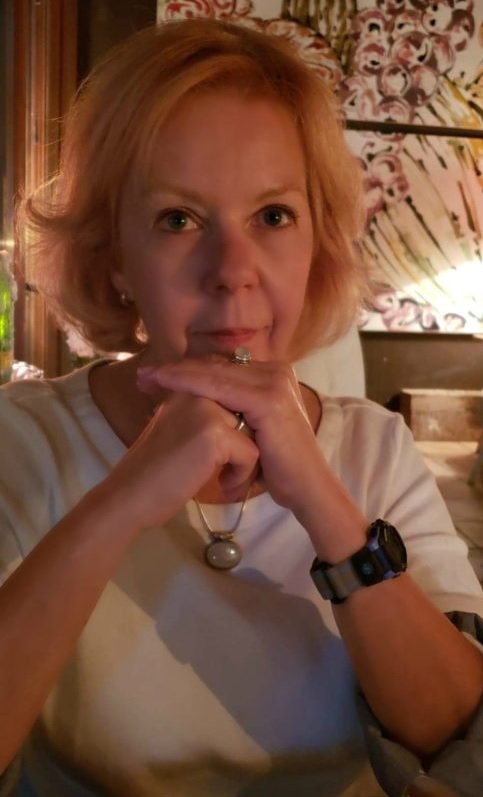 While living in Seattle's houseboat community on Lake Union, inspiration struck Blaine author Jessica Stone as she watched one of her neighbors replace a plastic drum that kept the house floating.
"Do you think a body would fit in one of those?" she asked.
The question turned into Stone's newest novel, "Blood on a Blue Moon: A Sheaffer Blue Mystery," which will be released Wednesday, March 17 by Bellingham publishing company Sidekick Press.
The novel tells the story of Sheaffer Blue, an insurance investigator, who teams up with a Seattle police department detective to investigate corrupt politicians, big money and murder. The duo – polar opposites – are forced together after a fire in Seattle's houseboat community leads to the death of an elderly woman.
"Sheaffer is intelligent, but a lazy, bad girl," Stone said. "She doesn't really want to work hard, but gets mixed up in this mystery and a romance along the way."
The book's manuscript was awarded first in category at the 2018 Murder and Mayhem Book Awards and given the 2019 Best Mystery Award from Black Magnolia Books. "Blood on a Blue Moon" is Stone's fourth book, and second work of fiction.
Although no bodies are hidden in a plastic drum in the book, Stone said watching her neighbor gave her the idea for a murder mystery set in the houseboat community. She said the idea lay dormant until a few years ago.
Stone said the book took her over a year to write, longer than her first novel, due to the amount of plotting and red herrings required in writing a mystery. The book is the first in a series of novels featuring Sheaffer Blue.
Stone's first novel, "The Last Outrageous Women," inspired by her mother's group of friends in Florida was published in 2017.
"My mother belonged to this little group of elderly ladies that called themselves the outrageous women," Stone said. "My mother goes, 'It's really sad that there used to be 15 of us and now there's only six' and I stupidly said, 'Would it be weird to be the last outrageous woman?'"
Prior to that, Stone wrote two nonfiction books, "Doggy on Deck" and "How to Retire on a Boat," that pulled on her experiences sailing around the globe with her border collie and Siamese cat, traveling up and down the Americas, across the Pacific Ocean and around Oceania.
Stone said she first became interested in sailing after not making tenure as a marketing professor at San Diego State University.
"I didn't get tenure, which for a professor it's like getting stabbed in the heart," Stone said. "I was really bummed out and a friend gets a globe out and said, 'We're going to spin this and wherever it lands you're going to go.'"
Stone said her finger landed on the Caribbean and she spent the next year on a boat with her pets island hopping.
"On the plane back, after a year of doing that, I told myself I was going to figure out a way to buy my own boat and sail around the world," she said. "It all kind of happened by accident."
Stone said, of all the places she has traveled, her favorite is Barra De Navidad, a small village in Mexico only accessible through extremely rough waters.
Although much of her early writing focused on sailing and traveling, Stone said she has always been a writer, and cannot remember a time when she was not writing. With her new book, Stone said her main goal is to entertain.
"I hope people read the book, laugh and get carried away with the story and the mystery," she said. "I hope they like Sheaffer, and get to be her friend, even though she's a bit of a dead weight."
The 270-page book will be available online, including at sidekickpress.com, and at Village Books, located in Bellingham and Lynden. An online launch event for the book is scheduled Thursday, April 1 through Village Books.
Read more:
https://www.frontlist.in/final-installment-of-fifty-shades-book-as-told-by-christian-grey-to-be-released-in-june/