Everything Changes: A Memoir
By Sreemoyee Piu Kundu
on
Sep 16, 2023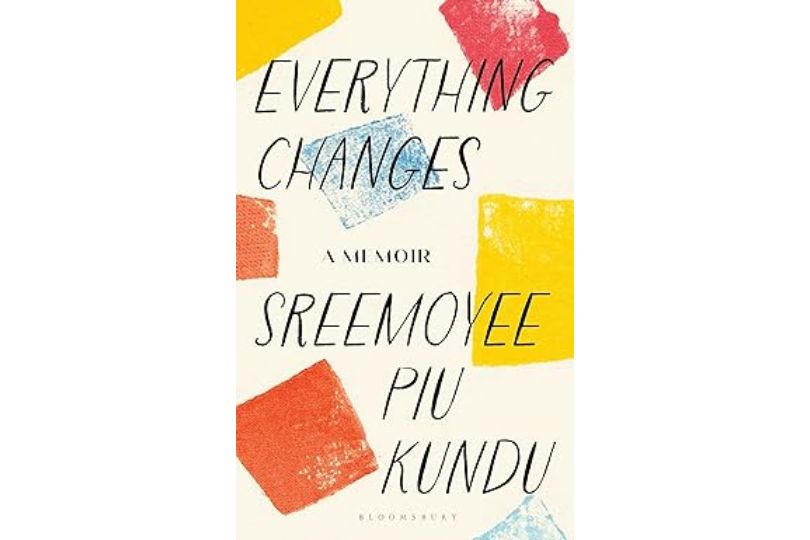 When she was four, novelist and columnist Sreemoyee Piu Kundu's father died by suicide. In her memoir Everything Changes, she embarks on a path of self-discovery by recognising the scars of her childhood.
lived under the shadow of his death. In a poignant act of piecing together her early life, Sreemoyee describes being bullied in school, suffering brutal romantic rejection as a teenager, undergoing her first gynaecological surgery at the age of 19 and later being pronounced infertile. Her gnawing abandonment trauma that most survivors of suicide grapple with and an abusive first love see her leave Kolkata and land in Delhi, finding her feet as a journalist. Sreemoyee meets success in the many roles she chooses thereon, but at the heart
of each triumph rests the seed of loss and change.

After decades of inner conflict, in the year she turns forty, in an act of surrender, Sreemoyee performs the last rites for her biological father, finally acknowledging his simultaneous presence and absence in her life. It is an act of forgiveness and faith. Will it help her relinquish her sense of betrayal and grief over a man she never truly
knew, but whose death haunted her life? Candid and moving, fluent and unflinching, Everything Changes tells the arduous story of rebuilding one's life over and over again.