Dr Tarana Husain Khan Interview On Her Book ''The Begum and the Dastan"
on
Apr 14, 2022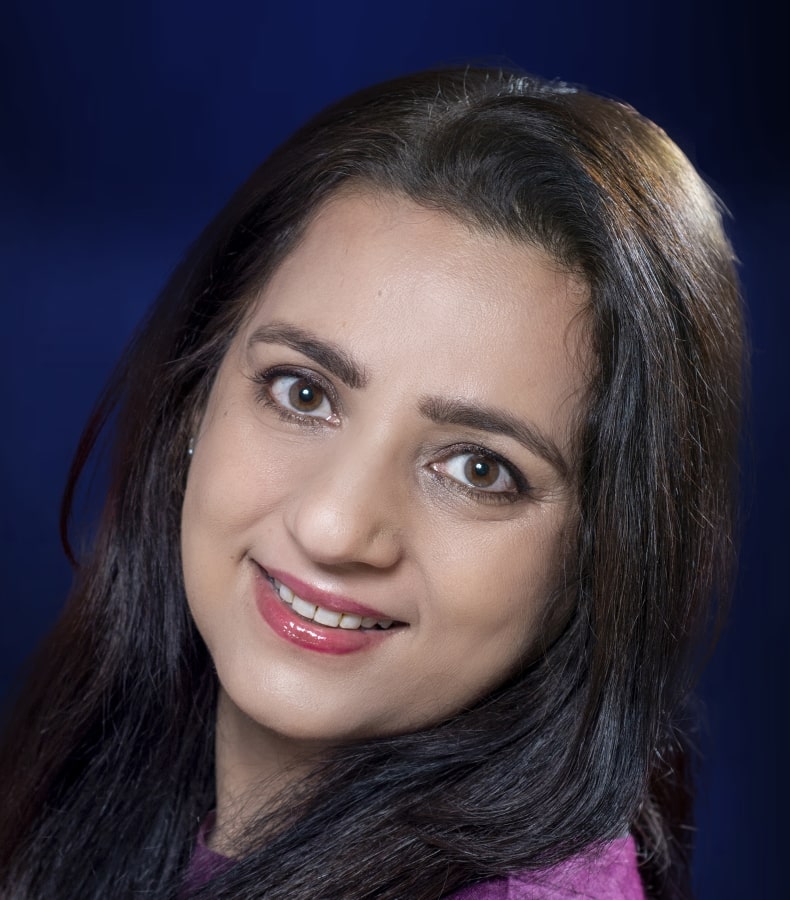 Dr Tarana Husain Khan is a writer and cultural historian. Her writings on the oral history, culture and the famed cuisine of the erstwhile princely state of Rampur have appeared in prominent publications such as scroll.in, Eaten Magazine, The Wire and in the anthologies Desi Delicacies (Pan Macmillan, India) and Dastarkhwan: Food Writing from South Asia and Diaspora ( Beacon Books, UK). She hosts and curates a website on Rampur culture and oral history. She lives between Rampur and Nainital with her husband.

Frontlist: As the synopsis of the book says, 'The Begum and the Dastan' is a haunting tale of a grand city and its women. What are your thoughts on this?
Tarana: Women fall off the pages of history. They are almost never written about in cisgender histories and sometimes survive in oral histories. Feroza Begum, the protagonist of The Begum and the Dastan, was mentioned briefly in official history only because she had birthed a daughter. A one line reference to a life barely lived. My work attempts to amplify the voices of women ––historical and contemporary–– still faintly echoing on the lips of people, some inspired from real life characters some based on my experiences with my young students in Rampur. I wanted a historical narrative which would have a place for these voices, and 'The Begum and the Dastan' was born. It draws from my research on gender, culture and the dastan tradition of Rampur and is located in a fictional place.
Frontlist: It is a story of love, loss & tragedy. Why did you choose to highlight these issues in your book?
Tarana: Love is the 'root of the root' because it is the reason we feel loss, we suffer tragedies and we still hope in the fate written in stars. I fell in love with Feroza Begum (name changed) who loved, dealt with excruciating circumstances with great dignity and had the generosity of spirit to empathise with others in the same predicament as hers. Feroza's life was a cautionary tale narrated to young girls in courtyards and family gatherings. That she was related to my family created a proximity and an immediacy to her experiences.
In the patriarchal narrative this young girl was blamed for her defiance and everything that happened to her was justified. Feroza decided to attend the sawani party, a celebration of monsoons at the Nawabs palace, in defiance of her father's wishes. It was her fault that she was restrained by the debauched Nawab in his harem. Her subsequent abandonment by her husband and her family was validated. Feroza expected her family or her husband's family to rescue her or plead her case. She believed that things like abduction happen to women belonging to vulnerable sections of society, that she was protected by her lineage and the men of her family. As a young person, I felt claustrophobic thinking of Feroza Begum's life in the harem. I was told that the Nawab really loved her which confused me. What stood out for me from the disjointed oral histories I gathered in my pursuit of unearthing Feroza's tale was her courageous spirit––which was translated as her rebellious temper––and her sense of dignity. She loved passionately, she suffered, she resurrected herself to serve revenge and saved the essence of her love.
Frontlist: This gist of the book displays that it is inspired by real-life characters and events. Where did you get authentic facts about such characters, and how did you curate the story?
Tarana: I was haunted by Feroza. I met her family members and old timers who had heard about her. I wanted to know so much–– Where did she live? What were her days like? What happened to her? I started researching the cultural history of Rampur and walking the narrow by lanes of old city. Then other stories came up – a diary, reliable and unreliable narrators. There were glimpses of the fiery, lively Feroza Begum in family lore; incidents of her generosity, her earth shaking tantrums all filtering down through oral history. There were horrifying whispers of a forced abortion and maybe a murder. Intrigued, I sifted through the Regional Archives at Allahabad looking for clues. My quest took me to the Sanatorium at Bhowali in search of old records. At one point I found myself in a family graveyard looking for her tombstone in vain. Ironically, the graveyard was called Murshid, the guide. Generations of men and women, who are deemed unimportant, lie in unmarked graves. Feroza's grave was somewhere among them. It was a long journey––about four years–– till I was able to unearth the realities that framed her life and ultimately destroyed her.

Frontlist: A woman of the 19th century was always "JUST A WOMAN" - irrespective
of her professional or royal status. Do you see much of a difference now
in the 21st century? How far have we come as a society?
Tarana: The great difference is of course education––at least for most women––and the freedom of movement. We are no longer confined to harem walls and zenanas. But what of the confinement of attitudes and the veil we have drawn around our thoughts? As a teacher I had experienced taboo around discussing incidents like cyberbullying and even sexual assault in school which was hushed up. Often the girl child was victimised and made to leave school. There is a character of Diwani Begum inspired by a Nawab's wife, in my story. She was a highly educated tawaif who had defied the Nawab and pretended madness to escape his wrath. She possibly had mental health issues. It brings forth the question of how mental health was perceived then and now. My interactions with my students in my earlier career as a teacher brought me face to face with attitudes about mental health in Rampur. I had these young girl students who had mental health issues, some really serious ones, which were ignored by parents.
Ameera, a young person living in the 21st century listens to the story of Feroza Begum, and translates it through filters of 'modernity', her struggles and her predicament. The life of the Begums, their limited choices and how they negotiated patriarchy has a counterpoint in Ameera's life. Patriarchy is a reality in Indian homes today and young girls live with constraints both mental and physical. Ameera's father is more worried about his land acquisition case than her fees and he doesn't allow her to go for tuitions. So Ameera, the great granddaughter of Feroza Begum, puts forth the question which lies at the core of my novel––has anything changed for the women of small towns in contemporary India.

Frontlist: According to you, what degree of heinous activities happened behind
the purdah in the 19th century? What were the key elements about the life of 19th Century begum that one must not miss out on?
Tarana: The story of Feroza Begum is not a stereotype. We know from ground breaking researches and writings on the lives of Mughal women by Ira Mukhoty and Ruby Lal that the women in the harems were self-actualized, educated and financially independent individuals. Moreover harems or zenanas were not confined to one religion. In fact they emerged out of the political insecurities of the time and the desire to keep women secure. So the harems were peopled with women of all ages––aunts, mothers, sisters, daughters and wives. They were also repositories of cultural practices––music, art, customs and culinary traditions. It was a richly textured and nuanced space. That being said, we cannot romanticise the lives of women inside harems. Yes there did exist exploitation and cruelty but there were also powerful women, even in Rampur, who had a voice in the running of the state. The tawaifs in the harem were more educated and accomplished than the begums from genteel families. Writing poetry and dastans was an acceptable pastime for all begums. Few of these ghazals were also published. The begums of Rampur came out of the purda after 1930 ––as did women of a number of royal families like Jaipur, Cooch Behar, Baroda, Hyderabad–– and lived full lives. unfortunately our concept and mental image of a harem remains coloured by colonial narratives.