Disha Publication | Sponsor at the PVLF 2022
Disha Publication | Sponsor at the PVLF 2022
on
Dec 18, 2021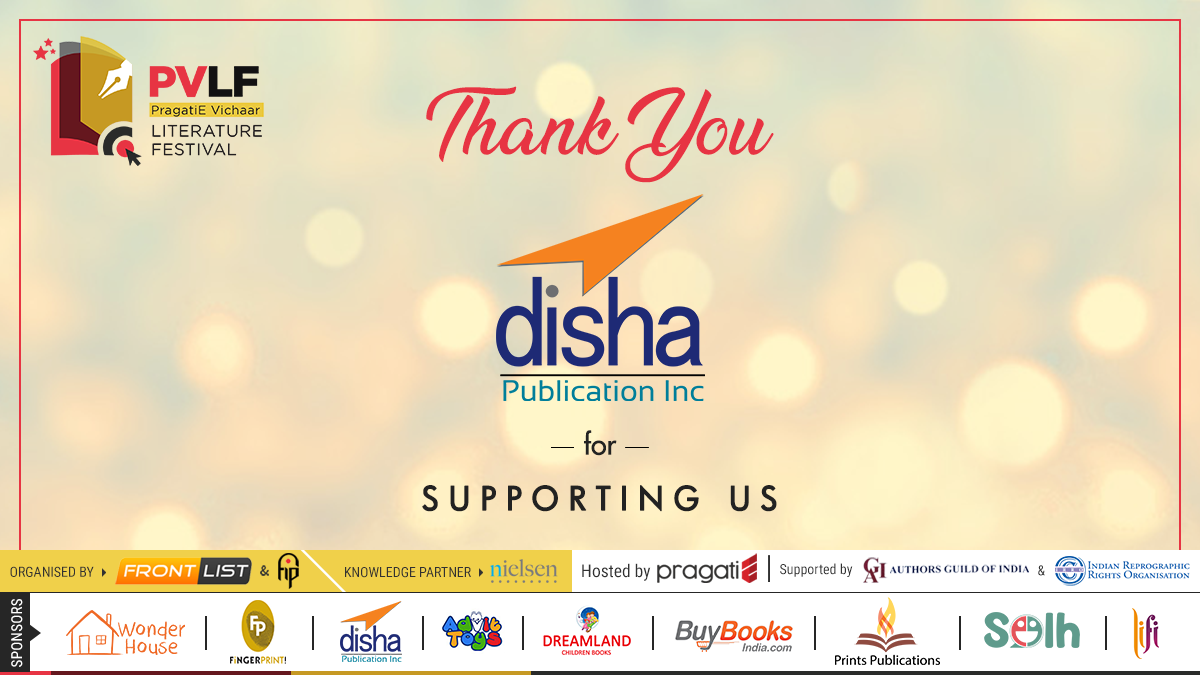 With all due respect, Frontlist is very happy to announce 'Disha Publication' as a sponsor at the pragatiE Vichaar Literature Festival 2022.
Disha Publication is among India's leading publishers and distributors of print and digital learning material with strengths in school books, competitive exam books, e-books and online test series. They have published a gamut of books that caters to various competitive exams and entrance exams. With a history of 14 yrs, the company has been catering to the educational needs of the students by providing them the upgraded learning materials, assessments and learning techniques. The company is a leading provider of K–12 education content and material for competitive exams.
Disha caters to not just the academic abilities of the students but also prepares them for the bigger challenges of life. The company has always had an upper hand in its approach of executing innovative ideas in revolutionizing education across the Nation. The company enhances the level of education and awareness of subject knowledge among aspirants through books across various verticals like competitive exam books, Govt. vacancy exams, school books, ebooks and etests.