PragatiE Vichaar Literature Festival | 24 Hour Authors Marathon
PVLF is introducing 24 Hour Marathon for Authors
on
Dec 02, 2021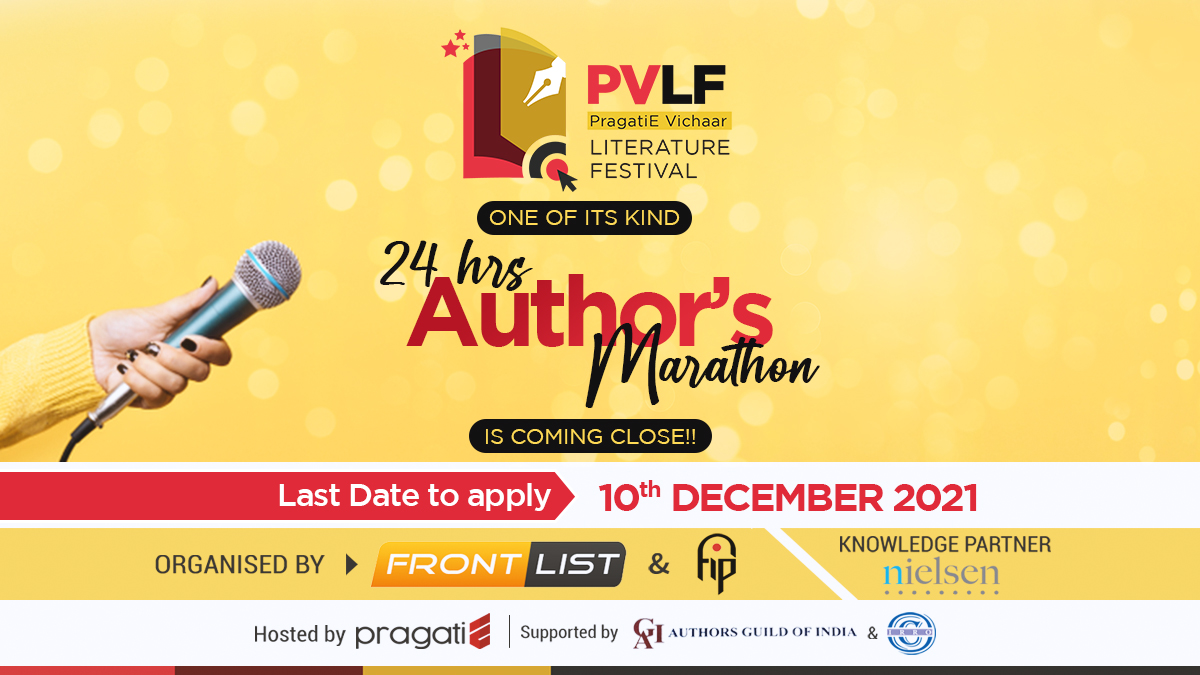 PVLF is promoting new authors to enhance their public visibility and promote Indian Literature across the world. We will have democratic, disciplined discourse throughout the marathon.
PVLF is introducing 24 Hour Marathon - dedicated to enhancing Dialogue, Literature, Free Speech, Storytelling and promotion of the world's most powerful tool of communication that is writing.
The Mission is simply to inculcate the love of writing, the internal mind of authors and discussing and covering pivotal topics from all around the world.
The last date for participating as a speaker in the very unique, "Author's Marathon" is 10th December, 2021 and the speaker will be decided on a merit basis.
To Register: Click Here