Wonder House | Sponsor at the PVLF 2022
Wonder House | Sponsor at the PVLF 2022
on
Dec 16, 2021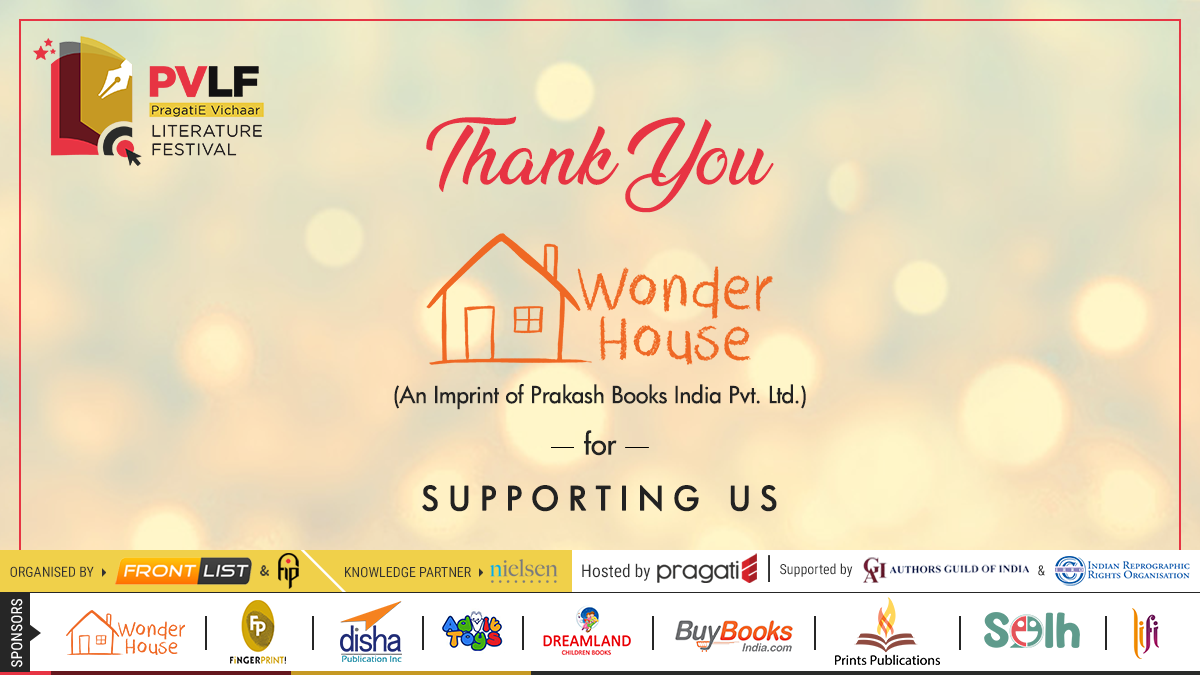 Frontlist is delighted to announce 'Wonder House' as a sponsor at the pragatiE Vichaar Literature Festival 2022.
Wonder House is an imprint of Prakash Books India Pvt. Ltd, the largest book distributor in India. Our offices are located in some major states of India like New Delhi, Mumbai, Bangalore, Chennai, and Kolkata, and even overseas with a branch in Canada. We also have a capacious warehouse based in Noida
It began its operations in the year 2017. What started as a small establishment with a few team members has now flourished into a full-fledged publishing house with a large team of talented personnel. In a short span of time, Wonder House Books has developed a collection of distinctive titles for children that include everything from storybooks to picture books, activity books to novelty books, and fairy tales to sticker books.