Digital tools have shown their capacities as a best medium for reading : Mehta Publishing House
Digital tools have shown their capacities as a best medium for reading : Mehta Publishing House
on
May 08, 2020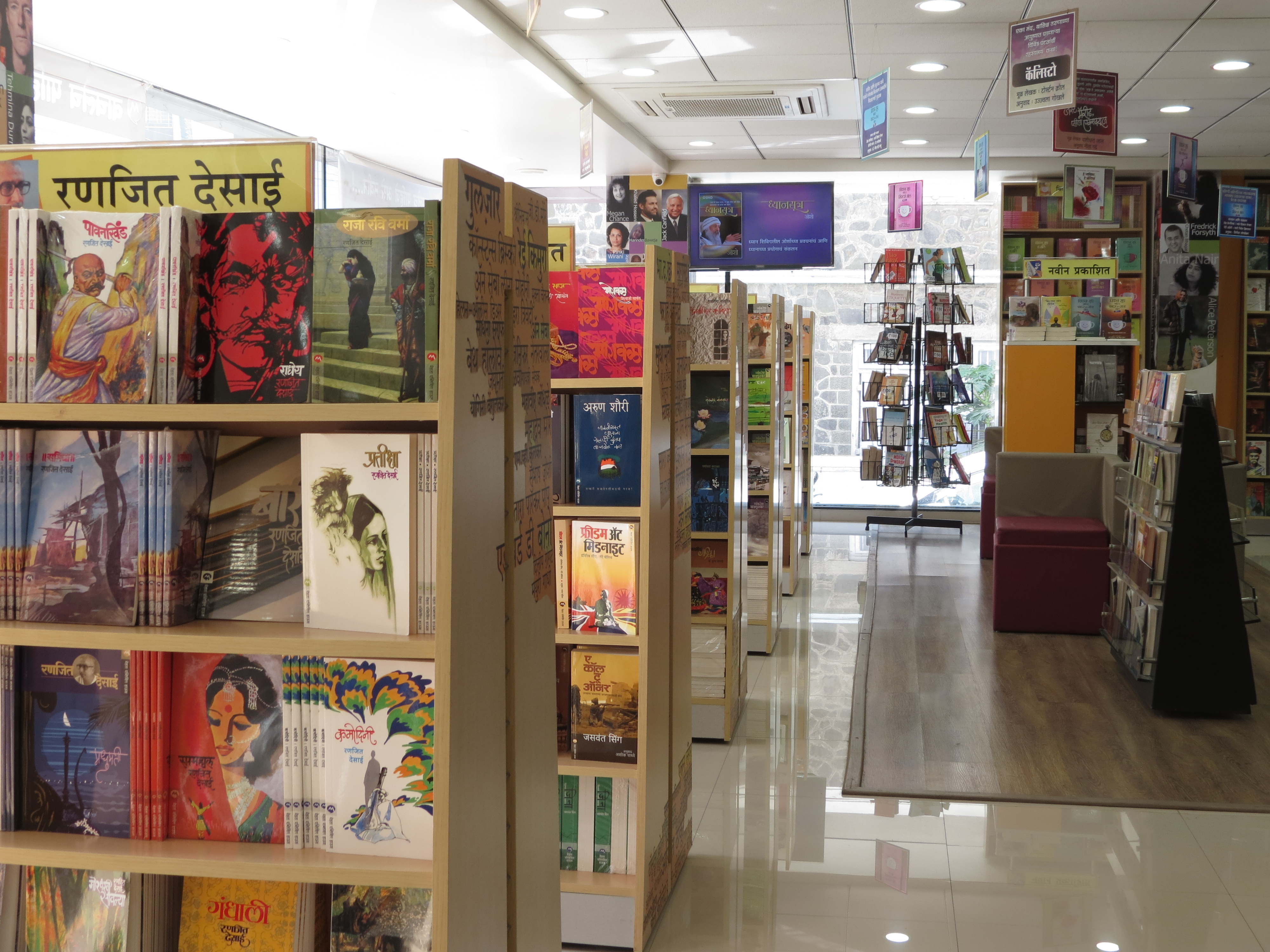 In the ongoing COVID-19 pandemic, the world is moving digitally. Industries are trying to operate their business.
Sunil Mehta,
the current CEO of
Mehta Publishing House
has shared his opinions with
FrontList
on the current Covid-19 pandemic crisis which has affected the industries globally including the Indian publishing industry.
Let's take a look of the journey of Mehta Publishing house, how is it dealing with the current crises and what are it's opinions on the asked questions. 
Tell us the story of your publishing house? Where and how your journey began?
A pioneer in the publication industry for nearly four decades, Mehta Publishing House has stood the test of time gloriously by just doing what the vision statement states, celebrating Marathi as regional language and publishing rustic stories by renowned authors not only from Marathi literature but also across the globe. Being true to its roots, the company believes in exploring the rich literature of India and lauds homebred writers with great responsibility and pride. This very core belief has what led Mehta Publishing House to become the leaders in Marathi publishing in India today.
What kind of genre you publish? Any plans to expand the business?
We believe in inclusive publishing & that's why there is no barrier of genre for us. We have published almost all genres in literature from novels to Biographies and even self help books. We believe that every book which a reader wants to read is, and a publisher wants to be read by his reader is worth publishing. We have a very strong base in translations and a wide range of international translations. Currently we don't have any plan of expansion. 
In your viewpoint, what is the dynamic between the author and the publisher?
Of course the relationship between the author and publisher should be mutually beneficial & this relation should be based on the means of trust and transparency.  
The world is fighting against the Covid-19 pandemic. In your opinion, how has it impacted the publishing industry?
This universal health crisis has severely damaged the production and sales units. Number of books are in ready to print stage, which might have been in the hands of readers by now. Obviously it is going to ruin the production and printing schedule and so of the sales too.   
What kind of challenges are you facing because of the Covid-19 pandemic?
COVID 19 pandemic is going to affect majorly in monetary terms. 
How are you making connections with your readers in this nationwide lockdown?
When we are keeping physical distance during lockdown, virtual media has become the strong and most effective medium of interaction. All platforms like Facebook, Instagram, Twitter & so on have proved themselves as the mediator between reader and publisher. We can experience the big hike in reading habits and people are sharing this on social media. Even the virtual story reading events have been seen in trends which can be further developed as book promotional activity.   
As there is the Covid-19 crisis globally, where do you think the Indian Publishing Industry is heading in the short term and the medium term?
This crisis will bring the financial crisis for short and medium term for sure. The major purchase from Government will be stopped and so there will be break to major cash flow for regional publishers. Considering the inadequacy of liquid cash, rotation of money will be totally stopped. 
Has the digital tools proven themselves as a great helping hand?
Yes. Indeed. Digital tools have shown their capacities as a best medium for reading. 
In your opinion, how do you see the whole relationship between ebooks & print copies? 
Not even a month has passed when Ebooks were devalued against the printed book. But this crisis has changed the mindset of not only readers but publishers also. Ebooks & Audio books sales have picked up the great boost of a decade which was really unexpected. The importance of printed books is certainly not going to affect, but readers will definitely welcome Ebooks & audio books even after the crisis period & So the publishing scenario will be changed in the coming period of time. 
Once the situation is back to normal, any different plans or ideas for the market?
We will need to think about the discount structures to boost the sale. We might think of discounting books at the higher percentage to see the money rotation.
Know more about Mehta Publishing House :
The success of the Mehta Publishing House can be entirely credited to its competent management team. Incorporated under the guidance of Mr. Anil Mehta in 1976, Mehta Publishing House started with the publication of its first Marathi book titled 'Malayvarchi Maina', a collection of short stories authored by Anand Yadav. Today, the company has grown manifold and has managed to achieve various milestones. The reins are now in the very capable hands of Mr. Sunil Mehta, the current CEO of Mehta Publishing House, who is effortlessly amalgamating traditional core values with modern technological advancements in the publication industry. Mr. Mehta's effort has helped Mehta Publishing House to create its own niche in the Marathi publishing industry.
With more than 150 new titles and 300 reprints being published every year, Mehta Publishing House has made its presence felt in nearly all genres & sub-categories of books with a dynamic backlist of over 4500 titles. We have the most prominent Marathi writers and bestselling books under our umbrella. So much so that with increased demand, the publishing house was induced to print and release translated versions of the same in many other Indian languages too including Hindi, Gujarati, Bengali, Kannada and several others. Not just limited to books, we are also the world's first publishing house and one-of-a-kind to come up with authentic and original DRM enabled Marathi e-Books. After dominating the Marathi literature scene for several years, Mehta Publishing House has spread its wings by venturing into publishing of English books primarily to be able to reach more readers and spread the joy of reading.