Delhi Book Fair 2021: Jamnadas Publishing House Is Participating As An Exhibitor
Delhi Book Fair 2021: Jamnadas Publishing House Is Participating As An Exhibitor
on
Aug 27, 2021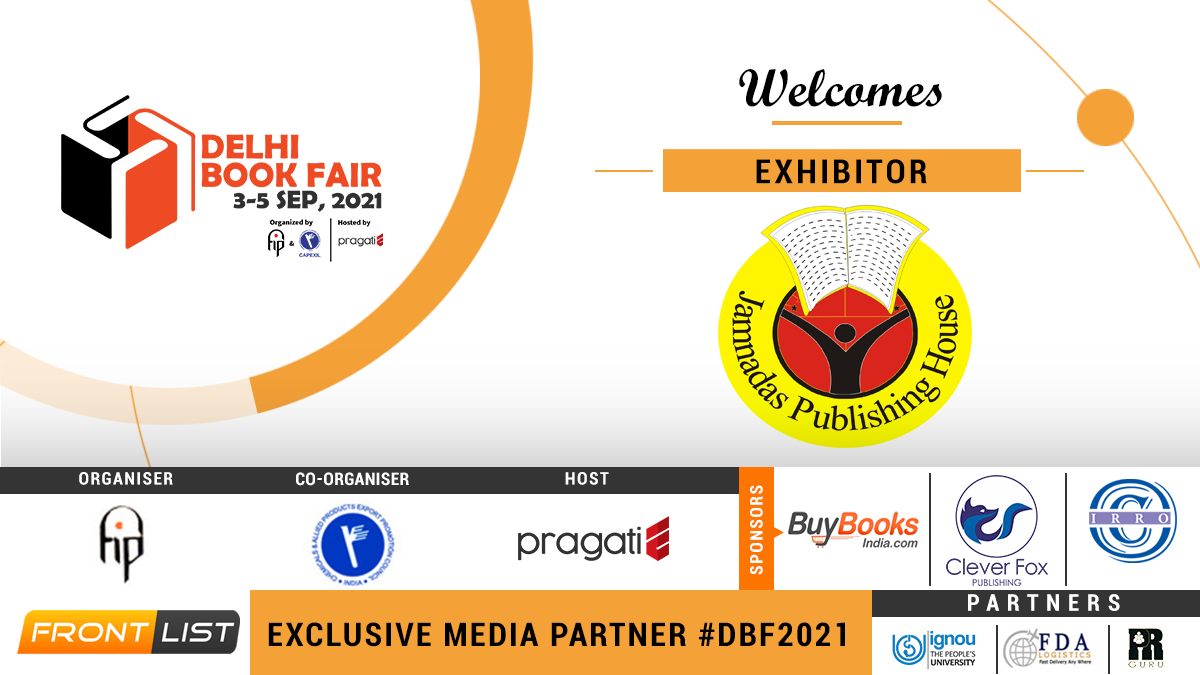 We are delighted to announce that Jamnadas Publishing House is participating in the virtual Delhi Book Fair 2021 as an exhibitor.
The history of Jamnadas Publishing House begins in 1923 when the visionary founder of their company, Mr. Jamnadas Shah started retailing small books. It is the story of a small book-shop owner in Bombay, an industrious young man who used to sell books as a door-to-door salesman in the pre-independence days. He would fill his handbag with books and move around from house to house in the posh locality of Santa Cruz in Bombay. Evenings would find him back at his shop at Princess Street. His was a legacy of hard work and determination, and he and believed that quality sells for itself. What held true for him more than 90 years ago, still holds true for us today-that a book well made and of high quality will find its own readers.
​Today, while that shop in Princess Street at Bombay still exists, and while they are now a major presence in even the smallest town in Gujarat and Maharashtra, they are still proud of the legacy given to them by their  Founder'-Jamnadas L Shah- popularly known in his days as Jamnadas Sheth.
Virtual DBF is hosted on PragatiE Platform, a virtual exhibition platform that turned the tables around in the event industry. PragatiE hosts conferences, exhibitions, Tradeshows, effortlessly in a digital format. Catch them live on PragatiE Platform from 3-5th Sep 2021- 
https://www.pragatie.com/
For Registration, 
click here.