Books to read when you feel different emotions!
on
May 25, 2022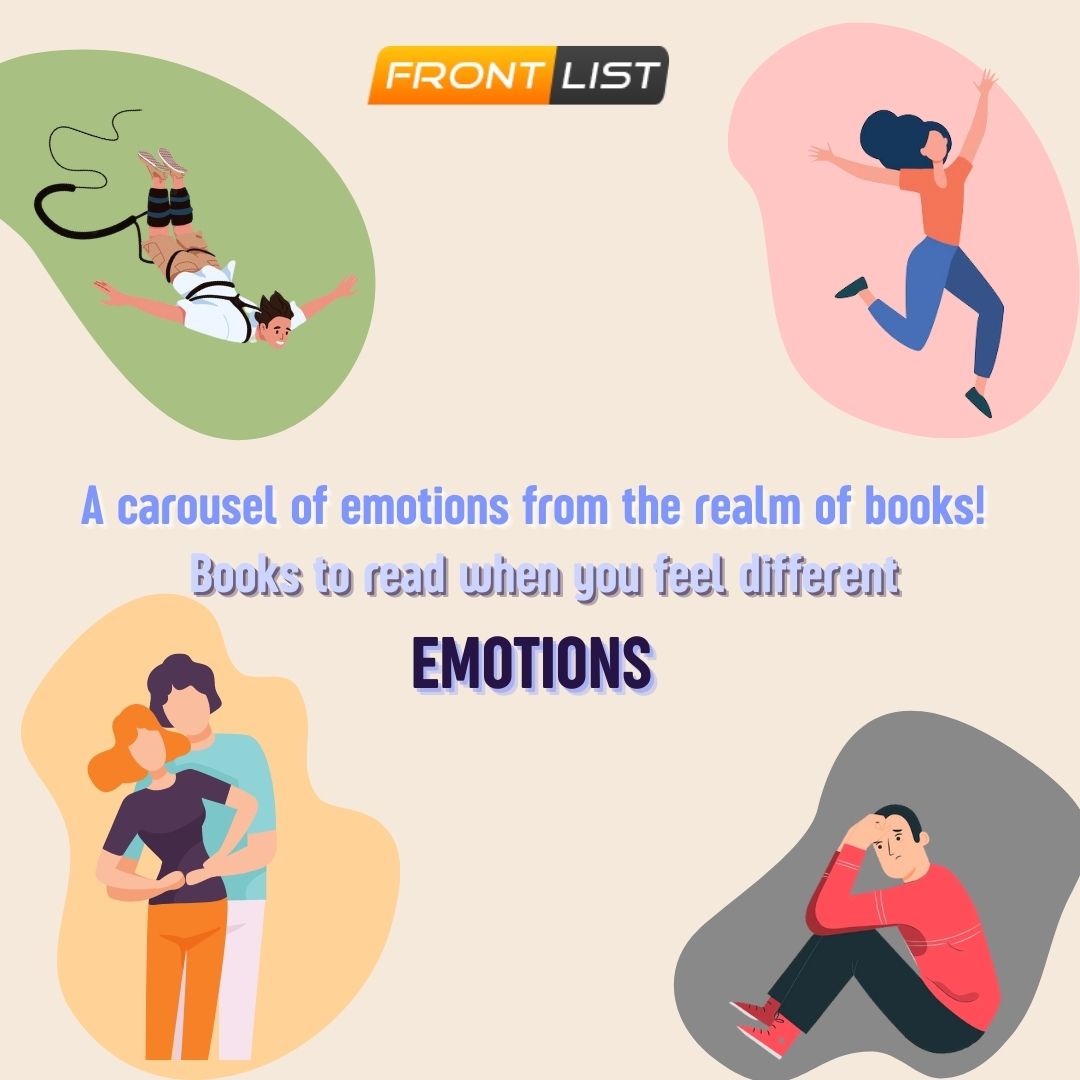 Feelings can be so overwhelming! Reading books helps you find comfort in knowing your feelings weren't weird or surprising or outrageously abnormal. And perhaps most especially, they weren't permanent.
Are you perplexed by your emotions and wish to read something that will help you cope with your current state of mind? Whatever you're feeling right now, we can help you find a book that suits your mood.
Mystery
The Girl in Room 105 - Chetan Bhagat: It narrates the story of an IIT coaching class tutor who goes to wish his ex-girlfriend her birthday and discovers that she has been murdered.
Gone Girl - Gillian Flynn: This book is a crime thriller that deals with Nick and Amy Dunne's strained marriage relationship.
Love
Outlander- Diana Gabaldon: This book is about magical love, the kind that only those who have experienced it can comprehend.
Call Me by Your Name- André Aciman: It is the story of an adolescent boy's unexpected and strong infatuation with a summer visitor at his parents' cliff-side mansion on the Italian Riviera.
Sorrow
Bittersweet- Susan Cain: The author reveals the power of a bittersweet outlook on life by describing her tremendous effort to understand how love, grief, and sadness make us complete.
The Wild Edge of Sorrow- Francis Weller: "The Wild Edge of Sorrow" shows how sorrow has always been communal and how we need the healing touch of others, a compassionate environment, and the comfort of ritual to properly metabolise our grief.
Happiness
The How of Happiness - Sonja Lyubomirsky: Based on years of pioneering scientific study, The How of Happiness is a thorough guide to understanding the ingredients of happiness.
The Happiness Advantage - Shawn Achor: The book demonstrates that happiness is a tool for success rather than a byproduct of it, and by giving seven specific rules for increasing both.
The list of books that we've presented is full of wonderful examples demonstrating that emotions are neither universal nor unchanging across time. Books, language, tales, and humanity all have a cosmic link.