Frontlist | Author Vasudha Malik on her new book and Frontlist
Frontlist | Author Vasudha Malik on her new book and Frontlist
on
Jan 15, 2021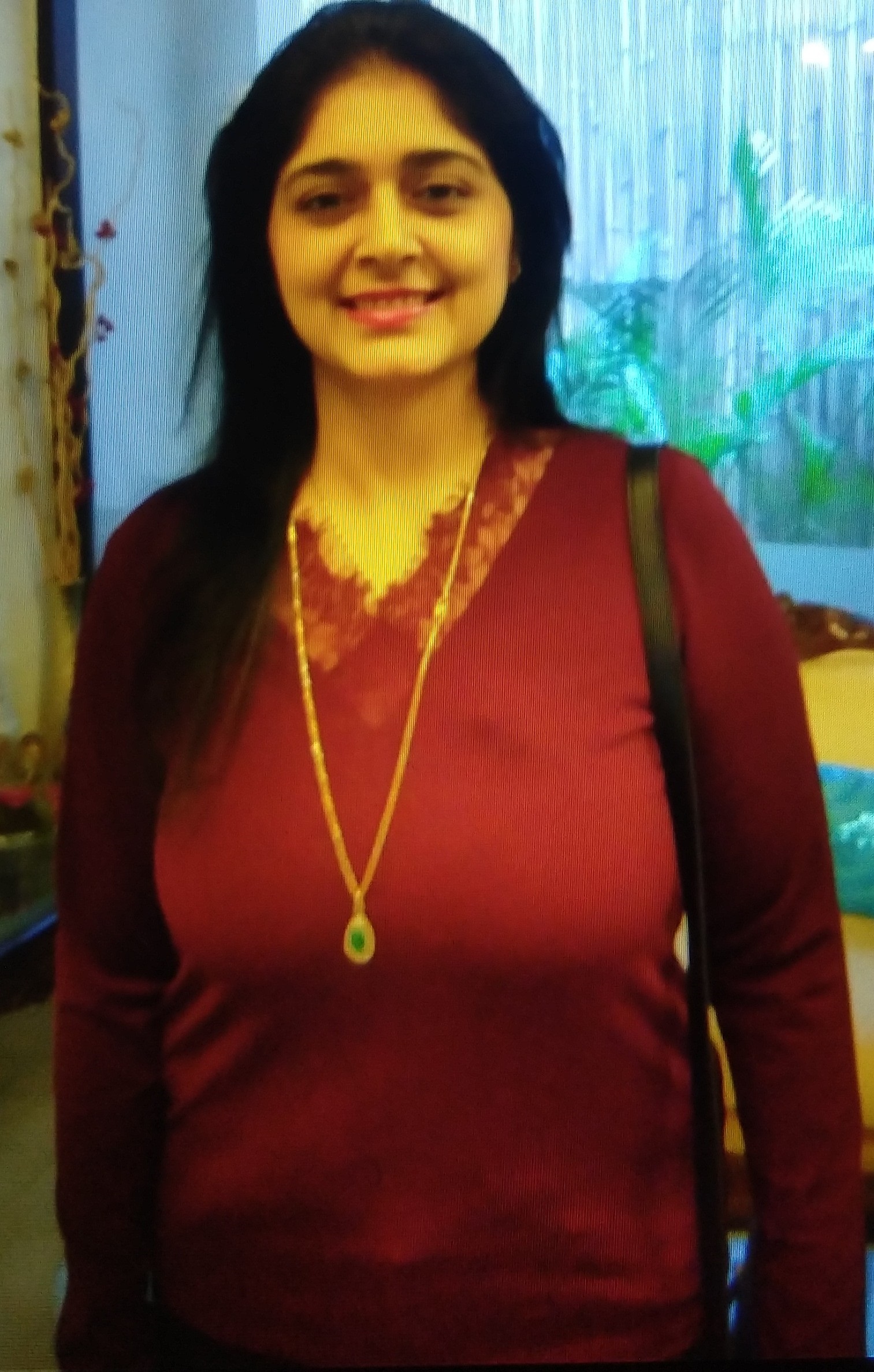 Q. Why did you choose to be an author?
A. From an early age, I had an inclination towards putting together illustrated stories, fairy tales, and novellas, and for compiling poems. I also had the disposition to write a comprehensive book on English grammar which would help students cope with modern-day challenges of English communication and comprehension. When I took up writing, I had one of my flashes of inspiration. I was inspired by nature and the landscape. The key and defining events of our globe fired my imagination. The fine distinction and nuances of the English language galvanized me to deploy the right words, phrases, expressions, and imagery in my books. I knew I would have to employ considerable ingenuity in writing books. Books teach a lot. They bring readers up to date and open their eyes. They are informative and enlightening. They illuminate the significance of many issues addressed by the people. Finally, they entertain and hold the attention of the readers. All these facets of writing impelled me to become an author.
Q. Besides writing, what are your other interests?
A. In addition to writing, I like teaching English. Before I became a writer, I taught English in reputed language schools of Delhi for four years. Apart from writing and teaching, I enjoy reading and traveling.
Q. What kind of authors do you read?
A. I like to read books written by both classical writers and contemporary authors. While I enjoyed reading the works of Kalidasa, Homer, Shakespeare, Jane Austen, Rabindranath Tagore, Leo Tolstoy, and Mark Twain, I had a really good time reading the works of Kiran Desai, R K Narayan, Virginia Wolf, W. B. Yeats, T. S. Eliot, Nadine Gordimer, Marquez, Margaret Atwood, J.K. Rowling, and Harper Lee.
Q. How were your initial days as an author? Any pointers for newbies?
A. At the outset, the writing was exciting as well as exacting and challenging. In the beginning, it was not a piece of cake. In due course, it became less demanding and simple. Those who are novices in writing and aspire to be authors should practice writing as much as they can to perfect their writing technique. They should not draw back on finding it hard and formidable. They should persist, be tenacious, and enjoy writing.
Q. According to you, how to craft a bestseller?
A. Writing a bestseller is indeed a formidable task. It is not easy-breezy or a piece of cake. To become a top-selling author, you have to write an excellent story. The book should be perfect and stellar. You have to be a master storyteller to write a bestseller.
Q. As the Covid-19 pandemic hit the global industries, as a writer where do you think is the Indian Publishing Industry heading now?
A. The Indian Publishing Industry is grappling with the Covid-19 pandemic in unimagined ways. As a country-wide lockdown was imposed and businesses were shut to combat the virus, people remained confined to their homes. This affected the publishing industry in several ways. Ever since the pandemic began, there has been little contact with the readers. This has forced the industry to accept challenges, innovate, and make changes to connect with readers. Going digital and using the online platform has definitely helped to bridge the gap. Till things are back to normal, business is being done online.
Q. What kind of role are e-books and audiobooks playing during this pandemic?
A. The Covid-19 crisis forced bookstores and libraries to shut down across the nation. As physical books became unavailable, the sale of e-books and audiobooks increased during the lockdown. Thanks to technology, so many readers around the globe, including school and college students, have been able to access e-books and audiobooks, and continue to enjoy reading.
Q. In your views, how will the lives of people be changed after the pandemic of Covid-19?
A. A lot has changed ever since the pandemic began, which forced everyone to remain confined to their homes. It has helped the Planet Earth heal itself. Our rivers have become cleaner and there has been a significant reduction in air pollution. This has taught us to be thankful for the beauty of nature and be appreciative of the environment. It will discourage us from defacing the environment. We have become more responsible and we are making conscious efforts to preserve the natural world. The pandemic has spurred us to appreciate our lives and treasure our existence. It has made us realize the pitfalls of a global health crisis and provided us useful insights into effective ways of combating the outbreak of a global epidemic. We will be grateful to thousands of health workers who risked their lives to fight the pandemic. The world is counting the days until an effective vaccine against coronavirus is rolled out; the world will finally get a jab that will shield them from the virus. It will take some time before things return to normal. When the pandemic began, it threw our lives out of gear. The world came to a standstill. We did not leave our homes. We worked from home for many months. Getting back to a physical environment will be challenging. There will be a gradual revival of the economy just as there was a gradual re-emergence of population.
Q. What are the major challenges faced by authors from writing to publishing?
A. One of the biggest challenges an author faces during writing a book and while getting it published is that no one becomes a famous author overnight. It should be an unhurried and unrushed process. It must be a well-thought-out and carefully planned undertaking.
Q. Reprographics is a major problem in the industry. In your opinion, what are the solutions to deal with it?
A.Now there are reprographic rights organizations that stand for the rights of holders of literary works and issue licenses to those who use copyrighted works of their members. Earnings for the practice of copying and reproducing documents and graphic material from reprographic organizations, act as an important source of income for authors and publishers.
Q. How did publishing your first book change your process of writing?
A. After I had my first book published, I matured as a writer. The publication of my first book gave me important insights into readership and industry trends. As a result, I started writing more market-driven books.
Q. What is your take on the National Education Policy (NEP 2020)?
A. National Education Policy 2020 seeks to remodel India's education system by 2021. By superseding the previous National Policy on Education, 1986, it aims to provide high-quality education in both urban areas and rural hinterlands. It envisages a sustainable, self-sufficient, vibrant, and knowledge-centric India. The changes introduced in the country's education system will make schools and colleges more conducive to learning and skill-based.
Q. Do you think that learning in India is evolving with technological advancement? What more can be done?
A. Learning in our country has definitely evolved to keep pace with technological progress. Technology has transformed learning in classrooms. Teachers are eager to embrace new learning techniques with the aid of technology. Teachers are incorporating digital assessments, videos, and simulations into course content to make learning a dynamic experience for their students. Technology is expensive and challenging for some. The assistance should be given to students from economically weaker sections of society to help them cope with challenges faced by them in the use of technology and the high cost of technology. This will make learning more inclusive.
Q. Delhi Book Fair happened virtually this year, what is your perspective on the whole scenario?
A. As a participating author at the recently-concluded first-ever virtual Delhi Book Fair 2020, I feel it was a great opportunity for authors, publishers, book lovers, and readers to come together on a single platform to share their passion for books. In the absence of a physical event that could not be organized in the wake of the Covid-19 pandemic, the virtual book fair got an excellent response from the visitors. It was a window of opportunities for many authors and publishers to display their literary works in a digital format.
Q. In your views, how will the lives of people be changed after the pandemic of covid-19?
A. After the Covid-19 pandemic, people will be more appreciative of their lives and treasure existence. They will be indebted to the valiant efforts of thousands of health workers who put their lives at risk to combat the virus. People will be immunized against the virus when the vaccine is launched. This will shield them from future outbreaks. The pandemic will help society arm itself against pandemics. The Earth will have healed itself. Our planet will be much cleaner and greener. People will have to adapt to changes and modify their lifestyles. The working hours will increase. They will work in a physical environment.