Author Urvashi Dubey | Cat's Diwali | Interview
Author Urvashi Dubey | Cat's Diwali | Interview
on
Oct 25, 2021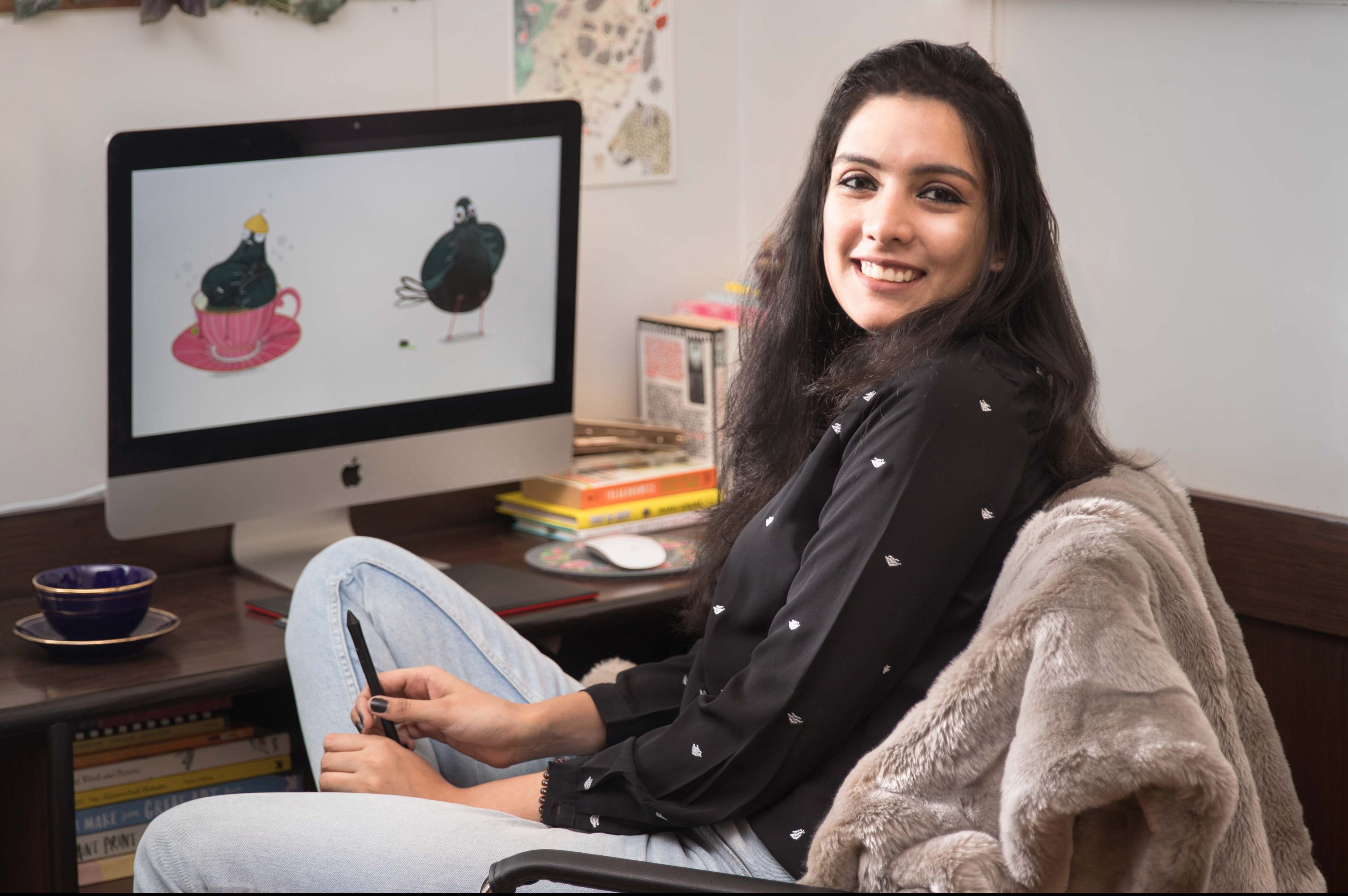 Urvashi Dubey, the Illustrator of the award-winning book Cat's Diwali, is not only a passionate illustrator but also a mum to two tabby cats.
Boasting 6 out of 7 DLB titles to her credit, Urvashi's talents go beyond illustrating. She lends a distinctive, personal style to the book that is unmissable. Although she has illustrated multiple titles, Cat's Diwali was her debut and her most cherished book.
She adds, "I prefer digital illustrations, but I try to be as versatile as I can by using a crayon or watercolour effects.''
1. Tell us something more about Cat's Diwali Book?
This story is a different take on our favourite festival. It is told through a house pet's perspective and takes us through what our four-legged furry friends experience during our human celebrations of the festival.
2. What kind of illustrations are used in this book to describe the Cat during Human Celebrations?
To be honest, it could have easily been a Dog's Diwali or a Bird's Diwali but, I was able to contribute best with a cat since I have a pet cat of my own - When I saw the manuscript, I knew it had to be an orange tabby and my pet cat was my inspiration - I drew from instances where I saw my cat making a mess or getting entangled in all sorts of things. They made for funny illustrations that I just knew children would enjoy! I kept the character style simple and graphic to make it easier for little readers to recreate and draw on their own.
3. How would readers resonate with this Book? What kind of social message does 'Cat's Diwali' indicate?
Told through a house pet's eyes, this simple story takes us through what our four-legged companions experience during our very human celebrations. Children will especially enjoy watching their favourite festival through the eyes of a festive feline. 
Diwali at its core, is celebrated for its values - to reaffirm our commitment to
family and the community we live in, and this book reinforces these values in a unique entertaining way – without being preachy. There are messages of empathy, love, grassroots activism with undertones of our guiding principle – '
be the change you want to see in the world.'
How did you do all the research for writing this book?
For this book, there was no research per se, but I tried to recall my childhood Diwali and recreate my own childhood memories and experiences. Like spending hours and hours over a rangoli only for a naughty friend to walk all over it. Or how a sudden firecracker would frighten me to the core or even the simple joy of hanging lanterns and stealing hot food from the kitchen!
Why do you think Cat's Diwali is different from other Diwali Books?
No two art works or pieces of literature are the same – they are all different and unique and special in their own way. What I love about this book particularly is that the story has a twist where the character decides to take matters into their own hands, which I think is very powerful.