Frontlist | Author Sudeep Nagarkar's latest book is out
Frontlist | Author Sudeep Nagarkar's latest book is out
on
Oct 17, 2020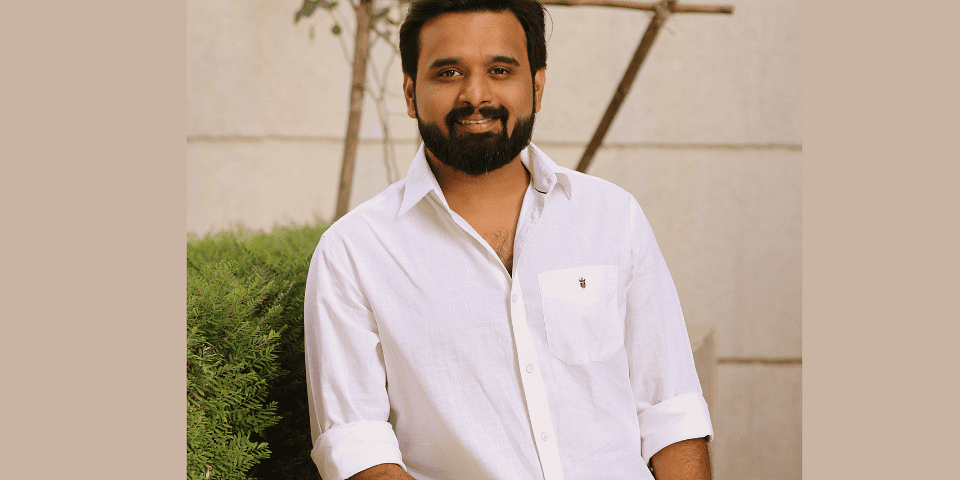 Author Sudeep Nagarkar started writing books after he suffered heartbreak over a decade ago. Thirteen books later, Sudeep is one of India's best-selling authors, appealing to readers with his tales of romance, heartbreak, relationships and lessons of life. "Heartbreak is an odd kind of pain. Writing gave me closure. I have always believed in myself and that kept me going," says the author who holds both engineering and MBA degrees. In his happy space, Sudeep has been churning out stories for the past nine years for readers who can't get enough of him and with whom he interacts regularly on social media. His latest book, A Second Chance is all about second chances in life and how love and life can take different turns. In a conversation with YSWeekender, Sudeep Nagarkar talks about the book, being a best-selling author and writing during the lockdown.
YS Weekender (YSW) Tell us how the premise of the book, A Second Chance came about?
Sudeep Nagarkar (SN):
I wanted to write about arranged marriages and at the same time wanted to showcase the dilemma that comes along with it. I still remember meeting my friend at one of my college reunions where he expressed, he was going through a dull phase in his life. He wished for one more chance to prove himself and that's when the thought of second chances struck me. That was when I realised that even I had given myself a second chance in love. There are so many youngsters out there who just lose faith in love with one failed relationship and start hating the idea of love. That's absolutely wrong. It's your life, you deserve to be happy and you should definitely give yourself a second chance. I really enjoyed writing Disha's character in this book because you will find some nuances of her in every girl around you. Disha is shy and wary and she finds it difficult to make friends. She is also someone who's okay with reading and watching love stories but believes love isn't meant for her. She feels she is unlucky in the matters of love and relationships.
YSW: Does it reflect your thinking that everyone deserves a second chance in life?
SN:
Don't you think so? We are not perfect. No one is. We sometimes commit mistakes and sometimes we take a wrong path in life. And the result? Everyone goes through negative feelings and they start feeling that they are trapped in a world of darkness. Why should you make an effort to bounce back in life? Why should you give your life a second chance? Because you can. No matter how difficult life becomes, you have to remember that a new dawn awaits but only if you are willing to embrace it. So, I firmly believe, each one of us should give ourselves a second chance. Trust me, it's the greatest gift that you can give to yourself. No matter what mistake you've made, quitting is just an easy escape. So, if you are someone who is struggling with your fears, anxieties and depression, A Second Chance will give you strength, hope and courage. It will make you believe that even arrange marriages are beautiful.
YSW: We live in a country with a young population that is also cynical about love? Does your book attempt to change that?
SN:
I have interacted with readers who have stopped reading romance novels because they have been betrayed in love. I have always believed that a person may be wrong, but love cannot be. Everyone will tell you to be with the right person but how do you find that person. No one tells you about that. You have to give yourself chances before you finally meet your soulmate.
YSW: Did you write the book during the lockdown? What was the experience like?
SN:
It was crazy. I do agree that it wasn't difficult to cope up as even prior to the lockdown, I worked from home. But the difficult part was to gather my thoughts and keep calm. There was so much negativity around; be it on news channels or on WhatsApp. Even as writers, we were not sure when the bookshops would open again. Just behind my home, there was an isolation centre and daily there were more than 20-30 ambulances coming and it took a toll on my writing. So, for all those who felt that the lockdown was a blessing for writers who could just isolate themselves and write, I would like to say it was a crazy time. I finally decided to exit all WhatsApp groups and stayed away from the news to concentrate on writing.
YSW: Your books have all been best-sellers. How do you know that a particular book will click? Is there a formula for writing best-sellers?
SN:
No one writes a bestseller. If there was a formula, publishers would be going crazy with joy. I just write a story that will evoke emotions in the reader. As a writer, I can write an engaging story that will connect with readers. That's in my control. Now, whether it will be loved or not isn't in my hands. I just trust my instincts and go ahead with the story if I feel that it can bring a smile on the face of my reader and instil some positivity in them. All I can say is switch roles. Think like a reader. Will you like to read the story you are writing? If yes, then awesome. If no, then go back to the writer's seat and improvise. Because if you think only as a creator, you will obviously love your creation even if it's terrible.
YSW: How has your writing evolved from your first book till the recent one?
SN:
I am more confident in telling the story to readers without worrying whether it will be accepted or not. The struggles were different then and it's different now. These days, though I am confident about my ability to tell a story, I am more cautious about the message that my story conveys. However, I have always enjoyed the process of writing. And that has certainly changed for me. Initially, I had no clue about how to develop characters, build a storyline or give depth to the scenes but gradually I learned. And now when I read the first couple of books of mine, I feel I could have written them better. But I think those books had raw emotions that clicked. Having said that, I feel every character that I have written has made me a better person.
YSW: Do you think the romance genre works well with Indian readers?
SN:
I think readers connect with romance easily as traditionally, we value relationships. They inspire us to have a love story like in the books. The stories and characters are relatable. If you read my books, you will realise they don't focus on only central characters but it is the world around them that make them more real. But it doesn't mean that every love story is loved by the readers. When it comes to a love story, readers know what to expect but the journey of the characters makes the ride memorable. I have written a couple of thrillers and those novels have worked well too. I have always believed that if I have a good story, then the genre doesn't really matter.
YSW: What is your advice to aspiring young writers?
SN:
Be a good story-teller. Engage your audience/readers in your story so much that he forgets the world around him. Your characters become his world until he completes reading your story. Try to master this process. If you can, no one can stop you. Don't write because you want to write a bestseller, write because you want to write. Source: Yourstory.com