Author Sangam Gupta | Shudh Vegetarian - Story of a Lion | Interview
Author Sangam Gupta | Shudh Vegetarian - Story of a Lion | Interview
on
Oct 14, 2021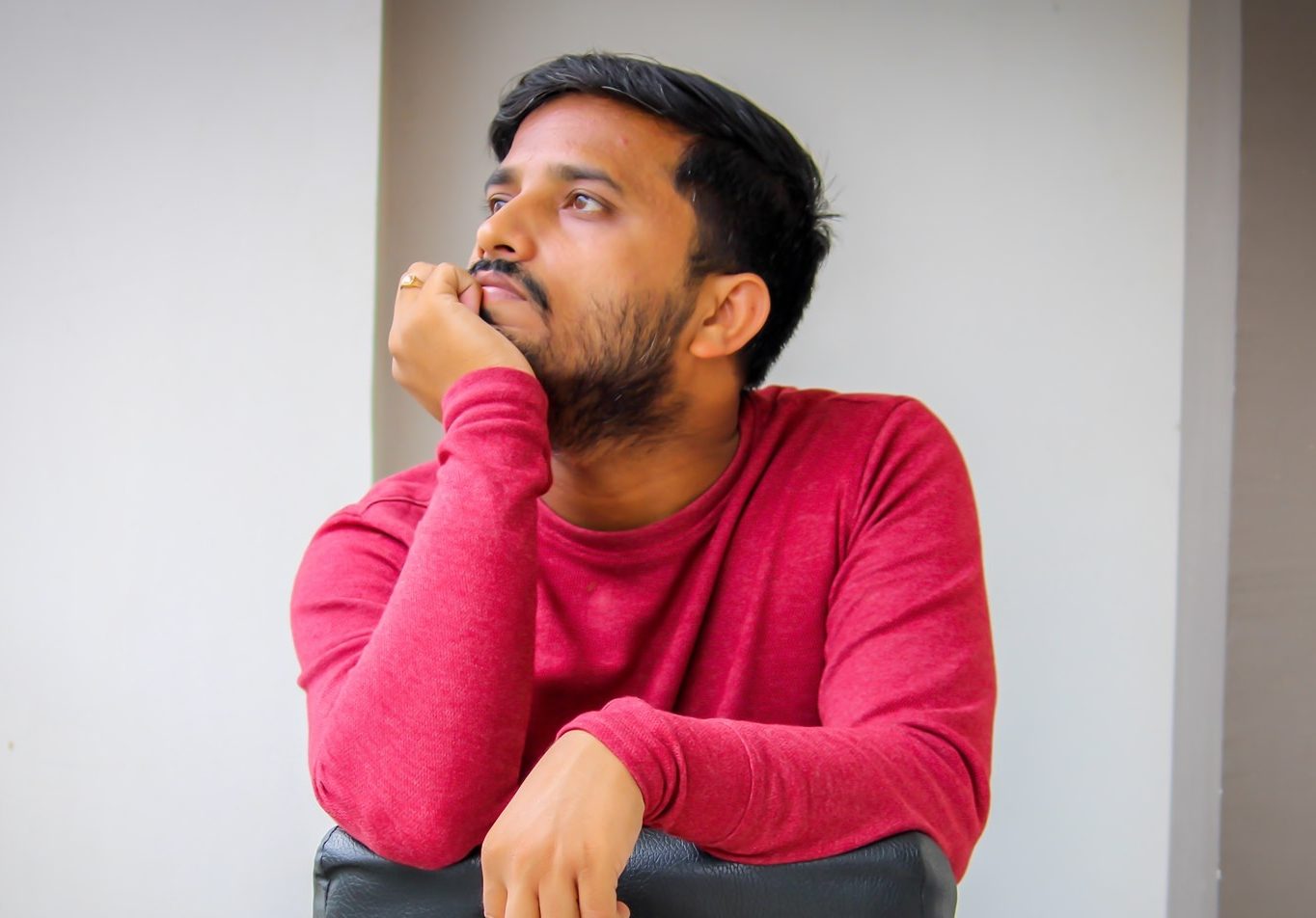 Born in the city of Tansen, 'Sangam Gupta' has been working as a copywriter at different radio stations for the past several years. His schooling took place in Narsinghgarh of Damoh district, and for college, he went to Gwalior.
Ques. Tell us something about yourself and your book?
Answer: It's always tough to speak about oneself, as if we're being asked about someone we've never met before. Still, I'll give it my best shot. I was born in Gwalior, attended school in Narsinghgarh, Madhya Pradesh, and then returned to Gwalior for college, where I liked reading everything except course texts. As a result of this passion, perhaps a writer was born within me, and I worked as a copywriter for radio stations in Gwalior, Chandigarh, Rajasthan, Nagpur, and Jabalpur. I'm presently working as a copywriter for an Indore radio station, but reflecting closely, I've spent the past 9-10 years writing for others (for clients), and there hasn't been anything truly mine. As a result, the concept for this book arose. It was also essential to compose this book. Aside from writing, I enjoy travelling, listening to music, and cooking on occasion. If I had to say anything about the book, it would be: This is Shamsher's story, probably the only lion who was a vegetarian, and because of this, he became a stigma to his family and a laughing stock in front of the whole jungle. He had two close buddies, Hanu the monkey and a cow called Gauri. Their only mission in life was to somehow restore the lost honour of their friend. This story is for every person, from a child to an adult, who is a little different, just like Shamsher, and also for those who think it is wrong to be different!
Ques. 'Shudh Vegetarian - Story of a Lion' is the story of every person who thinks it is wrong to have different personalities and preferences. How did you come up with the idea of the story?
You must have noticed the same that if someone around us follows the pattern of society, he's correct, but if he has a different way of thinking or a different personality, he's wrong. The majority considers a person wrong if he refuses to marry, a girl likes a girl, a man chooses a different sort of profession, a man seems physically different, if a person does not follow age-old norms. The LGBTQ community is a perfect example of this, as it is still battling for its existence. It is not wrong to be different; I really believe this, and I desire to share my stance with the world.
Ques. How did the journey of being a storyteller start?
I can't recall exactly, but at school I was always known for cracking jokes, but I had no idea where to take this and there was lack of proper guidance as well. Then came the era of Gwalior's FM stations, which began around 2007. When I first heard, I thought to myself, This may work. After many auditions, I was eventually selected as a copywriter for a radio station. Since then, I've been composing tales, commercials, and songs, among other things. On social media, I keep sharing poetry and anecdotes.
Ques. Why did you choose Bluerose Publishers Pvt. Ltd. as your Publisher?
Actually, they chose me. I had sent my synopsis to several places, and two or three of them had responded. Then I checked the quantity of books from all publishing firms, as well as the quality, and Blue Rose seemed to be a good option among them, also a friend advised the same.
Ques. Shamsher (Lion), the protagonist of the story, is a vegetarian. Why did you choose an animal as a character and above all he's vegetarian. How did you come up with this thought?
Answer: My target audience included everyone from young adults to young parents. (10-40 years old) This is the age when we are striving to understand ourselves, and it is also the period when parents have a huge responsibility to accept their children's different thought processes. As a result the tale had to be conveyed in the style of Disney movies, in such a manner that the message was imparted while being non-preachy so that anybody from a youngster to a person in their fifties could enjoy it. There is a mystery why I chose the story of a vegetarian lion that you will discover only after reading the book, and you will be astounded.
Ques. What challenges have you faced while writing your Book?
The most difficult aspect was the time; I had to be really disciplined (which I have never been). Instead of becoming a rabbit, you should become a turtle and move a little bit every day. Being open to criticism is the most challenging element; this is where it pays off since I have always embraced criticism very positively; I feel it broadens your storytelling and personality. Many friends and mentors helped me decide what was good and bad in the book, and I listened to everyone's feedback. To be honest, in today's environment, it's not only about writing my book; getting people to read is the toughest challenge, and it's still going on.
Ques. Writing a Book and copywriting are two different things. Hence what approach did you use to write the story?
Sure they are distinct, yet they complement each other quite well. Copywriting encompasses a wide range of writing styles, which was once again beneficial for me. Yes, copywriting, particularly radio copywriting, must be crisp. In a novel, though, you have to explain a lot, so I tried to strike a balance between the two. The upside of this was that not only was I able to create a different type of storyline, but a unique treatment emerged, which you will only find in very few novels.