Author Dipavali Sen | Rishika | Interview
Author Dipavali Sen | Rishika | Interview
on
Oct 19, 2021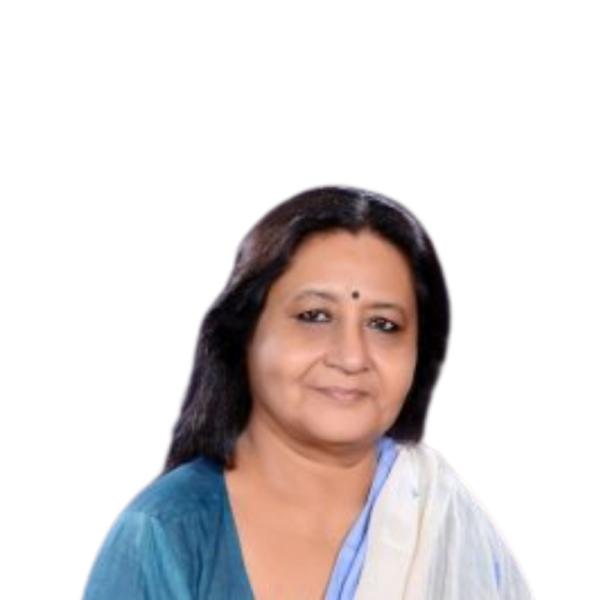 Dipavali Sen writes on contemporary as well as mythological subjects, often blending the two.She has written primarily for children though she has several publications for adults. She is a retired academic but also a life-member of the Association of Writers and Illustrators (A.W.I.C.), New Delhi.
Tell us something about yourself and your book.
About myself, I have been a college teacher for well over two decades, teaching Economics. But I have been writing off and on, basically for children but also for adults. When I retired two years ago, I decided to devote myself to writing full-time. The novel
Rishika
emerged.
About the book, it is about Ila, a middle-working woman living in the NCR, and by herself. One night in her lonely flat, she reads ancient Indian texts, especially on Rishikas or women sages. They are mentioned in the Vedas, the Upanishads and the Puranas, and are distinct from Rishi-patnis, who are wives of Rishis or sages. As Ila reads on through her sleepless night, she re-lives as well as re-creates those stories. This is what makes the book more than mythological. I have used original material in Sanskrit but extended it in places with my own approach. I would like the novel to be read as a contemporary one rather than a mythological one.
How did you come up with this story Rishika?
Throughout my reading of ancient Indian texts, translated and retold, I have  felt that the women sages have received much less attention than the male. We know about Vedavysa, Gautama or Durvasa much more than of Gargi, Apala or Swayamprabha. Also, today many women are living solitary lives, coping with various challenges as if doing their
tapasya
like the Rishikas of old. I thought of writing about emotions and experiences which may be similar to both, although they are divided by time.
Why did you choose Bluerose Publishers Pvt Ltd as your publisher?
At my stage of life, especially in the middle of the pandemic, I did not feel I had the time to go through the route of traditional publishing. Bluerose Publishers Pvt Ltd and its packages seemed attractive and I add that interaction with it has been pleasant as well as professional. I am happy with my choice.
What inspired you to become an author?
I have been writing from my childhood but my first published piece appeared in my college (Indraprastha College for Women   magazine
Pradeep
, 1972. I experienced the thrill of seeing my name in print. Throughout the various phase of my life, I have been writing for magazines and journals, and recently having whole books to my name.
You are a very experienced writer and have also written a lot of articles and short stories. What obstacles did you enter throughout your writing career?
The main obstacle is the time lost in waiting in uncertainty and, if rejected, never knowing why. Sometimes there never is any answer sent. To young people, this can be painfully discouraging. This obstacle can only be overcome through persistence or through self-publishing. I have encountered this roadblock several times in my writing career and have found self-publishing a logical option.
Which chapter is your favourite one? Why do you think it will resonate with readers?
My favourite chapter is the one on Sujata, the mother of Ashtavakra. Sage Ashtavakra is well-known even today and his Ashtavakra-Gita is read and revered still. But not many know about his mother or how he came to be disabled. Further, I have provided some kind of a natural explanation for what had happened to Sujata for her unborn child to be born twisted. Today we are taking a more positive approach to birth defects, and I hope Sujata as the mother of a disabled child will get the attention of today's readers.
What advice would you give to those who are aspiring mythological writers?
While getting the background right, 'aspiring mythological writers' should stop looking at their characters and their problems as merely mythological. Most of the issues of those times still persist, and people's attitudes have not changed all that much. I suggest treating such characters from ancient texts just the same way as people we see around us.