Author Devika Joglekar | Lilu Makes Diyas | Interview
Author Devika Joglekar | Lilu Makes Diyas | Interview
on
Oct 25, 2021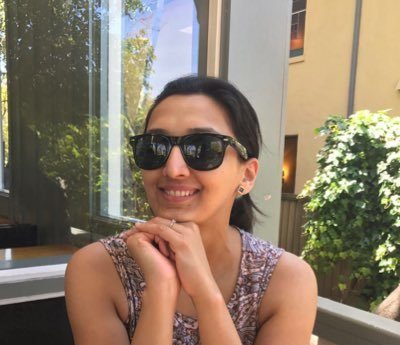 Devika Joglekar is an animator and illustrator. She has always aspired to author children's books, which are not only fun to read but also inspire young readers to learn and discover interesting things. She has been bringing ideas to life through her labor of love, Miheika Publications. Originally from India, she now lives with her husband in the San Francisco Bay Area. Lilu Makes Diyas: Diwali is the festival of lights. This Diwali, Lilu and Little Kuku decide to light their home with handmade diyas*. Through wonderful, vibrant illustrations and rhyming text, LILU MAKES DIYAS teaches kids to make handmade diyas.
Frontlist: Tell us something about yourself and your book?
Devika: I am an animator and illustrator. I am originally from Pune(India), now based in the San Francisco Bay Area. I've been writing and illustrating children's books for over 4 years and have published 15 books including the Lilu series and Mimi & Soni series. 2022 will be the busiest year for my publication, Miheika Publications and I can't wait to share with my readers all the books I've been working on, some of which will be bi-lingual!
Frontlist: Diwali is the biggest festival in India and has a huge impact on everyone's life. Why did you choose the 'making handmade diyas' concept to write this story?
Devika: Since Diwali is one of the biggest Indian festivals, I always wanted to write something on Diwali for kids around the world. I cherish my childhood memories of making Diwali lanterns with my grandpa and so I decided to kick off the Diwali series with a story based on those fond memories. That was Lilu's Lantern. From then on, every year, I've been writing a new DIY Diwali book - Laddoos, Rangoli and Diyas. That's the Lilu series.
Frontlist: How do children resonate with the story protagonist - Lilu? What kind of social message will they receive?
Devika: The Lilu series is one of our most popular. Lilu and her brother Little Kuku are like any kids next door. Lilu loves to do DIY projects which make her little brother happy. Their cat Meow is always around too. All the things they make like Diwali Lanterns, Diyas, Rakhi, and Ganesha statue are eco-friendly and are made from easily available materials at home. The Lilu series is essentially a series of fun stories around DIY projects, sibling bonding and environmental awareness.
Frontlist - How did you start Miheika Publications? What have you experienced so far in this industry?
Devika - Miheika Publications is a labor of love sprouting from my passion for children's books. I am a self taught artist. I have always aspired to create children's content and animation that are fun to read and inspire young minds to explore new things. Miheika Publications is focused on creating children's content based on Indian characters and culture. Indian culture is vibrant, multi-faceted and diverse. I would love kids all over the world to know about our food, clothing, art, literature, yoga, ayurveda as well as our rich heritage. So grateful that our books have received tremendous response across the globe, especially from the US, Europe and Canada.
Frontlist - What should an author keep in mind while writing for children?
Devika - Always keep reading children's books from around the world and write something that you would love to read:) It's also important to know about your target age group before writing. Never lose track of the message you wish to convey through your story and avoid being preachy. Last but not the least, keep it short and simple.