AUTHOR DAMINI KANE talks about her latest book "THE SUNLIGHT PLANE" | INTERVIEW
AUTHOR DAMINI KANE talks about her latest book "THE SUNLIGHT PLANE" | INTERVIEW
on
Aug 20, 2019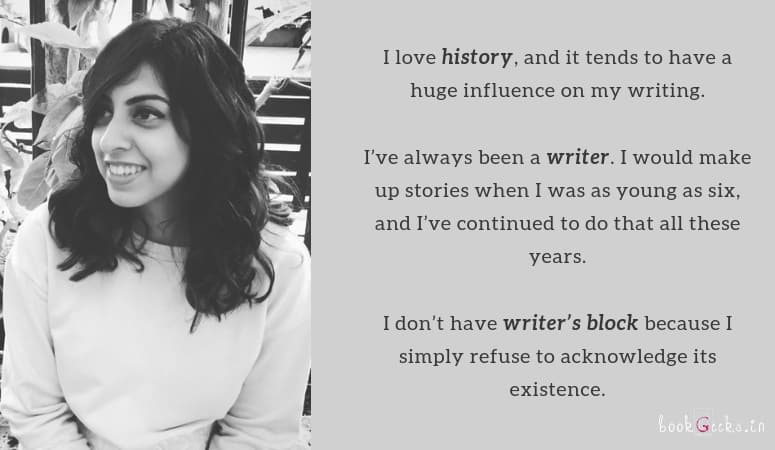 Damini Kane
 who hails from Mumbai is a writer who is currently pursuing her master's degree in migration studies from the University of Sussex. She was one of the winners of the prestigious nationwide talent hunt, Campus Diaries 25 under 25, in the writing category. She has done her bachelor's degree in history and is also very keen on the subject. Currently, she is trying to bring together the two things she loves the most – history and writing – and is working on a fantasy novel inspired by 
Indian history
.
Damini Kane
 recently came out with her debut novel, 
The Sunlight Plane
, which deals with some very serious issues like child abuse and bullying. Her strengths are her characters whom she writes with utmost skill and detail. The complex characterisation of Aakash and Tharush, two children who lose their innocence too soon, is pretty impressive. She is a self-confessed coffee lover and is quite fond of museums and wildlife safaris.  Apart from her writing, she is also pursuing her other interests like sketching, painting, and sewing. In the future, she wishes to learn a musical instrument and a dance form. As a reader, fantasy is her favourite genre. If given a chance, she would love to work with V.E. Schwab because she simply loves her work and her 
fantasy and science fictions
. We at bookGeeks got a chance to interview this young and talented author whose very first book, 
The Sunlight Plane
 managed to create a buzz in the literary circle and garnered some rave reviews. Read on to know more about this remarkably gifted author and to know about her thoughts on books and writing.
| | |
| --- | --- |
| bookGeeks: | Tell us something about Damini as a person. |
| Damini: | I am very interested in the creative fields. Aside from writing, I have taken up sketching and painting, and I am teaching myself how to sew. Next year, I plan to learn a musical instrument and a dance form. I love history, and it tends to have a huge influence on my writing. I also really enjoy museums, coffee shops, and wildlife safaris. |
| bookGeeks: | Your debut book, The Sunlight Plane deals with the very sensitive issues of child abuse and bullying. Tell us something about the book. |
| Damini: | I see this book primarily as a story of friendship between two children growing up in an extremely difficult environment. For me, it was essential to get the dynamics of their relationship down clearly, because I believe that's what carries the story. As for these sensitive themes, both child abuse and bullying are extremely common. Most of us know—or have been ourselves—victims to these problems. |
| bookGeeks: | If your book were to be made into a Bollywood/Hollywood movie, which child actors would you cast in the roles of Tharush and Aakash? |
| Damini: | This is a tricky question. I really can't decide. I think Sunny Pawar, who acted in Lion, would be wonderful as Tharush, but I would be very happy with any person who could play the role. That is to say: I'd be more than happy to have newer people get a chance. |
| bookGeeks: | Between Tharush and Aakash who do you like more? |
| Damini: | I love both of them. I adore Tharush's sensitivity, it's something I worked very hard to capture. I loved writing those moments where Aakash acts a bit childish and enthusiastic—because in the end, he is just a boy dealing with things nobody should ever have to, and writing him in his happier moments gave me a lot of joy. |
| bookGeeks: | If you had a chance to collaborate with a foreign writer for writing a novel, who will it be? |
| Damini: | V.E Schwab. She is a fantasy and science fiction writer. I'm a huge fan, and I feel like I would learn so much from her. |
| bookGeeks: | This might sound a bit personal, but, would you mind if we ask you about your happiest moment in life? |
| Damini: | I don't know if I can boil happiness down to a moment. There are many moments in my life that feel like 'the happiest'. When I'm sitting alone in a café, working on my next book. When I'm cuddling my dog after a long day. When I'm reading a good novel, or walking through a beautiful museum. To rank moments according to how happy they make us…I think a lot of joy is lost in doing that. We disregard the small things in favour of the moments that are big and flashy and social media-friendly. |
| bookGeeks: | Have you always wanted to be a writer or was it a single moment or event that made you decide on becoming one? |
| Damini: | I've always been a writer. I would make up stories when I was as young as six, and I've continued to do that all these years. The stories themselves have become more refined, and perhaps I've become better at writing them, but I've always known that writing is what gives me the most purpose. |
| bookGeeks: | What are your other interests apart from writing? |
| Damini: | As I said, I'm extremely interested in the arts. I've given myself a goal of learning one new artistic skill each year, and of course, practising what I already know, every single day. Aside from that, I am also interested in fashion, and wildlife conservation. And it goes without saying: I love to read. |
| bookGeeks: | Any new projects that you are currently working on? |
| Damini: | I'm working on a fantasy fiction novel inspired by Indian history. |
| bookGeeks: | Which book has been your most inspiring read till date? |
| Damini: | The comedian Trevor Noah's biography, titled Born a Crime, is an incredible story of triumph over extreme suffering. That is perhaps the most inspiring. But as a writer, my favourite books are those that teach me something new about how to tell a good story. In that way, I love The Book Thief by Markus Zusak, and The Secret History by Donna Tartt. |
| bookGeeks: | How do you deal with the dreaded "writer's block"? |
| | Simple: I just don't believe it exists. If I'm having trouble writing, I try to isolate the problem and deal with it. I don't think writing is magical, I think it's work. And if I'm unable to do it, then there's clearly an underlying issue there that needs addressing. I don't have writer's block because I simply refuse to acknowledge its existence. I do go through periods when I struggle to write, but I get over them by working out why. Usually, it's a problem with the plot or the character—and that can be fixed. |
| bookGeeks: | Would you like to share a few words of wisdom for aspiring writers? |
| | Read widely and write bravely. Put your heart and soul into it, and don't be put out by setbacks. |