Author Ami Ganatra | Mahabharata Unravelled: Lesser-Known Facets of a Well-Known History | Interview
Author Ami Ganatra | Mahabharata Unravelled: Lesser-Known Facets of a Well-Known History | Interview
on
Oct 18, 2021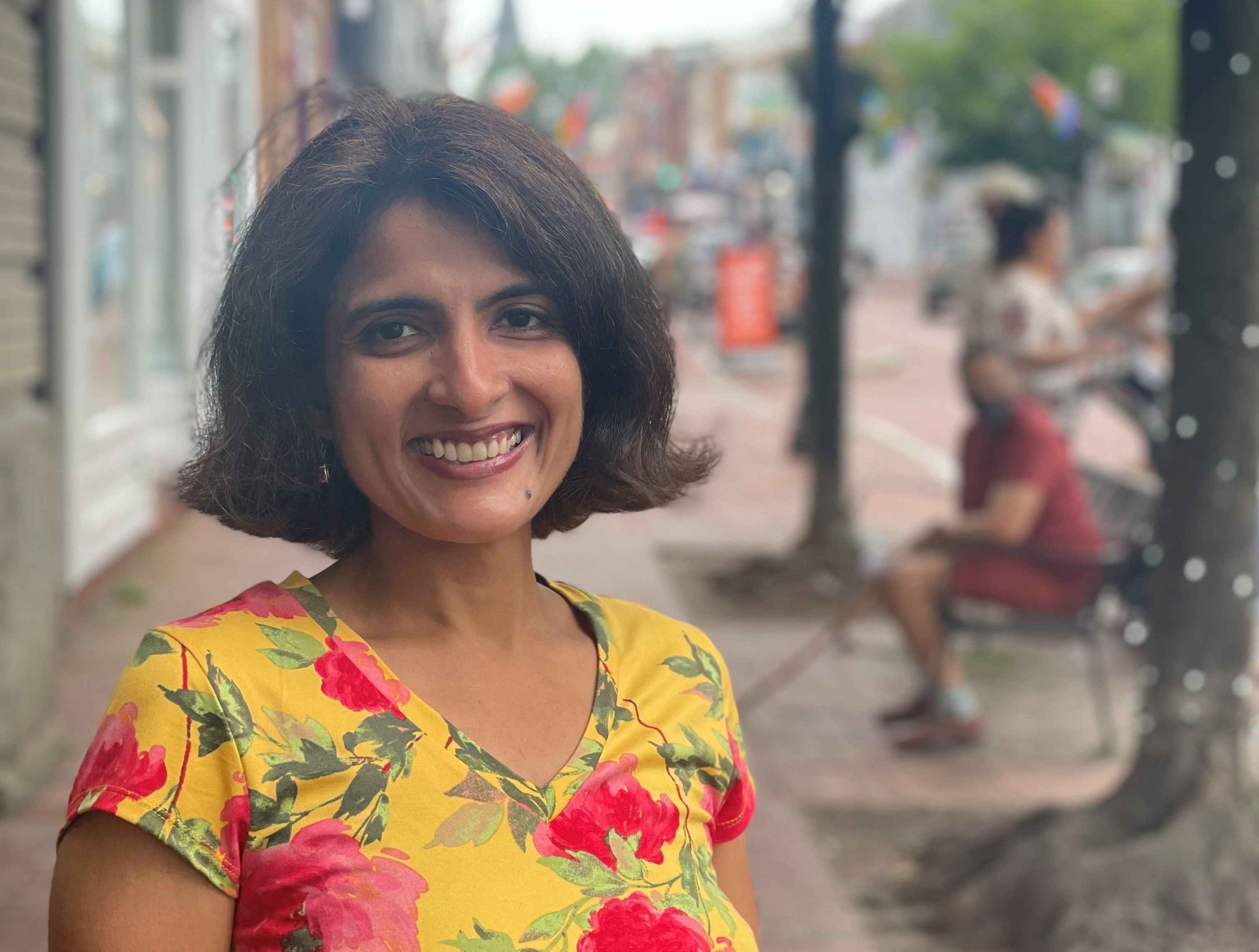 Ami Ganatra is an alumna of Indian Institute of Management, Ahmedabad (IIM-A) and Veermata Jijabai Technological Institute (VJTI), Mumbai. She has over fourteen years of experience in business strategy and consulting, living and working across four continents and a multitude of sectors. In her personal life, she is a devout yoga practitioner and a certified yoga instructor. She is also a student of Sanskrit and Indian knowledge systems. An avid traveler, Ami loves to explore places and cultures.
Ques - Why do you think 'Mahabharata Unravelled' would debunk all myths
of the Mahabharata and resonate with readers?
Ans - I can't claim it would debunk all myths, but surely it would clear the more common misconceptions that have become popular due to various TV renderings and mythological fiction works based on Mahabharata. My objective was to bring out interesting aspects either not so well known or erroneously known, of the epic which resonates deeply with most Indians, in the way Vyas Muni has narrated without trying to add any twists and interpretations. The book has been written in 'collection of stories' format but with a theme. Anyone who likes Mahabharata and has some knowledge of it will find the book interesting, or so is my hope.
Ques - Book title says 'Lesser-known facets of a well-known History'. What facets did you try to explain in Vyasa's Mahabharata?
Ans - Let me give a few examples. Draupadi is largely known as the wife of the Pandavas; one who was insulted in the assembly during the game of dice and wanted revenge. Little is spoken of her role as the queen of Indraprastha. Mahabharata has quite some details on this aspect of her life as well. These I have narrated in the book . The book covers other strong women characters in some detail, such as Shakuntala, Savitri, Kunti and Gandhari. Then there is Karna, who is usually considered as an unsung hero denied his due, even education, because of his birth, but was it? Little is known about the roles of the sons of the Pandavas during the war. Abhimanyu, people tend to be aware of but others also had quite some role to play. Then there are topics such as geographical coverage mentioned in Mahabharata - was it only a phenomenon of the north of present day Bharat? These are some of the facets covered in Mahabharata Unravelled.
Ques - Why did you select this topic to write?
Ans - The choice was serendipitous. My Mahabharata study began 2-3 years ago as a part of my sanskrit learning (I am still learning) and interest in the topic. Going back to the source was quite a revelation to say the least. So many questions I had about this itihasa of ours got cleared. So many characters began to make more sense. My image of our past changed considerably for the good. Last year I returned to India for good and the time coincided with the lock-down when the old TV series was re-telecast. Debates about events and personalities sparked once again. Debates on Mahabharata tend to get super passionate :-D . That is also when I realised thatjust like me, there are many others who have many questions about Mahabharata. And the book happened!
Ques - This is your Debut Book. What adversities have you faced while writing?
Ans - By Krishna's grace, I got extremely fortunate that the writing and publishing were both smooth. My gratitude to Shri Praveen Tiwari ji of Bloomsbury for making it happen.
Ques - How did you do the research part for writing this book and how long did you take the time to complete it?
Ans - As I mentioned before, I had begun to study the Mahabharata 2-3 years ago though the intention then was not to write a book. However, the time invested then helped when the book project materialised. From the day I started writing to the day the book was launched, it took exactly one year. I have used Gita Press's Sanskrit-Hindi Mahabharata as the key source and have referred to The Mahabharata by K M Ganguly and Mahabharata Critical edition prepared by Bhandarkar Oriental Research Institute, as needed.
Ques - Which character of Mahabharata aroused your curiosity to learn more about the story and why?
I had my favourites when I hadn't really read and studied the Mahabharata for what it is . Now I am just bowled over by everyone of them, Draupadi's grace, Kunti's grit, Shakuntala's feistiness, Yudhishthira's pragmatism, Bheema's commitment, Arjuna's humility and excellence, Karna and Dhritarashtra's complexities, Vidur's wisdom.