Ashoke Mukhopadhyay gives insight on his book 'Charu Majumdar: The Dreamer Rebel'
on
May 16, 2022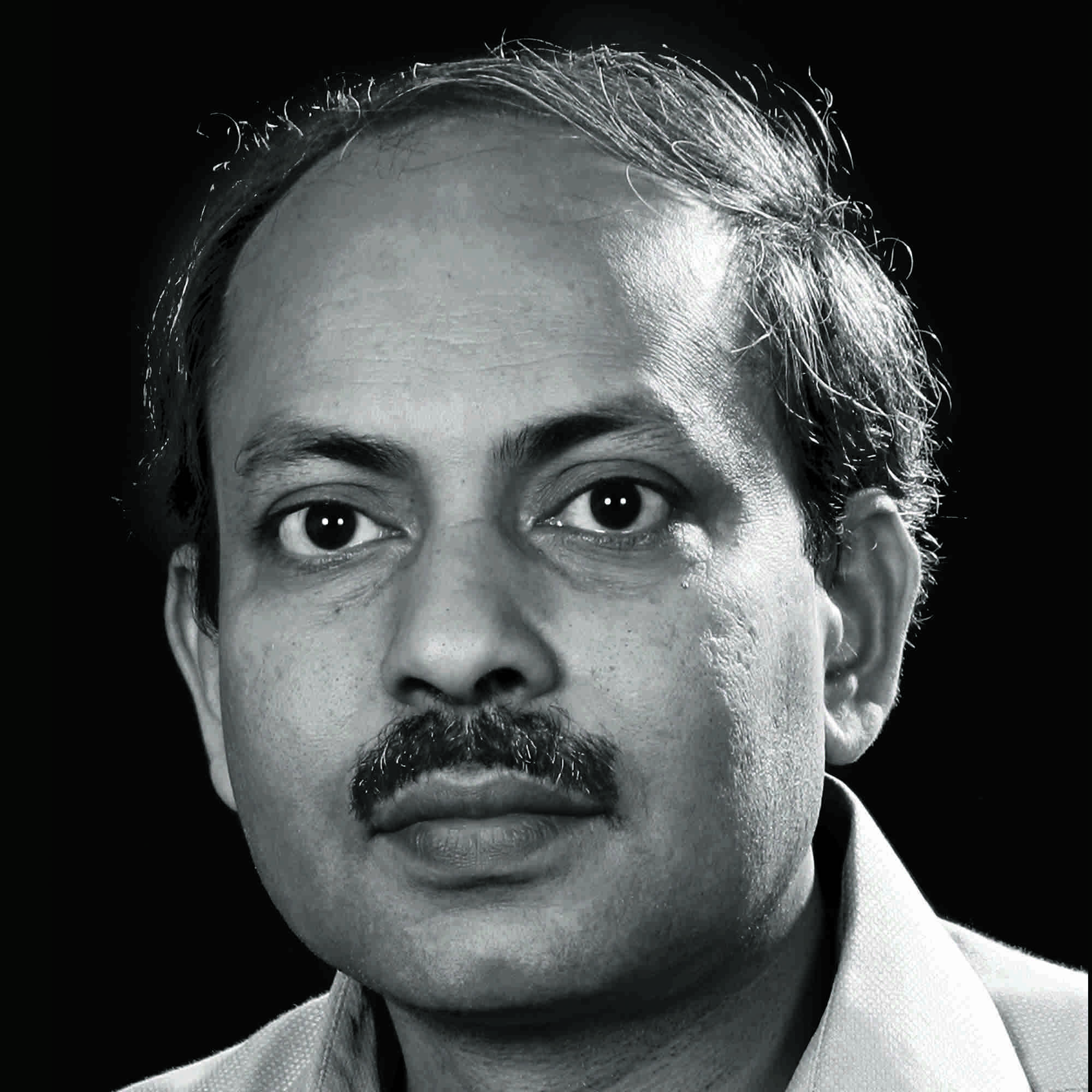 Ashoke Mukhopadhyay made a foray in the arena of literature with a host of startling articles and insightful documentations like Terrorism—a colonial construct, The Naxalites: Through the Eyes of Calcutta Police, etc. Mukhopadhyay won the coveted Ananda Snowcem Award twice for his articles. His zeal for seamless stitching of facts with imagination was also reflected in his novel Abiram Jwarer Roopkatha (A Ballad of Remittent Fever), which was long-listed in the JCB Award 2020.
Frontlist: If the invasion of Britishers hadn't happened, what kind of life do you think Charu Majumdar would have led?
Ashoke: In his early twenties, Charu Majumdar had witnessed tremendous exploitation of peasant community by the landlord class as also the occasional resistance put up by the have-nots in villages, Debiganj-Boda-Pachagarh areas in the north Bengal, where he was closely associated with peasants during the Tebhaga Movement , which was essentially directed towards the landlord class. Later, he was associated with the Tea workers' movement in Terai/Dooars region and Bengal Dooars Railway workers union; and these socio-political phenomena would have been there even if British colonial rule hadn't happened. In fact, following the British departure from the Indian firmament, by and large, the same inequality and exploitation prevail till date. Hence, given Charu Majumdar's sensitivity, he would have had no other option but to become a revolutionary.
Frontlist: What kind of characteristics/attributes do you think Charu possessed to make people follow him to such an extent. Can one acquire such a skill set in their lifetime, or are they engraved in certain people only?
Ashoke: It was his simple, down-to-earth life-style, oratory skill blended with genuine emotion, that placed him above the rest. With his vast knowledge of Mao Ze Dong thoughts and experience of daily life of the downtrodden, he could carry the audience through laughter, pain, anguish, anger and aggression in his speech; and he could do it with an unusual elan. Who else in Indian politics would say, 'A person, who doesn't dream and cannot make others dream, is not a revolutionary.' His extensive knowledge in music, literature, history and politics coupled with a deep insight of the exploited class had helped him to become a true leader of the masses. I think these qualities are etched in very few people in history.
Frontlist: What are the key points from Charu Majumdar's story that you want readers to take away from it?
Ashoke: Vaskar Nandy (1938-2018) an old acquaintance of Majumdar observed, "The communists in India had a set pattern in discussion but with Charu da, we never followed the archaic type...we used to discuss literature, politics, music, in fact, any subject under the sun.' Charu Majumdar was known for his humane faculty, emotions, presence of mind and confidence in his comrade-in-arms. In fact Charu Majumdar was not an average communist, he was a communist with a golden heart, with a difference. There were gross mistakes in the revolutionary method formulated by him, yet, it was he who stood strongly against the rightist attitude of the then communists and rightly highlighted the question of land in India; also its the Naxalite movement in the 1970s, which first raised the issues of sub-alterns in the country.
Majumder was an ivory--ivory flawed but ivory still.
Frontlist: We are in the midst of rewriting history. Do you believe there will be more people like Charu or movements like Naxal in the next generation?
Ashoke: As long as there are imbalances, inequality and exploitation in the social system, its the Society, as a reaction to the unjust, will churn out fearless souls like Charu Majumdar; however the movement to be launched by the next generation will not and should not be a copy of the Naxal movement, which had a good number of mistakes.
Frontlist: Do you think Charu Majumdar's methods and ideology will still work in the modern age?
Ashoke: It was Charu Majumdar, who could successfully inculcate his theory of "New Man'--one who would be able to conquer all thoughts of self and engage in unconditional self-sacrifice--in the revolutionary youth in the 1970s; and this selfless attitude is still the prerequisite of a genuine revolutionary who wants to see a New India. However, given the complexities of the modern age and changed economic system, many of Majumdar's theories and methods, I am afraid, may not work.
Frontlist: If you could have gotten the chance to be in the Naxalite movement. Would you have participated in it?
Ashoke: I am a writer, my primary job is writing; and a writer needs to get into the skin of the character but not necessarily be a part of it. I have chronicled various facets of the movement (1967-1972) in my Bengali novel Atta Natar Surya (published in 2013, Dey's Publishing) which is still a best-seller.