Frontlist | A session with Abhay K. on his journey of becoming an author
Frontlist | A session with Abhay K. on his journey of becoming an author
on
Dec 11, 2020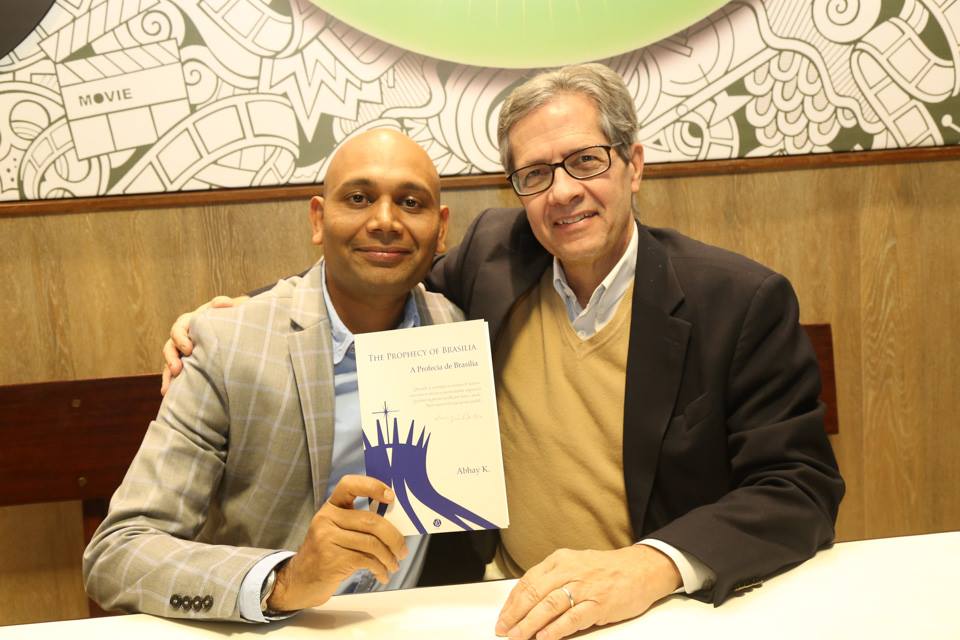 Q. Why did you choose to be an author?
Abhay K.
– After clearing my Civil Services exam, I happened to read 'The Old Man And The Sea' by Ernest Hemingway which is only 127 pages thick and wondered why can't I write a book like that. I tried writing a book titled 'Proactive India' but could not complete it. I also tried to keep a diary during my training days, thinking, someday, it may turn into a book, however I could not get a book out of those notes. Finally, when I was posted in Moscow, Russia in August 2005, I started penning down my memoir which was published in 2007 as 'River Valley to Silicon Valley' and later it was republished as 'How to become a Civil Servant' in 2012.  In Moscow, I started writing poetry and so far I have authored nine poetry collections, two memoirs and edited four poetry collections.
Q. Besides writing, what are your other interests?
Abhay K.
– I also paint. I have participated in group exhibitions in St. Petersburg and Paris, and done solo exhibition of my art works in St. Petersburg (2010), New Delhi (2011) and Brasilia (2019). I also love reading, going for a walk, photographing, stargazing, horse riding among other things.
Q. What kind of authors do you read?
Abhay K.
– I read all kind of authors, from Kalidasa to Walt Whitman, Chinua Achebe to Han Kang, Derek Walcott to Ramdhari Singh Dinkar, Kabir to Arun Kolatkar, Clarice Lispector to Santoro Tanikawa, Orhan Pamuk to JM Coetzee, T.S. Eliot to Seamus Heaney, Wislawa Szymborska to Louise Gluck. Among the contemporary poets I read are Ruth Padel, Ilya Kaminsky, Simon Armitage, Joy Harjo, Pascale Petit, Arvind Krishna Mehrotra, Tishani Doshi, Joe Brigley Thomson, Ocean Vuong among others.
Q. How were your initial days as an author? Any pointers for newbies?
Abhay K.
– I just wanted to do one book, just one book during my whole life time. This is how River Valley to Silicon Valley was born. Then I started writing poems and they kept coming and I started publishing them, first on my own blog 'Ideas &Universe' and later started sending them to the literary magazines and then started getting them published in book form. I never had this idea that my work will be widely published and read. So just write whatever you feel like without bothering about whether you would find a publisher or not. A good piece of writing always finds a publisher. There is not much money in writing except for a few big writers. So if you're into writing for money, you'll be disappointed. Write if you enjoy doing it, if you find solace in it, if you want to be read by just even one more person.
Q. According to you, how to craft a bestseller?
Abhay K.
–
 There is no formula to craft bestsellers. If there was one, every writer would create one. Some books click, some don't. Therefore, one should write what one feels strongly about and can't do without expressing oneself. That's probably the only way to craft a bestseller.
Q. As the Covid-19 pandemic hit the global industries, as a writer where do you think is the Indian Publishing industry heading right now?
Abhay K.
– Indian Publishing Industry is doing pretty well, it seems, with several books being published even during the pandemic. I think the eBooks business is also growing with a growing number of people ordering eBooks.
Q. What kind of role eBooks and audio books are playing during this pandemic?
Abhay K.
– It is easy, economical and eco-friendly to buy eBooks and audio books. During the pandemic, when people can't go to the bookstores to buy books, eBooks and audio books are playing a vital role in meeting people's reading needs.
Q. What are the major challenges faced by authors from writing to publishing?
Abhay K.
– Writing and publishing are two different ball games altogether. The first task is to write well and revise one's writing several times to get the final draft. The real challenge begins after this to get one's work published. It is normal to get many rejections for the first book. The publishing industry works on contacts and reputation. The first time authors have neither of these two. Therefore, it is important to publish one's work in literary journals and magazines to gain some publication history and to get noticed. These days, literary agents also offer their services in India to help new authors find publishers for their books.
Q. How did publishing your first book change your process of writing?
Abhay K.
– My first book was a memoir and seeing it published brought me a lot of confidence and set me on the path of writing more books. I haven't stopped since then. I keep writing thinking that someday some publisher will find them interesting.
Q. Delhi Book Fair happened virtually this year, what is your perspective on the whole scenario?
Abhay K.
– I had the opportunity to participate in the Delhi Book Fair this year virtually where I shared my experiences about editing
The Bloomsbury Book of Great Indian Love Poems
, which has been published recently by Bloomsbury India. It helped me to participate in the Book Fair from Madagascar where I'm based currently. It would not have been possible for me to travel and participate in a physical book fair. So a virtual book fair came to me as a blessing.