5 Graphic Novels for Teens
on
Oct 18, 2022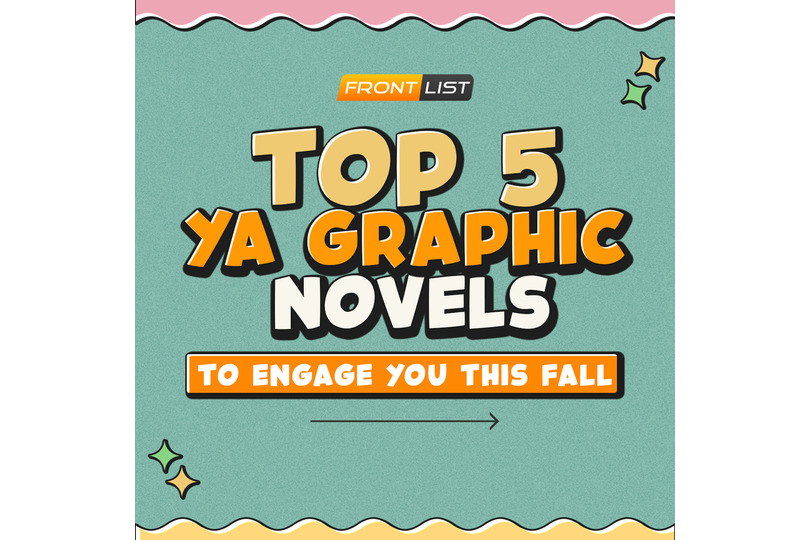 YA graphic books are popular right now, and if you haven't tried them before, you're missing out on some wonderful stories and stunning artwork. Not sure where to begin? We've compiled a list of 5 of the greatest graphic novels for adolescents to enjoy. But watch out: they're like potato chips. You can't just have one!
LAURA DEAN KEEPS BREAKING UP WITH ME BY MARIKO TAMAKI AND ROSEMARY VALERO-O'CONNELL
Freddie has a slight issue: her girlfriend, Laura Dean, tends to break up with her around important holidays. Unsure what to do, yet reluctant to let Laura go, Freddie seeks answers from every possible source, ignoring how her friendships are suffering right before her. This is an excellent examination of what love is and isn't and what it means to navigate relationships as a teen. It's illustrated in such a wonderful style that it's no surprise it received the Printz Honour!
BOXERS & SAINTS BY GENE LUEN YANG
Technically, these are two graphic novels, but you'll find them in most stores in a package. It portrays the parallel stories of Little Bao, whose village is devastated by Westerners and who joins the opposition movement, and Vibiana, a girl who, after being rejected, finds a home with the missionaries and must decide whether or not to join their cause. These two books provide a fantastic human perspective on a convoluted history.
SPEAK: THE GRAPHIC NOVEL BY LAURIE HALSE ANDERSON AND EMILY CARROLL
Emily Carroll's amazing artwork transforms Laurie Halse Anderson's contemporary classic into a graphic book! In this narrative, something awful occurred to Melinda towards the school year's conclusion, and she is now entering high school, where everyone despises or is angry with her. She seldom says anything because what's the point? However, an art class and an unexpected shelter assist Melinda in healing, and she understands that she must not only find her voice but also utilize it.
PUMPKINHEADS BY RAINBOW ROWELL AND FAITH ERIN HICKS
Deja and Josiah, closest work buddies, share one final night together at the Pumpkin Patch, where they've worked in this fun frolic every fall. Deja wants to make it count, so she embarks on an epic journey to consume all of the delectable delicacies the establishment has to offer while also attempting to get Josiah to confess his emotions to his long-time infatuation. But the night did not go as planned! We adore the fall hue and the meticulous artwork that brings this stunning pumpkin patch to life!
HONOR GIRL BY MAGGIE THRASH
Maggie Thrash's book describes a formative summer at camp when she grew fairly adept at the shooting range and fell for her (older, female) Camp Counsellor. Maggie lived with this finding on her own until it all came to a climax towards the conclusion of camp in the early 2000s when LGBTQ+ partnerships were still not widely acknowledged. This is a fantastic memoir with a fantastic plot arc (without manipulation), and the artwork does a wonderful job of recreating early 2000s nostalgia.
All these graphic novels are tales to love and be engrossed in the atmosphere of the worlds created by these brilliant authors and artists.
What are your favorite graphic novels? Share with us in the comments.