Who Wants To Marry Kai Juicewalla?: One life, Many loves, Endless (Mis)adventures
by Kainaz Jussawalla
on
Jun 06, 2023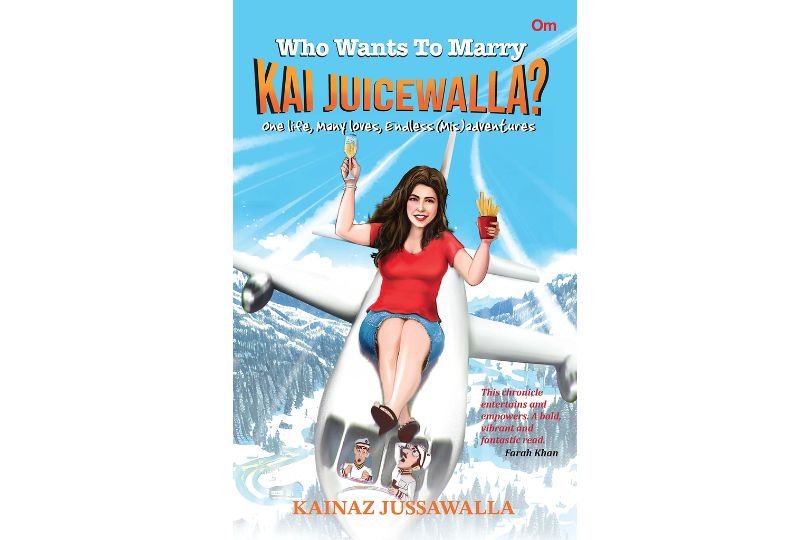 How many toads should a girl kiss before she finds her Prince Charming? Kai Juicewalla. Foodie. Sucker for Shah Rukh Khan movies and everything about him. A romantic feminist (no, that is not an oxymoron). Parsi by birth, so crazy by right. Likes making rules but keeps forgetting them. Is unconventional in the most conventional sense. Has ample curves but still rough around the edges. And loves to exercise—her opinions only.

Who Wants to Marry Kai Juicewalla? is her racy, candid and juicy chronicle where she battles bullies, bulges and badmash company in a classy, sassy and bad assy way. An unending list of losers seems to be the bane of her life—a gold digger, a social climber, an unrequited love interest, an Italian Adonis, an identity thief (in the closet), a confused hot therapist, a raging narcissist.

For this singleton, the global hunt for the perfect man always seems to crash and burn. Her life comes a full circle when she discovers the most important relationship of her life—her relationship with herself. This no-holds-barred assault on your funny bone upholds the universal truth that the journey is more important than the destination.