The 35th edition of the Lahore International Book Fair (LIBF) was held in the Expo Centre
on
May 16, 2022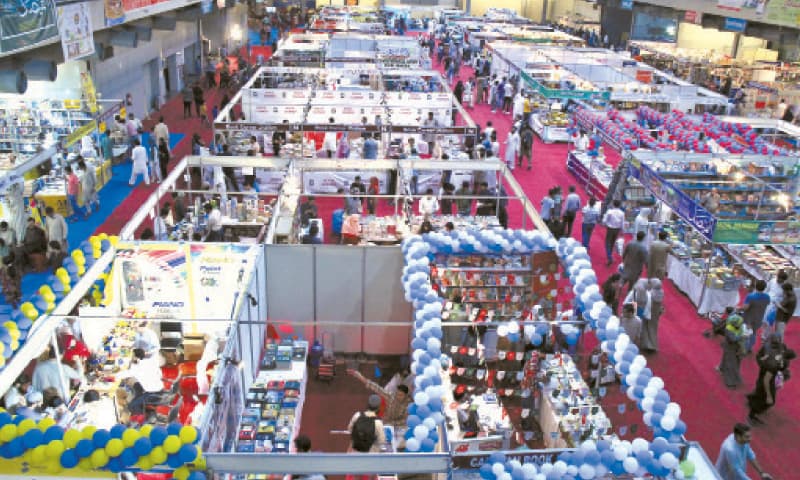 The 35th edition of the Lahore International Book Fair (LIBF) was held in the Expo Centre, demonstrating some perseverance. The four-day fair, which had been postponed for two years owing to Covid-19, ended on Sunday.
The influence of the harsh weather conditions was clear, since there were fewer stalls and visitors than in previous editions of the fair, which had suffered from Covid-19 effects like everything else.
Sang-i-Meel publishers' Ayyaz Ahmed, who usually has the largest stand at the LIBF, concurred that there were fewer bookstalls and a lower flow of buyers. He speculated that a number of factors could be at play, including the current heat wave in Lahore. "
"Another reason is that another book fair was held at the Expo Centre about two months back that had put the readers off," he said.
"The sale and the visitors were not much on the first three days. However, they picked up pace on Sunday, the last day of the fair," said Kamran Haider, who was working one of the pay registers at Readings, which had the fair's largest stall, catering primarily to English language book readers. He noted that the celebration was generally held in February each year and that the weather conditions in May were nothing like those in February.
"Besides the timing, exams of schoolchildren are going on these days which are also one of the factors for low turnout at the book fair," said Haider.