Rupa Publications India & Bluekraft Digital Foundation Are Delighted To Announce The Launch Of Modi @20
on
May 13, 2022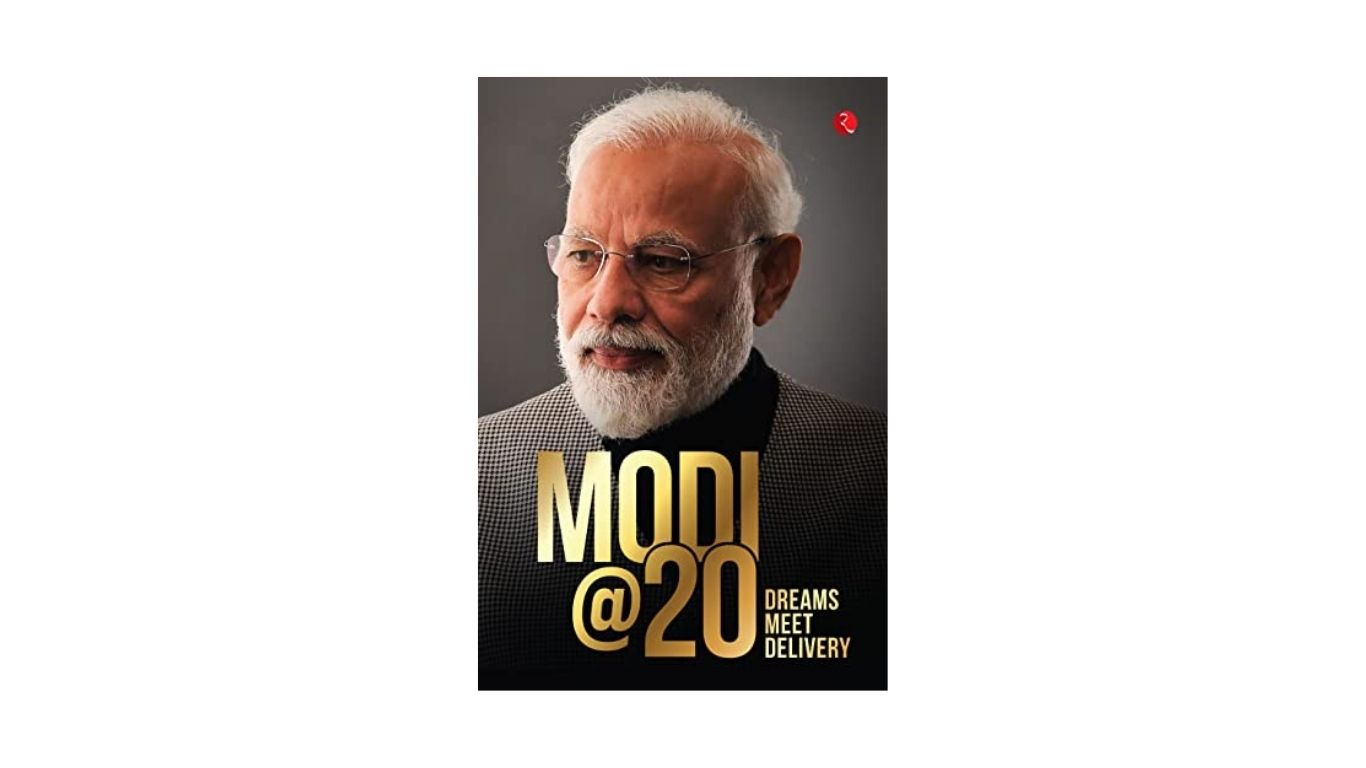 RUPA PUBLICATIONS INDIA & BLUEKRAFT DIGITAL FOUNDATION ARE DELIGHTED TO ANNOUNCE THE LAUNCH OF
MODI @20
DREAMS MEET DELIVERY
Edited and compiled by BLUEKRAFT DIGITAL FOUNDATION
on Wednesday, 11 May 2022, at Vigyan Bhawan , New Delhi
Shri M. Venkaiah Naidu, Hon'ble Vice President of India will receive the rst copy of the book in the presence of Hon'ble Union Ministers, Shri Amit Shah and Shri S. Jaishankar.
ABOUT THE BOOK
The rise of Narendra Modi is a watershed moment in Indian politics. In fact, such is the magnitude of his in uence on the country that India's governance paradigm and political history can be easily divided into two distinct eras—pre-Modi and post-Modi.
Modi became the chief minister of the Indian state of Gujarat in 2001. He was undefeated in all subsequent elections and became the state's longest serving chief minister. While Modi strode Gujarat like a colossus, propelling multi-dimensional progress, bigger responsibilities beckoned. Modi's exemplary success in Gujarat, paved the way for him to be popularly elected India's prime minister in an overwhelming victory in 2014. He is a prime minister unlike anyone earlier, both in terms of appeal and body of work. As a result, in 2019, he was re-elected with an even bigger mandate. His appeal is the result of his work in many domains over a long social, political and administrative career. Modi's impact is not restricted to India alone, and numerous national and international polls regularly declare that he is the most popular international leader. In 2021, Modi completed twenty continuous years as the head of a government. is book, a compilation of chapters authored by eminent intellectuals and domain experts, attempts a definitive and expansive exploration into the fundamental transformation of Gujarat and India over the last twenty years due to Modi's unique model of governance.
CONTRIBUTORS
Sudha Murty, Sadhguru, Nandan Nilekani, Amish Tripathi, Amit Shah, Arvind Panagariya, S. Jaishankar, Lata Mangeshkar, Ajit Doval K.C., P.V. Sindhu, Shobana Kamineni, Surjit S. Bhalla, Pradeep Gupta, Anantha Nageswaran, Shamika Ravi, Uday S. Kotak, Ajay Mathur, Anupam Kher, Ashok Gulati, Dr Devi Shetty, Nripendra Misra, Manoj Ladwa and Bharat Barai
Edited and compiled by BlueKraft Digital Foundation

ABOUT THE AUTHOR
BlueKraft Digital Foundation is a not-for-profit organisation that is actively working in the realm of policy and governance. e Foundation brings together a wide spectrum of leading policymakers, experts and citizens to debate, discuss, deliberate and formulate new ideas that will enrich India's development trajectory. Its work is primarily focused on promoting the spirit of voluntary participation in sectors such as holistic education, women and child empowerment, farmer welfare, conservation of the environment, digital and social media and diaspora relations.