Paradise Sucked: Thrive After Divorce, Ladies!
Paradise Sucked: Thrive After Divorce, Ladies!
on
Jan 17, 2022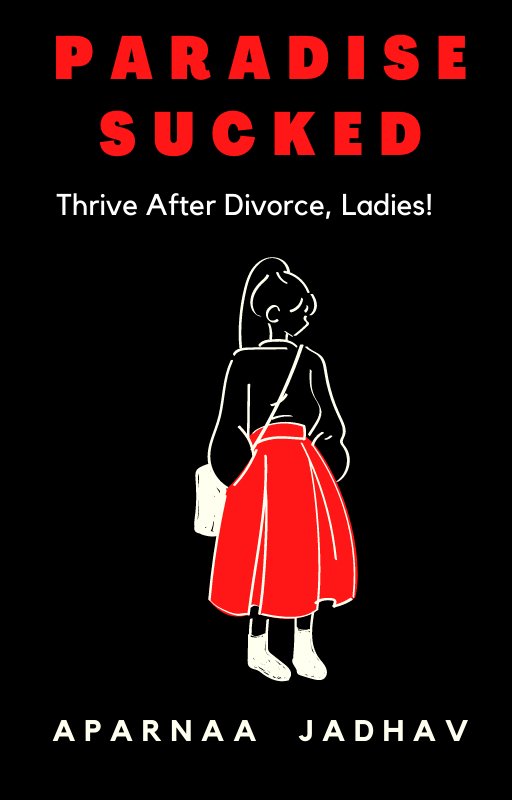 Paradise Sucked: Thrive After Divorce, Ladies! is a story of a lady who has to start her life from scratch after separation from her husband. Aanika is a housewife who due to years of suppression and mental torture from her husband has finally taken a stand in her life, probably for the first time after separating from her husband. She has a daughter who is now 6 years old and has to leave her husband's place overnight.
She has opposition from her immediate family, especially her father. Everyone knows Aanika is suffering but the thought of Divorce, a social taboo, is something no one is ready to deal with. In order to ease her situation, her father does everything to keep her husband Ranjeet happy in every possible manner. He hopes that this would make life better for his daughter whom he loves dearly. Ranjeet is an extremely narrow-minded and suspicious person who views Aanika as a source of finance. Aanika and Ranjeet's marriage is perfect on the outside and extremely sad and hurtful if one takes a closer look. Till the money was flowing in, things were tolerable for Aanika with good and bad days that are a part of every marriage. But, her father has now retired. The cash flow Ranjeet received from her father was now dwindling. Added to this, her father was now asking for the amount of Rs. 40,00,000/- back from Ranjeet, which was given to him as a loan. Now from the last 6 months, Ranjeet's atrocities and cruelty are increasing day by day. It's a living hell for Aanika, who is a homemaker and has no savings or property in her name. Her family, though urban and broad-minded is still backward and male-dominated. Though she has freedom, it always felt like the freedom given to her was like she was tied to the other end of the leash, which can be pulled any moment, by the men in her life if she ventured too far or followed her heart.
When she leaves her husband's house, she starts her life again by taking a job in a call center. Though she has opposition as well as support, she struggles through it all to find a proper footing in this world. It's a journey through all the struggles Aanika faces and how she deals with them, ultimately, creating a life for herself and her daughter where she is now independent in the true sense and also has slowly shown the people and world around her to respect her individuality.
The underlying story is beautiful and different between Aanika and Ekaansh. Before marriage, she was in love with a budding author, Ekaansh. Ekaansh is now a best-selling author. He represents a modern man who is madly in love with Aanika. It is interesting to see their relationship and how their love shows us what is pure love and how it becomes Aanika's strength through it all.
Through her journey, we can see how she dealt with practical issues like finance, law, raising the child, and helping her through this traumatic experience; how she dealt with her self-esteem issues and society in general. There is a lot of information we can gather through the book about all these topics and more. The book is a must-read for women who are currently dealing with separation or divorce. Men who care enough about the women in their life must also go through this book just to know that empowering women in your life, goes a long way.