Over 80 cultural exposition activities are planned for the Madinah Book Fair 2022
on
Jun 24, 2022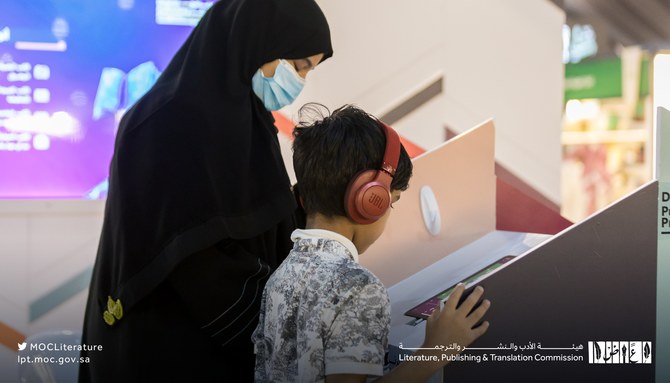 According to the Saudi Press Agency (SPA), the Madinah Book Fair 2022 has opened an exhibition of over 80 literary activities at the King Salman bin Abdelaziz Center for Exhibitions and Conferences.
The 10-day festival, which began on June 17, features a variety of activities ranging from theatrical performances to poetry readings.
On the eighth day of the exhibition, writer Abdullah Al-Hamaili and poet Shteiwi Al-Ghaithi participated in a debate session on "philosophy and arts," moderated by Muhammad Al-Farhan.
A poetry event resurrected by Egyptian poet Ahmed Bakheet was also held in the theatre, as were dialogue performances named "The Story of a Mosque" and "The Cloud" by writer and historian Dr. Tendib Al-Faydi. Following that was "Enough," a play about a group of friends discussing their problems at a café.
Latifa Al Harthy recited "The Black Dot" in the children's theatre.
At the show, Ibrahim Lamy also gave a workshop titled "How to Read Science Fiction and Fantasy Novels."
In the children's wing, three additional workshops were presented on "Making notebook covers," "How things seem around us," and "Blogging with drawings."
A major component of the cultural programme was the large presence of local, Arab, and worldwide writers and intellectuals, which encouraged cultural interchange and raised cultural awareness.