JLF London's 9th edition brings together the world's top writers, thinkers, artists, and entertainment
on
Jun 14, 2022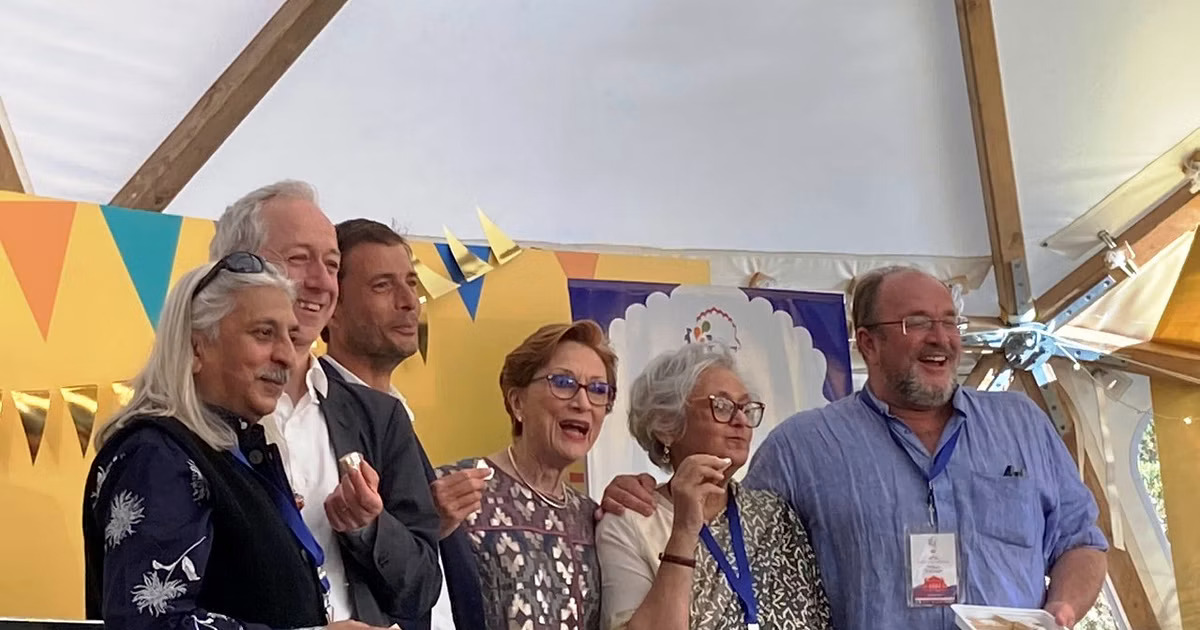 Over the past decade, the Jaipur Literature Festival in India has hosted over 5000 speakers and artists, as well as over a million book enthusiasts from around the world.
The ninth edition of JLF London was hosted at the British Library from June 10 to 12, 2022, and was distinguished by its pervasive sense of inclusiveness and community. Encapsulating the spirit of the world-renowned literary festival, JLF London returned to the heart of London with a fantastic lineup of thought-provoking sessions featuring writers and thinkers, poets, balladeers and raconteurs, bringing to life South Asia's unique multilingual literary heritage at the British Library.
The ninth edition of JLF London addressed some of today's most serious themes, including India@75, the Urgency of Borrowed Time (Climate Change), the 50th Anniversary of the 1971 Indo-Pak War, Translation, Poetry, Art and Music, Business, History, and many others. Anita Rani, an English radio and television presenter, Anthony Sattin, a British journalist and broadcaster and the author of several highly acclaimed books, Colin Thubron, an award-winning travel writer and novelist Colin Thubron, Farrukh Dhondy, an Indian-born British writer, playwright, and screenwriter, and Geetanjali Shree, the 2022 International Booker Prize winning author of Ret Samadhi / Tomb of Sand.
Other notable attendees included the 2010 Booker Prize-winning British novelist and journalist Howard Jacobson, a member of the House of Lords Justice and Home Affairs Committee and Director of the International Bar Association's Human Rights Institute, and Baroness Helena Kennedy QC, a Caribbean-born author of mixed African and Indian ancestry. Kris Manjapra is an award-winning, best-selling author whose work has been translated into 26 languages. Monica Ali is an author, screenwriter, and one of the most prominent UK voices on arts diversity and inclusion. Ramachandra Guha, eminent historian and biographer Nikesh Shukla, Remo Fernandes, a noted Indian singer and musician, and Tripurdaman Singh, a South Asian historian and author of two outstanding books, Sixteen Stormy Days and Imperial Sovereignty and Local Politics, among others.
Festival Co-Director Namita Gokhale was overjoyed that JLF had finally returned to the British Library to deliver live interactions with a varied spectrum of voices and viewpoints analysing the world's shifting axis. Sanjoy K. Roy, Managing Director of Teamwork Arts, which organises the JLF and other festivals around the world, was ecstatic about the participation of an incredible array of writers and speakers at JLF London, including this year's International Booker Prize winner Geetanjali Shree, Ramachandra Guha, and Dr. Shashi Tharoor, among others.
Over the past decade, the Jaipur Literature Festival in India has hosted over 5000 speakers and artists, as well as over a million book enthusiasts from all over the world. JLF London at the British Library brings to the UK the Festival's international, democratic, and inclusive basic ideals, honouring literature, creativity, discussion, diversity, and broad intellectual discourse.
JLF London at the British Library was presented in 2021 as a very special and hybrid festival, with a few sessions held live at the British Library, the Aga Khan Centre, and the Darjeeling Express Restaurant, and featured artists such as Elif Shafak, Tahmima Anam, Swati Thiyagarajan, Christos Tsiolkas, Raven Leilani, and Rory Stewart, among others.