Hybrid Hemp Paper exhibited at London Book Fair
on
Apr 14, 2022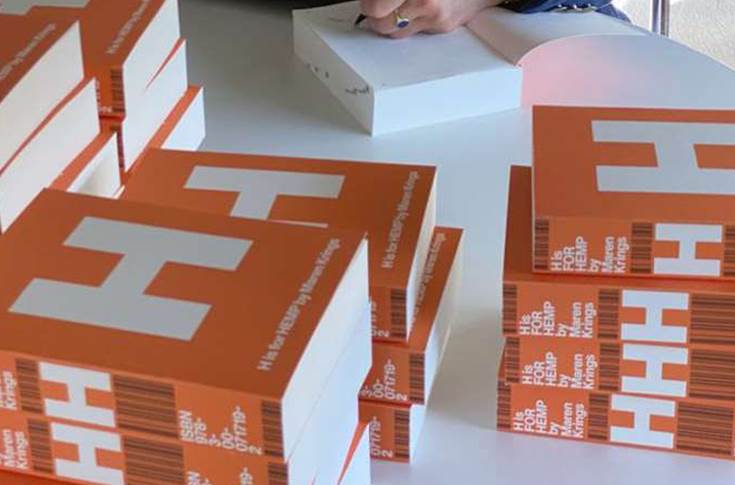 A hybrid hemp paper that is suitable for book publishing and HP Indigo printing was shown in a published book for the first time at the London Book Fair which took place from 5 to 7 April 2022.

German paper manufacturer Hahnemühle launched the 'tree-free' hybrid printing paper, which is made from hemp fibers and claimed by the company to be a world first, last year.
The paper is a passion project and lifetime commitment of photographer and climate impact storyteller Maren Krings.

Her book 'H' is for Hemp, about industrial hemp, its history and uses led her to Hahnemühle, and the development of the company's hemp paper and its production is exclusively featured in the book, alongside photography that documents Krings' adventures over five years of travel across the world.

"Hemp is a compass back to nature, showing us what a world would look like if it was not based on money, but on nature again," said Krings.

Hahnemühle Group CEO Jan Wölfle added: "It is the first paper made from sustainable hemp fibers grown in Europe for environmentally conscious print products. It captivates with the authenticity and haptics of a paper made from sustainable hemp fibers. Hahnemühle Hemp paper delivers outstanding results in text, photo, and image printing for authors, agencies, print providers, and publishers."

Hemp was produced by Elanders Germany. The pages were printed on Hybrid Hemp 80gsm in rolls on an HP PageWide T250HD press while the covers were printed on 280-gsm Hybrid Hemp sheets on an HP Indigo.

Hahnemühle supports the 100% tree-free book with its own environmental initiative, Green Rooster, which it said is unique in the paper industry.