"Good Innings" By Shobha Tharoor Srinivasan: Book Review
on
Jun 15, 2022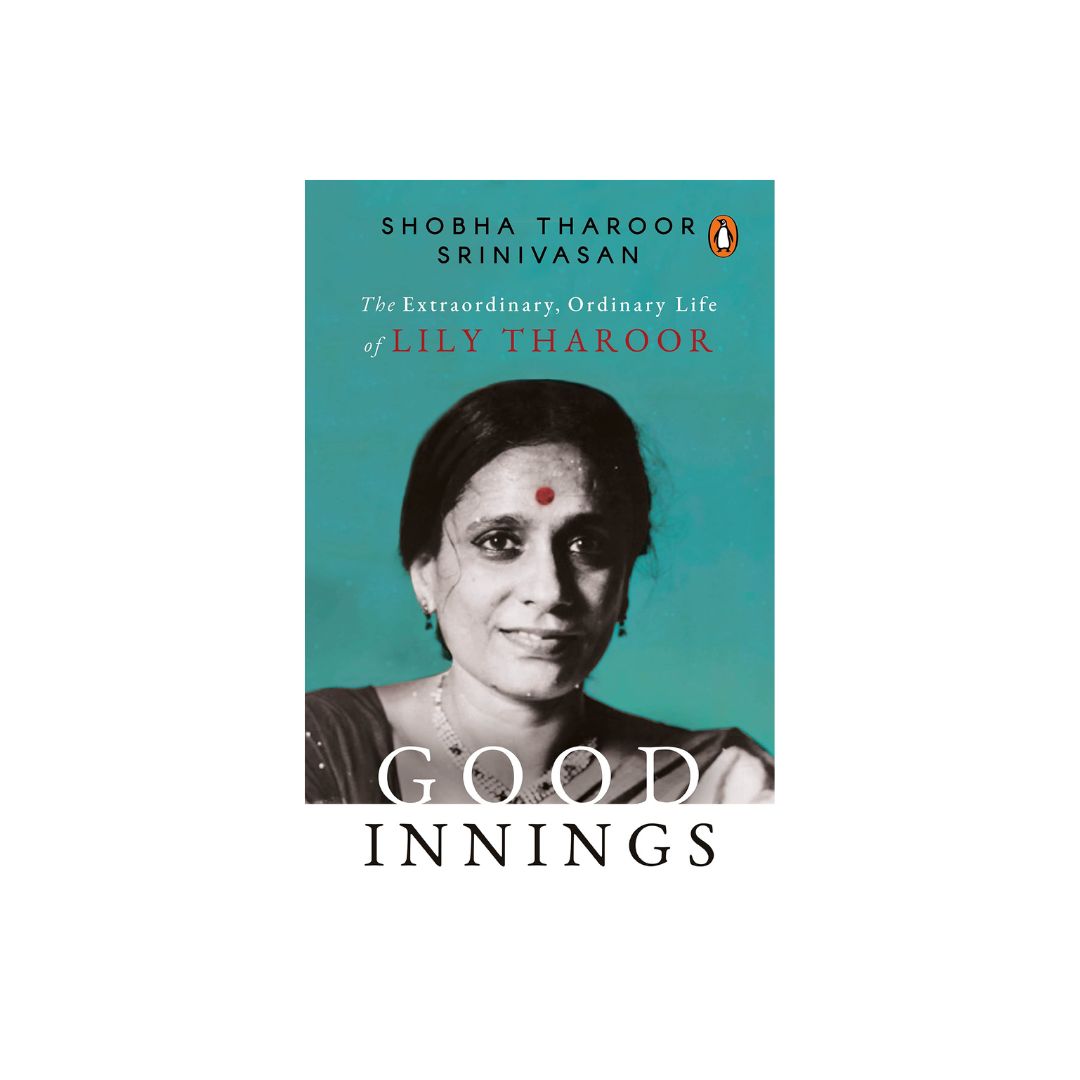 Good Innings: The Extraordinary, Ordinary Life of Lily Tharoor, written by Shobha Tharoor Srinivasan, is a self-contemplation of her own mother's life - Lily Tharoor.
The book is a compendium of inspiring life experiences of a lady, brimming with the adventurous and philosophical tales that will exhort any reader to enliven their lives. The idea behind penning down this book is to pique the interest of younger generations in living an interesting life.
Shobha has jotted down the reflections of her mother's life, where she included all the memories that they spent together during her childhood times. Each chapter begins with adages that relate to the chapter's story. These proverbs are only mentioned to educate the readers. In a nutshell, these pieces of advice assist in taking any action in anyone's life.
Lily Tharoor is an embodiment of emancipation who teaches how to live a free life without relying on others, despite all of life's trials and tribulations.
The most significant part of Lily's behavior is her adaptive lifestyle. The new environment didn't deter her from doing things. For instance, she altered herself according to the Internet wave. According to her, age is just a number and you can do anything. If you allow yourself to feel old, then you are creating hindrances for yourself.
Shobha Tharoor attempts an astonishingly different writing style since she is known for her Children's Books. The author's contemplative writing style shines through in this book, which combines self-help and biographical examples.
As the title suggests, this book is a chronicle of ordinary life. However, this ordinary saga can inspire an extraordinary mindset that can make anyone's life remarkable.