Melbourne Writers Festival
Melbourne Writers Festival
on
Sep 09, 2021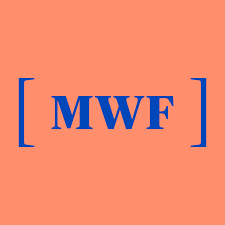 In the wake of Pandemic, Melbourne Writers Festival took an arduous decision to call off Live events which were intended to be delivered across Melbourne from Friday 3 to Sunday 12 September. 
People are welcomed to donate their festival tickets value for supporting MWF. 
The MWF Digital program will be brought forward to give you access to online events from home, streaming for an extended period from 3–15 September. Events are available individually on a Pay What You Can model, or festival supporters can go all in and purchase a Digital Pass.
We are also proud to present
Writers on Film
, a specially commissioned short documentary series mapping the creative lives of three local authors: Tony Birch, Sophie Cunningham, and Jennifer Down.
Writers on Film
will premiere online on 3 September.
MWF is extremely grateful for the support of our audiences. In the coming weeks and months, we'll be exploring ways to bring some of the events from our program to audiences, and we'll be in touch with further updates. Until then, we look forward to sharing ten extraordinary conversations from MWF Digital with readers and writers all around the world.
To read more -  
Melbourne Writers Festival