Ghana International Book Fair will be held from 26th-29th August 2021
Ghana International Book Fair will be held from 26th-29th August 2021
on
Aug 11, 2021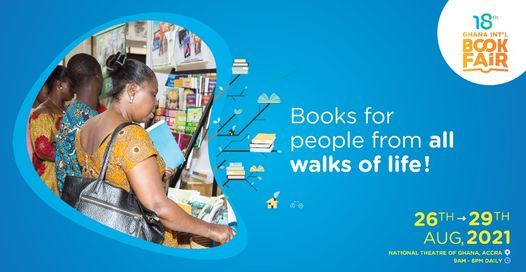 Ghana Book Publishers Association is organizing the 18th edition of Ghana International Book Fair which will be held at Accra International Conference Centre, Accra Ghana from 26th august to 29th August 2021
The four-day event will aim to create a marketplace for publishers, writers, printers, booksellers, librarians, and other stakeholders in the industry to interact and market their books and business.
It is also to create a conducive climate through seminars, conferences, symposia, workshops, and other competitions where the intellectual potentials in the book industry can find firm roots to grow.
This book fair is a platform where both local and international book industry people come together to trade books and doing business.