Amsterdam International Antiquarian Book Fair
Amsterdam International Antiquarian Book Fair
on
Sep 26, 2019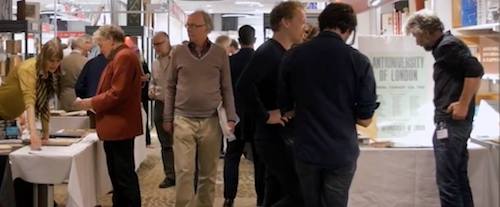 The Dutch Association of Antiquarian Booksellers, 
NVvA
, is pleased to announce the 39th Amsterdam International Antiquarian Book Fair to be held on Saturday 5th October and Sunday 6th October 2019. Nearly 50 exhibitors from The Netherlands but also international dealers from Germany, Italy, Belgium, France, Denmark,  Austria, Hungary & the United Kingdom are participating in the fair at Amsterdam's Marriott Hotel. This spectacular location in the centre of Amsterdam is a stone's throw away from the renowned
 Rijksmuseum
 and the 
Van Gogh Museum
. The Marriott is easily accessible for both exhibitors and visitors. The Amsterdam Book Fair is an eminently suitable occasion for Dutch and foreign antiquarian booksellers to meet and to do business with each other. Amsterdam has many renowned antiquarian booksellers and small second-hand bookshops, so you can turn your visit into a working holiday. Please check out the fair's website, exhibitors will upload highlights in the weeks leading up to the fair. The Dutch Antiquarian Bookseller's Association, NVvA is looking forward to your visit!