23rd Kochi International Book Festival 2019
23rd Kochi International Book Festival 2019
on
Sep 10, 2019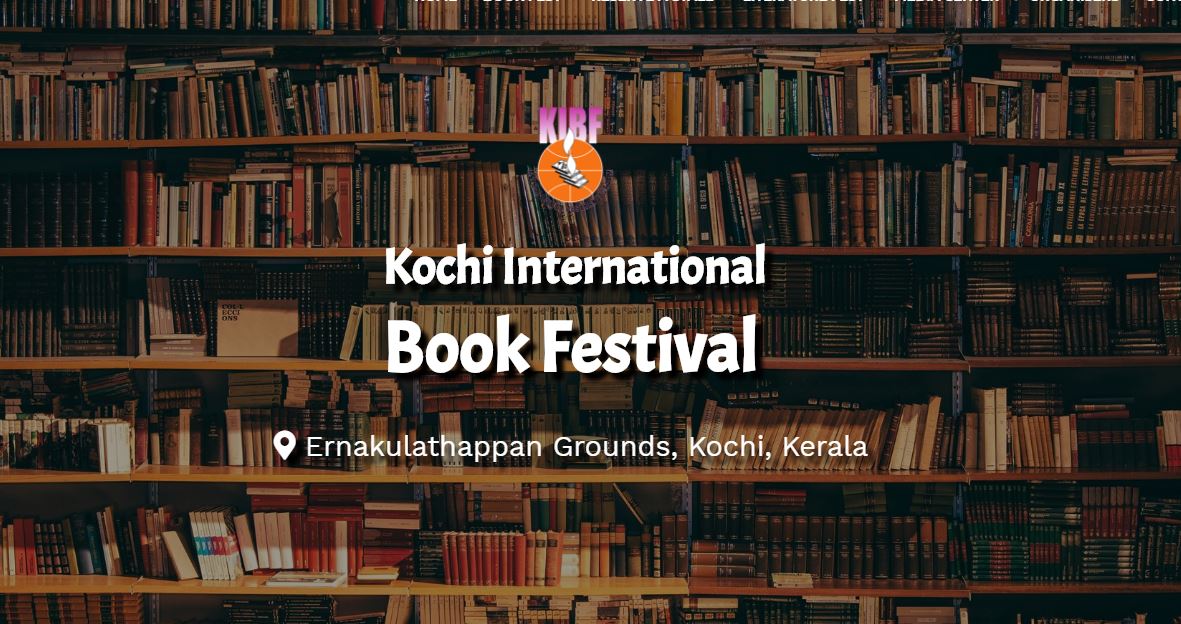 Event : Kochi International Book Festival
Location :
ERNAKULATHAPPAN GROUND
Shiva Temple, Kochi , Durbar Hall Rd, Marine Drive, Ernakulam, Kerala
Celebrating 23 Years of Word Power
About Event
The Kochi International Book Festival, 
(KIBF)
 is organised by the Antharashtra Pusthakotsava Samithy, Kochi 
(APS)
, a registered charitable society. Conceived as an event to commemorate the golden jubilee of the country's independence in 1997, the success of the 1st KIBF, inspired the organisers to make it an annual event. Ever since its inception, the festival has been attracting book lovers from all over the state as well as institutions, libraries,publishers and book sellers from India and abroad. While most book fairs around the world are trade fairs, giving prominence to publishers, book sellers, distributors and the like, APS decided to focus on the book lovers, readers and writers. Books were sold in Kerala like a commodity and book sellers used to organise book markets (Pusthaka chantha) to market books. APS changed the nomenclature for ever. Thanks to APS, book Sellers in Kerala no longer name book exhibitions as Pusthakachantha (Book Fair) any more, though they are actually fairs. The term 'Book Festival' has become a marketing tool for them. Book fairs organised by individual publishers have now even started terming them international. Kochi Book Fest is also one of the largest cultural festivals in the State and a forum for academic discussion on the major issues of our time. Along with Book Launchings,Literary Encounters,Literary workshops, Authors Meet, Daily bulletins etc, the festival days are crowded by seminars, conferences,discussions, literary and art competitions for students, and amazing cultural events on all days. Adding glory to the festival,literary and other awards instituted by APS are also presented during the festival. For exhibitors, KIBF is the perfect platform for interacting with their audience,demonstrate their products, build brand awareness and most importantly, offer their services. The ten day long KIBF 2016 will host nearly 400 publishers,distributors and book sellers. We welcome you to KIBF 2017 ,the largest book festival in Kerala and to the most culturally enriching event of the year. From 2007 onwards APS is organising the annual Children's Book Festival, a unique book festival for school children. In a two month long festival,children are encouraged to display their home collection of books , before their school mates and win prizes. One of the most prestigious literary awards in Kerala –the Balamani Amma Award for lifetime achievement in language and literature has been instituted by APS. For the first time in Kerala,an award for the Best Publisher was initiated by us. Awards for media personnel,both print and visual, introduced by us,is one of the most reputed media awards in the state. Not to forget our readers, we have also launched a unique Best Reader Prize for students, probably, the only one of it's kind. Another first from our coffer is the Literary Pilgrimages or jathas. Every year a large group of selected literary enthusiasts call on eminent writers,cultural leaders, have discussions; visit memorials,and organisations of importance to readers,pay tributes to the great masters, in a week long programme, in various parts of the state. Varnotsavam, the annual Painting competition for children and All kerala Literary Competitions attracts hundreds of students from the state. APS is also involved in organising various literary activities, throughout the year, such as Workshops for aspiring writers, Book discussions, celebrating literary events such as World Book Day, Reading Week , honouring eminent personalities, award winners etc.
Read more at
:
http://www.bookfestkochi.com/