on
Aug 09, 2021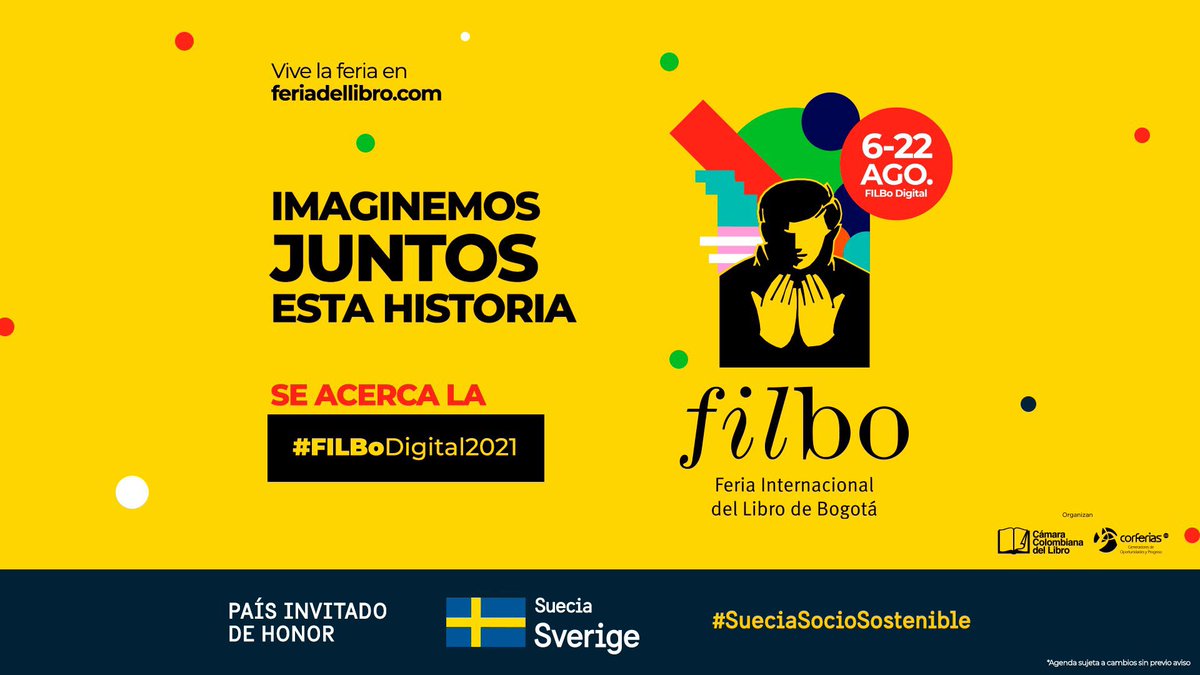 Bogotá International Book Fair , a successful alliance that has made it possible to position this cultural event as one of the most important in the Spanish-speaking world have started from august 6 to 22 virtually that include literary, cultural and professional activities for children, youth, adults, journalists and professionals from the sector.
At the Bogotá International Book Fair, all the actors in the book chain (authors, editors, proofreaders, translators, distributors, agents and booksellers) have gathered for 33 years,
 who together with their readers make up this ecosystem of the book that each year grows and strengthens, thanks to these spaces for training and promoting books and reading. The stage will be the Fildo website to meet and enjoy more than
600 events.
More than 400 national and international guests are participating, FILBo seeks to reach more audiences not only in Bogotá, but also everywhere in the world.