Delhi Book Fair 2021: Goyal Brothers Prakashan Is Participating As An Exhibitor
Delhi Book Fair 2021: Goyal Brothers Prakashan Is Participating As An Exhibitor
on
Sep 02, 2021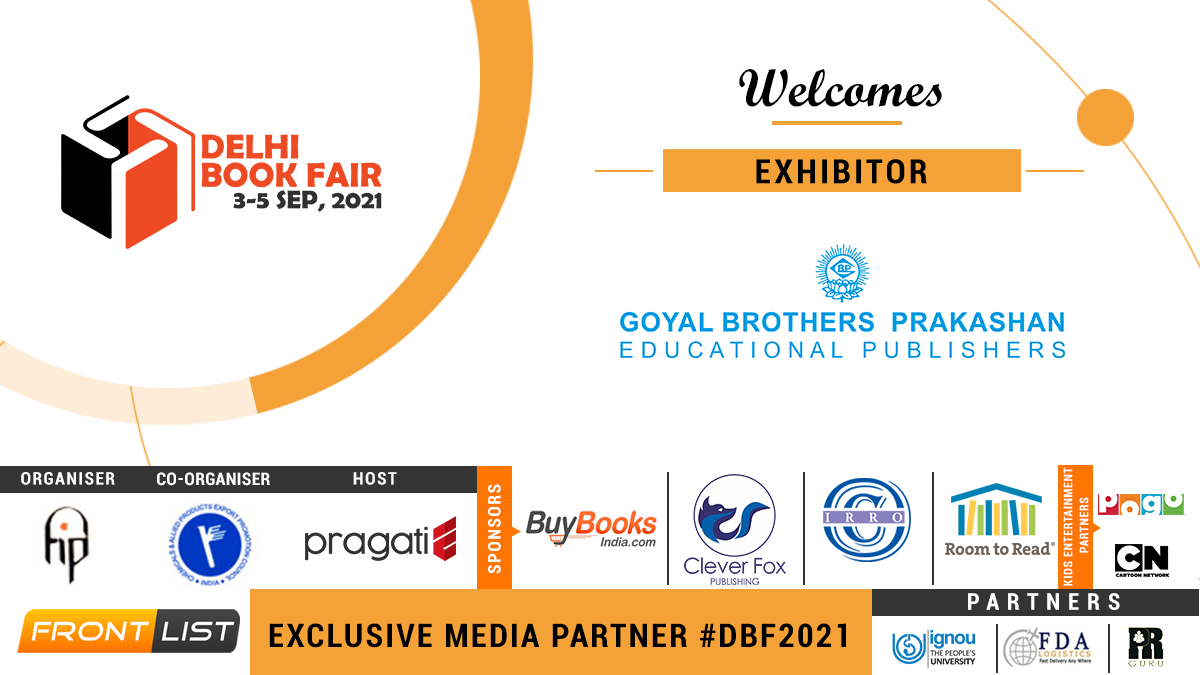 We are delighted to announce that Goyal Brothers Prakashan is participating in the virtual Delhi Book Fair 2021 as an exhibitor. Goyal Brothers Prakashan is a name to reckon with among the leading, well-known and prestigious publishing houses in India today.
Founded in 1960, by Shri Kewal Ram Gupta 
it has made progress by leaps and bounds. From a humble beginning, four decades ago, it now caters to over 25,000 schools all over India and sells over 8 million books. It offers now a comprehensive range of specialized services in Production, Marketing, and Exports. The company is looked at by a Professional Board of Directors, with each Director heading specialized divisions. They have a range of publications that is wide and comprehensive. It extends from nursery to the Senior Secondary levels and provides top-quality Text Books, Work Books, Guided Reading Books, and Supplementary Reading Books on almost all subjects included in the School Curriculums. Marketing is one of our greatest strengths. Virtual DBF is hosted on PragatiE Platform, a virtual exhibition platform that turned the tables around in the event industry. PragatiE hosts conferences, exhibitions, Tradeshows, effortlessly in a digital format. Catch them live on PragatiE Platform from 3-5th Sep 2021- 
https://www.pragatie.com/
For Registration, 
click here.