"December in Dacca" by K.S. Nair: Book Review
on
Jul 13, 2022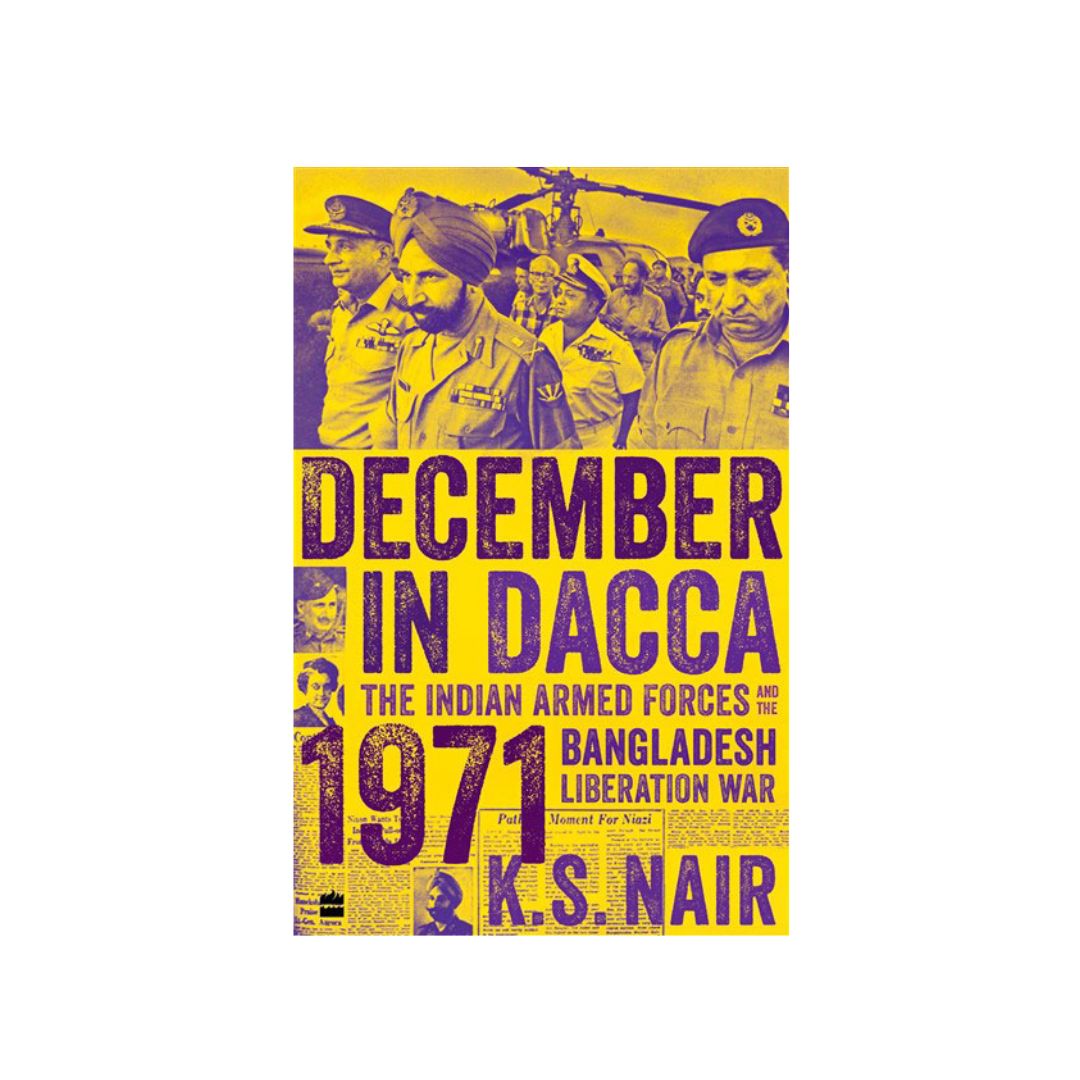 K.S. Nair's December in Dacca is a brilliant and thrilling account of a near-genocide war and conflict. Individual stories of bravery and heroism are naturally present in any book about war and conflict, but what sets this book apart is its precise examination of the 1971 war through an ethical lens. This book makes a serious argument that India gave up the moral high ground far too quickly and did not carry forward the gains from the spectacular victory in its nation-building journey.
The author carefully represented facts and figures in the book and divided it into three sections using the word storm. The first section,' The Gathering Storm,' describes the events leading up to the storm, essentially the events that started the conflict. The second section, 'Navigating the Storm,' describes how the Indian armed forces and commanders conducted the war, much like how the captain, officers, and crew of a ship caught in a storm at sea work together to navigate through the storm safely. 'After the Storm,' the third section, describes how Bangladesh, the country most devastated by the 1971 war, struggled to pick itself up and emerge from the wreckage left behind by the storm.
The war had a massive impact on the people. It was a time when India's people, government, and armed forces came together, for a just cause, with unprecedented success. Every chapter has the author's notes under 'The schoolboy reflection', which delivers the relevant information very swiftly, thus creating a very informative yet easy reading experience for the readers.
For a precise comprehension of the issues, the author suggests going through all three sections and analyzing the events that led to the war, how the war was conducted & finally, the aftermath. Understanding the history helps to interpret the future conflicts better & the readers can draw the contrasts & parallels between the ongoing Russia Vs. Ukraine conflict.