Content Editor ( E-learning) - Chegg India Pvt Ltd
Content Editor ( E-learning) - Chegg India Pvt Ltd
on
Sep 13, 2019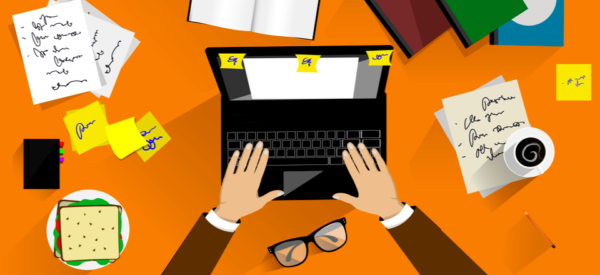 Job Description
About the Role
Content Editor at Chegg should be a highly motivated, creative, and patient individual with the right blend of subject knowledge and English language skills. The task essentially is to hone the presentation and language skills of in-house subject experts, who develop student-friendly content. The training imparted would encompass the four skills - Listening, Speaking, Reading and Writing.Content Editor should have the hawks-eye - an attention to detail in identifying errors in solutions, related to presentation and writing. In addition, Content Editor evaluates content from a holistic perspective, and makes necessary edits to maintain the overall quality for our international student base. Content Editor provides timely and constructive feedback to the experts. Content Editor should be creative in designing posters, flyers, banners, etc. for companies promotion develop interesting articles on the company events for Social Media sites. As a team player Content Editor should merge ideas with Co-Editors/Trainers and have an attitude for knowledge sharing and gaining.
Qualification: Any Masters with high proficiency in English Language and a tinge of creativity are preferable Experience: 2 to 5 years in a similar platform - prior experience in Academic Hubs would be an added advantage. Screening: HR Discussion & English Proficiency Test Day 1 Operations & Manager Discussion Day 2
Required Candidate profile
Mandatory Skills:
Quick learner, passionate and committed to work
Should have good command over English language - written (excellent) and spoken
Basic skills related to MS tools (excel, word and PowerPoint)
WordPress, and Image Designing Tools like Canvas, Photoshop etc.
Perks and Benefits
1) PF benefit
2) Medical Insurance of 3 Lakh per Annum
3) Yearly Appraisals
Salary:
INR 
3,50,000 - 6,00,000 PA.
Industry:
Education, Teaching, Training
Functional Area:
ITES 
, 
BPO 
, 
KPO 
, 
LPO 
, 
Customer Service 
, 
Operations
Role Category:
Voice
Role:
Associate/Senior Associate -(NonTechnical)
Employment Type:
Full Time, Permanent
Read more here:
https://www.naukri.com/job-listings-Content-Editor-E-learning-Chegg-India-Pvt-Ltd