Think Like A Monk By Jay Shetty
Think Like A Monk By Jay Shetty
on
Jun 10, 2021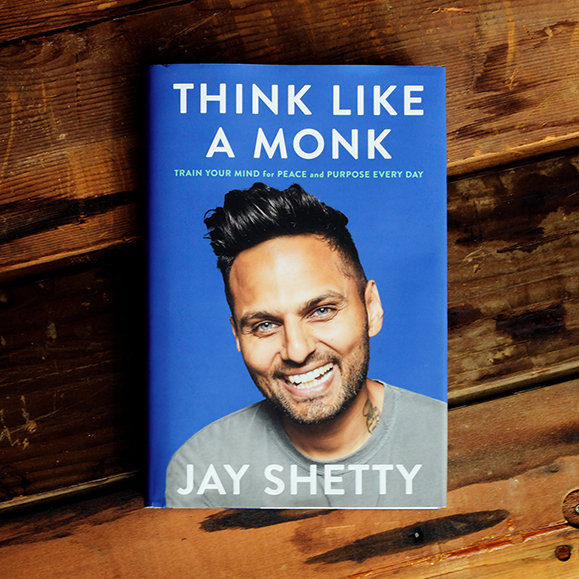 In this inspiring, empowering book, Shetty draws on his time as a monk in the Vedic tradition to show us how we can clear the roadblocks to our potential and power. Drawing on ancient wisdom and his own rich experiences in the ashram, "Think Like a Monk" reveals how to overcome negative thoughts and habits, and access the calm and purpose that lie within all of us.
The lessons monks learn are profound but often abstract. Shetty transforms them into advice and exercises we can all apply to reduce stress, improve focus, improve relationships, identify our hidden abilities, increase self-discipline and give the gifts we find in ourselves to the world. Shetty proves that everyone can – and should – think like a monk.
Jay Shetty simplifies the timeless wisdom he learned as a monk into practical, actionable steps to train your mind for peace and purpose everyday.
Jay focuses on helping you develop the skills and tools to break down negativity, anxiety, overthinking and peoples expectations.
This book is an effortless guide on how ANYONE can Think Like a Monk: courageous, compassionate and determined; and why it isn't a choice but a necessity in our fast-paced, stressed out and disconnected world. Discover how Jay rebelled against the norm to find happiness and meaning through self awareness and deep work and in this book you're invited to take that journey with him..