The Sinner
The Sinner
on
Nov 20, 2019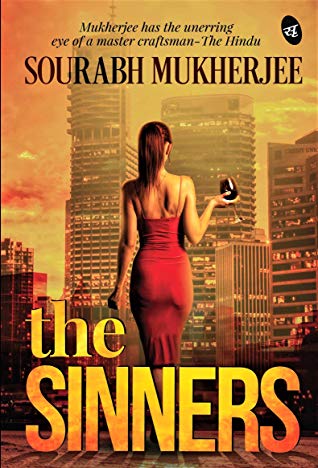 Nationally acclaimed author Sourabh Mukherjee released his new work, "The Sinner". The story deals with human psychology. The story starts with Vikram Oberoi who is the India head of a technology company NexGen, found dead in his penthouse. A few hours ago, his involvement in a sex scandal in NexGen Technologies made headlines across the world.
The story unravels the twisted elements of corporate warfare and personal vendetta. You will find questions in your head like who is behind the sinister conspiracy that destroyed Vikram Oberoi?
Author Sourabh Mukherjee gave insights about the book, "The storyline of 'The Sinners' is inspired by the thought that, we are busy developing technology for the future, but at the end of the day, we are human beings with primal, caveman instincts. This contradiction is a very interesting subject. Like my previous thrillers, 'The Sinners' is primarily about human psychology. It deals with the complicated dynamics of human relationships and reflects the modern urban Indian society"
The book is published by one of the leading publishers of India, "Srishti Publishers and Distributors". Speaking on the book launch event, Publisher Arup Bose said, "It was a pleasure to be working with Sourabh Mukherjee once again. The moment I read the story for the first time; I was blown away by it. I am sure readers will be on the edge of their seats as they read the book. The response to the book has been tremendously positive, from the first readers and critics, and the book has been making its way up the bestseller charts. This book is the must-read thriller book of the year and will leave a mark on this genre for many years to come".
The story has a shocking twist in it which will leave the reader with a thrilling feeling. The storytelling style of the author will amaze readers. It's the delight of the perfect combination of thriller and mystery.