The Making of a True Patriot: Background of Gandhiji's Hind Swaraj
The Making of a True Patriot: Background of Gandhiji's Hind Swaraj
on
Dec 30, 2020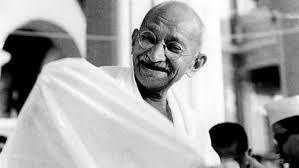 Mahatma Gandhi was perhaps the "greatest Hindu patriot of our times", says a new book, 
The Making of a True Patriot: Background of Gandhiji's Hind Swaraj
, which is scheduled to be released by Rashtriya Swayamsevak Sangh chief Mohan Bhagwat on 1 January.
The over 1,000-page book — based largely on extracts from Gandhi's own writings from 1891 to 1909, including from his handwritten manuscript in Gujarati, Hind Swaraj — has been authored by J.K. Bajaj and M.D. Srinivas, founder-director and founder-chairman of the Centre for Policy Studies, respectively.
The book tells the story of Gandhi's evolution as a 'Hindu patriot' — starting from his early days through his travel to Africa and England and his return to India in 1915; his "dislike" for Christian missionaries; the "extreme difficulty" in achieving Hindu-Muslim unity; treating Satyagraha as a religion; his "disillusionment" with the Western civilisation; and how associating education with English-education was a grave error.
'Satyagraha was a religious instrument'
According to the book, Mahatma Gandhi was convinced that "no one who does not know his religion can have true patriotism in him". "The struggle of the Indians in South Africa was, for him and for the Satyagrahis he led, not merely a struggle to gain some particular privilege or concession. It was a struggle carried out with God as witness to preserve the sacred dignity of the religious person," read excerpts from the book, accessed by ThePrint. Religion, according to Gandhi, was at the core of Indian civilisation, while the Western civilisation was based in irreligion, the authors write. "The instrument of Satyagraha that he forged for this struggle was a religious instrument; and the cause towards which he used it was a religious cause," the book says. Speaking to ThePrint, Bajaj said, "We have tried to tell the story of the evolution of Hind Swaraj as a text of religious patriotism and of the parallel evolution of Gandhiji as the greatest Hindu patriot of our times." According to the book, at the peak of his struggle in South Africa, this religious patriotism of Gandhi had begun to shine through and become apparent to perceptive observers. "(Russian writer Leo) Tolstoy noticed it; and, for him, with his Christian universalist concerns, it 'spoiled everything' in an otherwise admirable and kindred personality," reads the book.
On his 'dislike' for Christianity
According to the book, while Mahatma Gandhi described the spirit of tolerance of diverse religious beliefs in his home and town in Gujarat, he developed, at an early age, a dislike for missionary activities at the same time.
"…many things combined to inculcate in me a toleration for all faiths. Only Christianity was at the time an exception. I developed a sort of dislike for it. And for a reason. In those days Christian missionaries used to stand in a corner near the high school and hold forth, pouring abuse on Hindus and their gods. I could not endure this…" the authors quote extracts from Gandhi's writings.
The authors say both the tolerance for diverse faiths and the dislike for proselytising of any kind, especially by the Christian missionaries, remained with Gandhi throughout his life.
High society London events 'banquets held by Rakshasas'
The book also talks about Mahatma Gandhi's "disillusionment" with the Western civilisation and how his experience in England left him with a "sense of frank disgust" for the civilisation it represented, going to the extent of calling the British "half-crazy". The book quotes Gandhi's letter to H.S.L. Polak, his colleague in Johannesburg, a couple of weeks after he arrived in London, where he compared a high society event that he attended to "banquets held by Rakshasas (demons)". "…The people whom you meet on the way seem half-crazy. They spend their days in luxury or in making a bare living and retire at night thoroughly exhausted. In this state of affairs, I cannot understand when they can devote themselves to prayers…" the book quotes Gandhi as writing.
On Hindu-Muslim unity
Mahatma Gandhi was aware and concerned that the British would not allow Hindus and Muslims to come together, but he took a principled stand that India would continue to be one nation notwithstanding the presence of Muslims or Parsis or Christians, the book says. Gandhi also had a "pragmatic assessment" of the "extreme difficulty of achieving Hindu-Muslim unity, as also of the unavoidable necessity of doing so". The book adds that Gandhi also allowed for the possibility that Muslims may sometimes be unreasonable — for instance, in the matter of killing of cows. "But, the necessity of Hindu-Muslim unity is so great that he even recommends letting go of the cow if the Muslim persists with the killing," the authors say in the book. The book quotes Gandhi's writings on this in Hind Swaraj: "…the only method I know of protecting the cow is that I should approach my Mahomedan brother and urge him for the sake of the country to join me in protecting her. If he would not listen to me, I should let the cow go for the simple reason that the matter is beyond my ability."
On Macaulay education
The authors say in the book that Mahatma Gandhi had complete clarity that education has to be in the mother tongue. Gandhi, they write, was of the opinion that exposing children to a foreign language amounted to a betrayal of the children and the country. In his writings on education in Hind Swaraj, Gandhi insisted that associating education with English-education was a grave error, the book says. "To give millions a knowledge of English is to enslave them. The foundation that Macaulay laid of education has enslaved us," Gandhi is quoted to have written in Hind Swaraj. Why news media is in crisis & How you can fix it India needs free, fair, non-hyphenated and questioning journalism even more as it faces multiple crises. But the news media is in a crisis of its own. There have been brutal layoffs and pay-cuts. The best of journalism is shrinking, yielding to crude prime-time spectacle. Source: The Print